The latest iteration of Reebok's Nano cross trainers has arrived. The Reebok Nano X3 training shoes were announced on Jan. 20, 2023, and include a new feature.
According to the press release, the "Lift and Run (L.A.R) Chassis System in the midsole [is] built to provide versatile support across all training demands."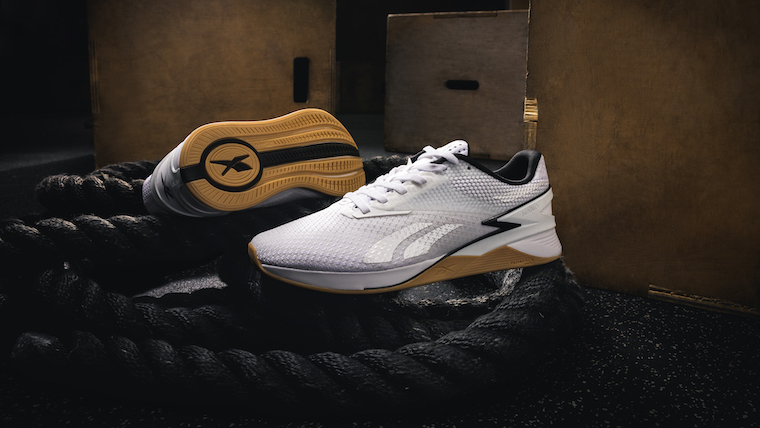 [CrossFit Performance of the Week: Roman Khrennikov Records Runner-up Finishes in Both Divisions at the 2023 TYR Wodapalooza]
Train With Support
When competing in a functional fitness competition or training in the gym, moving weight via barbell cycling or performing walking lunges with dumbbells or kettlebells can be demanding on your footwear. The former requires more support, while the latter requires more stability. The Reebok Nano X3 design attempts to provide both:
"A dome TPU piece in the heel hardens under heavy load for added stability when lifting and then softens when not under load. The dome is surrounded by Floatride Energy Foam for extra responsiveness and cushioning for running and jumping. Additionally, a TPU plate is connected to the dome for added lateral and torsional support and forefoot propulsion."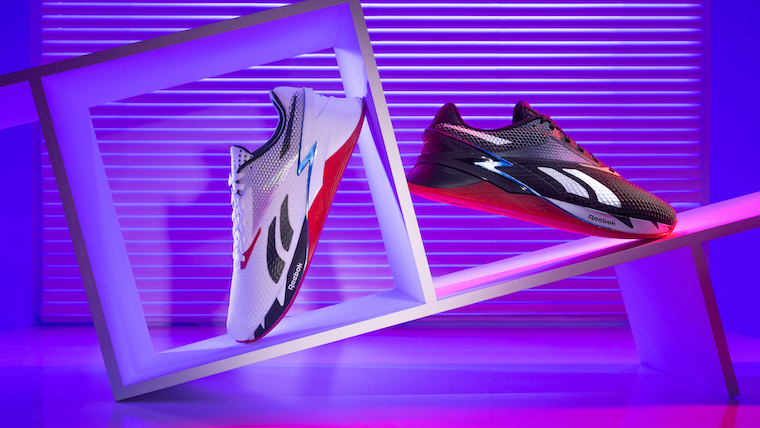 [Related: Best Cross-Training Shoes For Agility, CrossFit, And More]
Key Features of Reebok Nano X3 Training Shoes
Updated Heel Shape and Clip — newly designed heel clip for increased stability.
L.A.R. Chassis System — new midsole technology built for stability when lifting and added cushioning for running and jumping.
ROPEPRO+ Outsole and New Tread Pattern — wear protection on the outsole grip.
FlexWeave Knit Upper — lightweight and breathable.
Recycled Upper — minimum of 30 percent recycled upper materials.
The Nano X3 training shoes will be available worldwide in a variety of colorways on Feb. 10, 2023, less than one week before the 2023 CrossFit Open kicks off the 2023 CrossFit season on Feb. 16, 2023. Pairs of the Nano X3s start at $140 in several colorways and can be purchased at Reebok.com/NanoX3.
Reebok UNLOCKED members will have early access, as is typically the case, to the Nano X3s on Feb. 3, 2023. Access to the "Nano X3 x Reebok Hype Pack," which features two unisex colorways; vector red, vector blue with black, and chalk accents, for $150, is available now.
Featured image via Reebok.