Reebok's Nano X training shoe just got a heroic upgrade. One month after Reebok launched its WONDER WOMAN™ 1984 line, a new addition of products is set to arrive in November. The first of the new products to be made available will be Wonder Woman-inspired Nano Xs, which features the hero's signature stars, colors, and emblem.
This new training shoe, in partnership with Warner Bros. Consumer Products and DC Comics, can be purchased starting on Nov. 4, 2020, for $150 (USD). Twelve days later, on Nov. 16, 2020, Reebok will roll out the rest of the new additions to the existing line, which includes t-shirts, shoes, sports bras, socks, tracksuits, and leggings.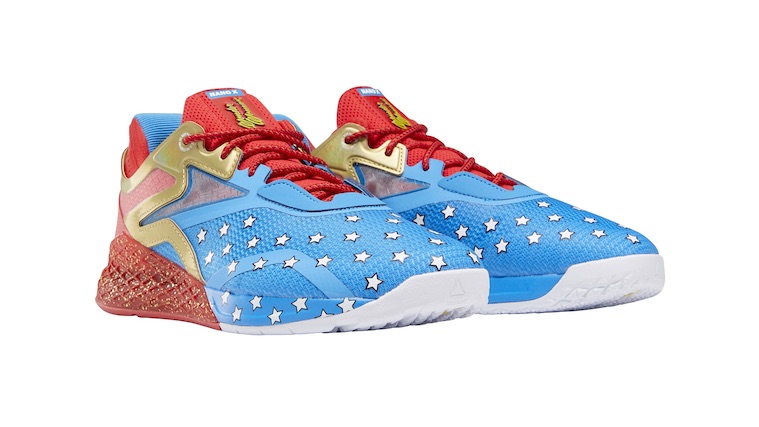 [Related: Reebok Nano X Review | Versatile and Stable]
Design
Inspired by Wonder Woman's classic suit, the shoe's aesthetic aims to capture the likeness of her attire — from the tongue to the heel to the insoles.
The shoe's colors are blue, red, and gold, with Wonder Woman's name printed across the tongue. The hero's emblem, which is famously emblazoned on her corset, sits on the heel of the Nano X. And the stars on Wonder Woman's shorts are now plastered across the sneaker's toe box. A less visible detail is the Nano X's sock liner, which features an old-school comic book style print of the Amazonian to pay homage to her storied comic history.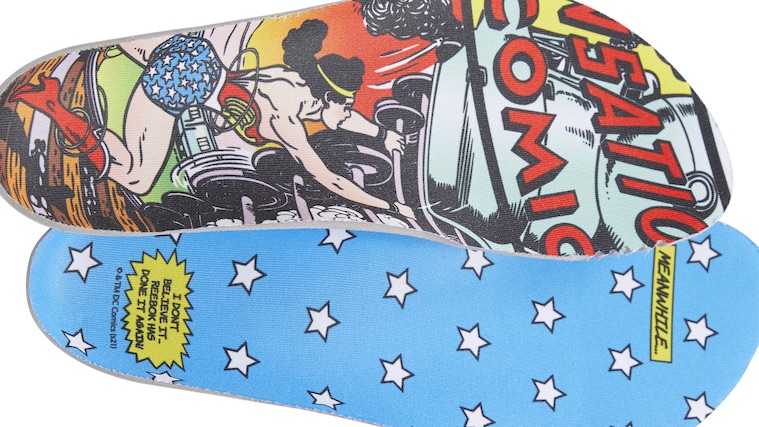 [Related: First Impressions of the Reebok Nano X (Worth Buying?)]
New Take On The Original
The shoe is likely to turn heads, but it's not all show and no go — the sneaker still sports the same functionality of the standard Nano X. Reebok's press release of the original Nano X emphasized that it was a training shoe intended for serious CrossFit athletes, high-intensity interval training (HIIT) enthusiasts, and recreational athletes. In our review, we agreed with their recommendation and even questioned if it was the most versatile cross trainer yet.
[Related: Best Cross Training Shoes — For CrossFit, Classes, and More]
These new Nano X cross trainers will be available in unisex sizes and have two lace options: red and gold or white and gold. The Amazonian warrior-inspired shoe will be available on Nov. 4, 2020, at Reebok.com.
Featured image: Reebok