On Feb. 1, 2023, fitness apparel company TYR Sport, whose logo you might recognize as the title sponsor of the 2023 TYR Wodapalooza competition, announced the launch of its new CXT-1 Trainers. The new limited edition cross trainers for functional fitness athletes is a collaboration with one of CrossFit's top elite Individual Men's athletes, Patrick Vellner.
According to TYR's press release, Vellner "designed his signature CXT-1 Trainers…ensuring that his personality, work ethic, and relentlessness were captured." Among the added features, the words "Persist" and "Prevail" sprawl across the left and right heels, respectively.
No matter our goals, the only way to get there is to be stubbornly persistent until the day you check that box.
Check out the latest features of Vellner and TYR's latest CXT-1 Trainers below:
[Related: How to Design CrossFit Workouts for Building Muscle]
Pat Vellner's CXT-1 Trainers
Engineered Mesh Construction
Extended Top Toe Guard
SurgeNRG Foam for a more reactive midsole
Nine-millimeter Heel-to-Toe Drop
Stability Platform — for improved rope climb grip and added stability around the heel
Heel Tab — smoothly slide along wall movements, such as wall handstands
The above tools are part of a design Vellner believes could help him beat two-time reigning Fittest Man on Earth® Justin Medeiros at the 2023 CrossFit Games. Vellner has been one of the top contenders for the CrossFit throne since Mat Fraser retired from competitive CrossFit in 2021, but the crown has eluded him in the two years since.
CrossFit Games Individual Results — Patrick Vellner
In seven appearances as an elite Individual in Vellner's Games career, he has four podium finishes, including two runner-up results at the 2018 and 2021 Games. Below are all his Individual Games results:
According to TYR Sport CEO Matt DiLorenzo, Vellner is TYR Sport's "first-ever athlete-inspired training shoe."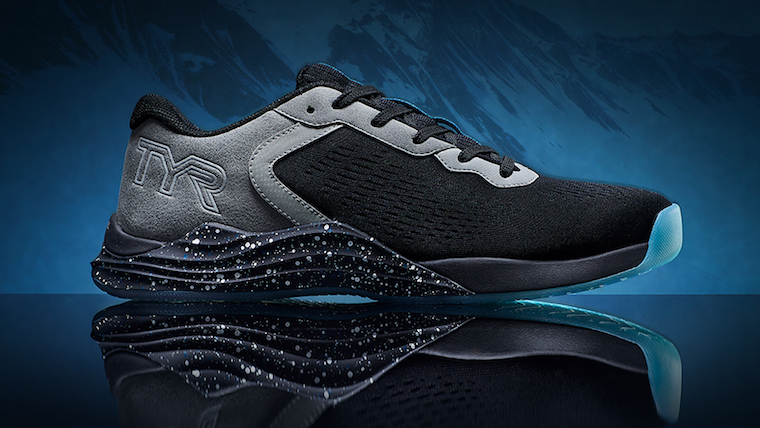 [Related: How to Close-Grip Bench Press to Build Your Triceps and Push Serious Weight]
Women's and Men's sizes of the CXT-1 Trainers are currently available on the TYR Sport website — TYR.com — for $149.99.
Featured image courtesy of TYR.