Ali Jawad set his sights on the Paralympic Games when he was just a young boy growing up in the UK.
"When I was 6, I watched (sprinter) Michael Johnson win his double gold medals in Atlanta. I didn't know what sport I was going to do. Obviously I couldn't be a runner, because I have no legs," said Jawad, who was born without legs below the knee.
"To me it has always been normal. I have always loved having no legs, because I could get away with a lot more," he said, laughing. "So yeah, I'm in the minority in that I was born a double amputee, so it's quite a boring story."
With his newfound goal in his mind, Jawad took up Judo, but was soon informed that he wasn't eligible to compete. Judo at the Paralympic level is only available to those who are visually impaired or blind.
Then one day in 2005, a friend of his convinced Jawad to go to the gym.
"I lifted 100 kg and was spotted by the owner," he said.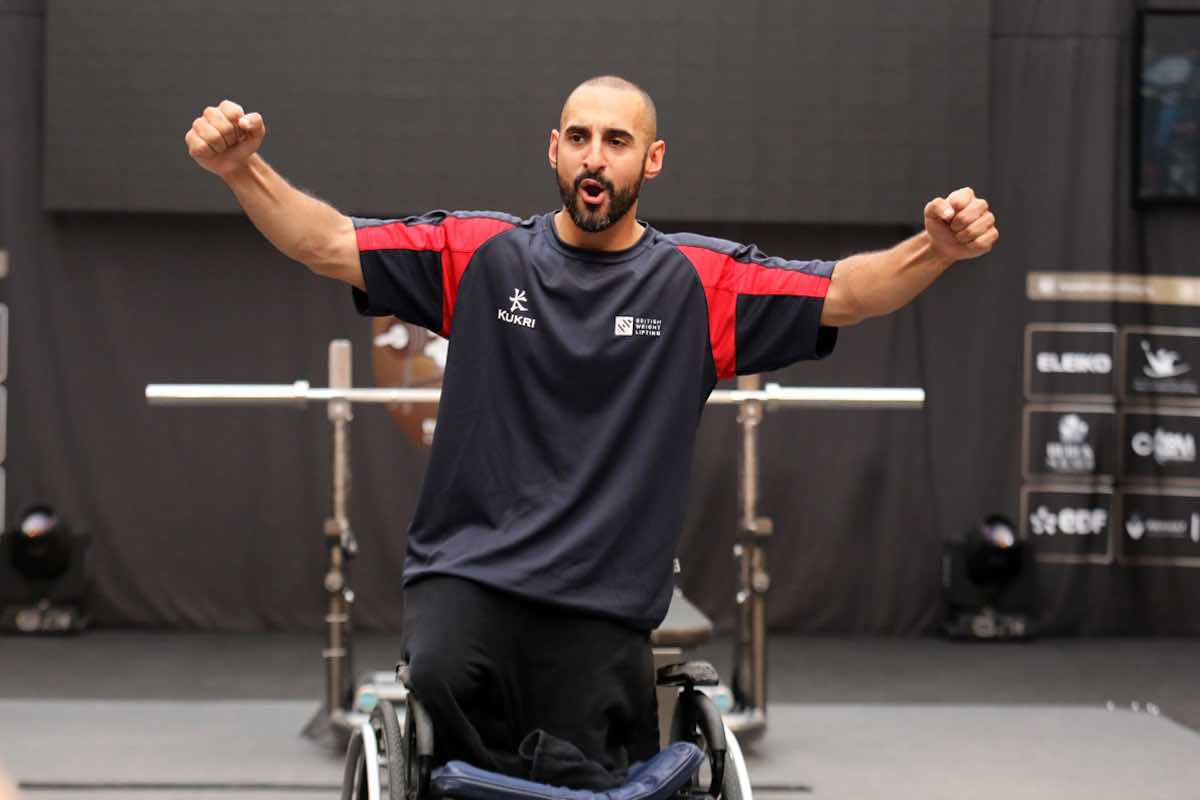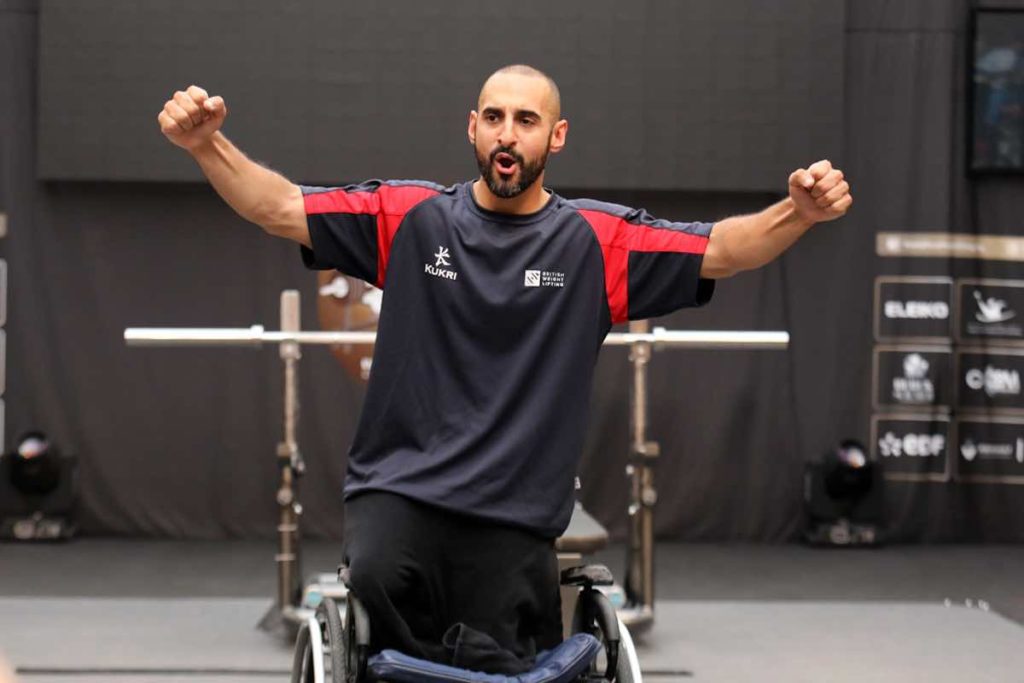 Fast forward to today, and Jawad's best bench press in competition is 195 kg, but he has lifted 202 kg in the gym at a body weight of 55 kg. With a long list of international competition results to his name — including winning a silver medal at the 2016 Rio Paralympic Games and a gold medal at the 2014 World Championships in Dubai — Jawad is a full-time athlete who trains five days a week.
He spends a lot of time on the bench press — the competition lift for Para powerlifting — but also does "loads of accessory work to strengthen my back, shoulders, triceps, to make sure my body is balanced," explained the 31-year-old.
Beyond competing, Jawad is also committed to helping his sport become clean of performance enhancing drugs.
"Historically, unfortunately our sport is the worst on paper for positive tests at the Paralympic Games, so I have always said that we need to educate ourselves about better testing protocols to help protect clean athletes, because clean athletes often get discouraged because others are taking performance enhancing (substances) and aren't getting caught," he said. "There's a big divide among what different countries are not, or not doing, to test their athletes."
Currently, Jawad sits on the UK's Anti-Doping Athlete Commission, a commission that has become a platform for athletes' voices. The Commission also puts pressure on countries to tighten up their testing policies, he explained.
"It has gotten better in the last couple years but there's more to be done," he said.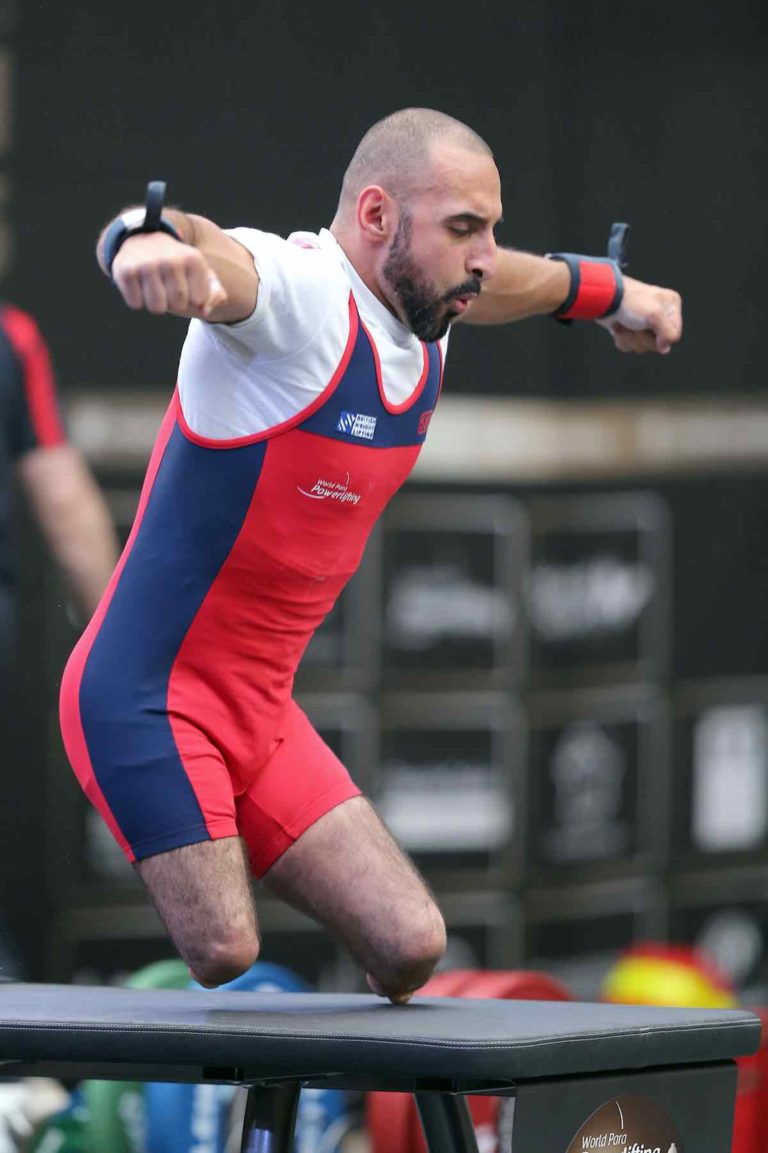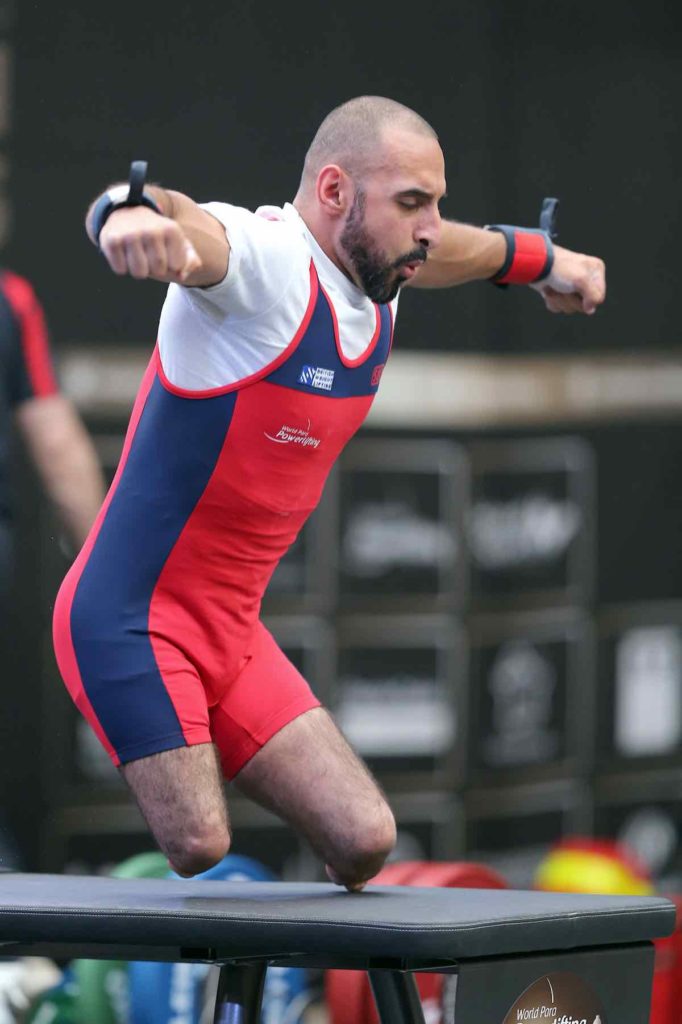 Currently, Jawad is training in hopes of qualifying for another Paralympic Games, which were postponed from this summer to 2021 because of COVID-19. He intends to continue competing at the highest level as long as he can, ultimately hoping to compete at another two Games.
"For me, competing is a way of me trying to reach my potential in life. It's kind of a metaphor for it. In sports, you go through a lot of obstacles and hurdles and you learn a lot about yourself that transfers to life," he said.
Jawad added: "And I think as an athlete you should always make sure to keep competing as long as you're able because once it's over, it's over. You can't go back and I don't want any regrets."
Featured image: Hiroki Nishioka, photographer
Editor's Note: This article was published in collaboration with World Para Powerlifting. BarBend is an official media provider for World Para Powerlifting.