Documentary directors and Podium supplement company co-founders Marston Sawyers and Heber Cannon, also known as the Buttery Bros, will release their sixth CrossFit documentary titled "Resurgence" worldwide across all digital platforms and video on demand on Tuesday, July 20, 2021. The documentary takes a deep dive into the build of the 2020 CrossFit Games during the unprecedented challenges presented by the global COVID-19 pandemic.
Additionally, "Resurgence" inspects the hurdles athletes vying for the title of Fittest On Earth® endured to compete at the highest levels of the world's fastest-growing sport. The trailer has been released and can be seen below, courtesy of the Buttery Bros YouTube channel:
[Related: Toomey-Orr, Mayhem Freedom, and Hopper Take Top Spots at Mid-Atlantic CrossFit Challenge]
Resurgence Synopsis
According to the Buttery Bros PR team, the "Resurgence" synopsis is the following:
"To be called the 'Fittest on Earth,' one would have to be capable of conquering a number of both physical and mental challenges. In the year 2020, those challenges were plentiful. Resurgence captures all the drama as the organization of CrossFit pivots to pull off an in-person event amidst a world pandemic, developing a new competition format to narrow a large field of athletes to only five men and five women. These athletes descend on a small ranch in California to take on whatever challenges are necessary to be crowned the Fittest on Earth."
The 113-minute-long documentary features the 2020 CrossFit Games Finalists:
Women Finalists
Men Finalists
Cannon and Sawyers said of this new documentary:
"2020 was a year that flipped the world on its head. The CrossFit community was especially knocked around, which makes for a compelling story inside and outside of a unique year at the CrossFit Games. We are honored to have been there for this intimate event and excited for the world to see the behind the scenes of what went on at the 2020 CrossFit Games."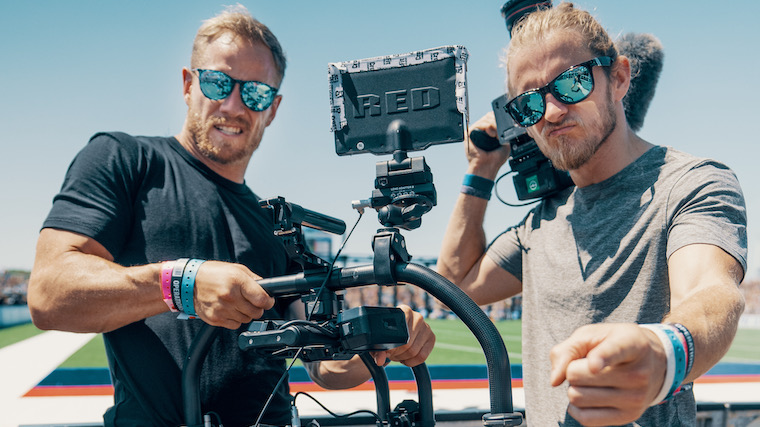 [Related: Torian Pro CrossFit Semifinal Results and Recap: Who Is Going to the Games?]
Sawyers and Cannon are members of the CrossFit Media team and are the stars of their show "The Buttery Bros" on YouTube, which has 148,000 subscribers at the time of this article's publication. Together they have made six documentaries focused on the CrossFit space:
Froning: The Fittest Man in History, 2015
Fittest on Earth, 2015
Redeemed & Dominant, 2018
THE FITTEST, 2020
Resurgence, 2021
"Resurgence" is produced by Justin Bergh, Heber Cannon, and Marston Sawyers. It is edited by Mark Billingsby and Ian Wittenber. The documentary is currently available to pre-order on iTunes for $14.99 (£12.99/€14.99).
Feature image via FittestPR.