CrossFit athlete Noah Ohlsen is one of the fittest athletes in the world. The five-foot, seven-inch tall, 30-year-old has competed at the CrossFit Games for seven consecutive years with six top-eight finishes. His best result was a runner-up rank in 2019. His competitive accolades have earned him an additional title: brand ambassador for fitness apparel and accessories brand Gymshark.
According to Gymshark, Ohlsen's overall strength and conditioning made him an ideal fit to join their team, and took note of Ohlsen's personal best lifts:
Ohlsen is the biggest athlete in the CrossFit space yet to join the ranks of other Gymshark brand ambassadors, including The Buttery Bros — Heber Cannon and Marston Sawyers — female British CrossFit athlete Aimee Cringle, bodybuilder and CrossFit athlete Obi Vincent, and strongman Rob Kearney. Per Ohlsen:
"It's an impressive team of good people that have an eagerness to collaborate and share their passions; I am honored to join them and do the same."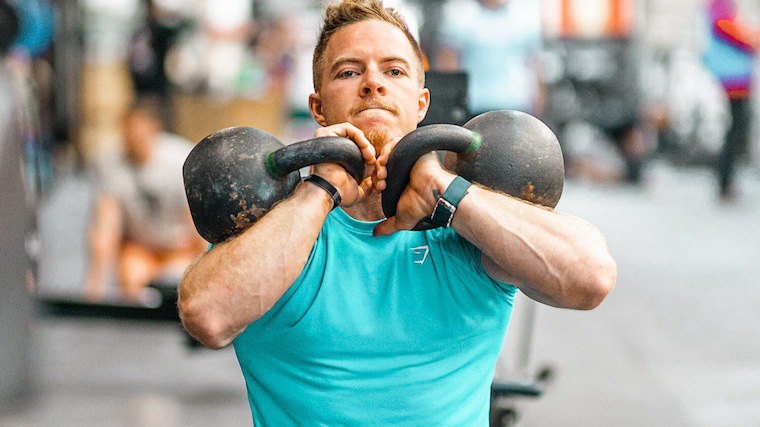 [Related: Strongman Rob Kearney Interviews 5-Time CrossFit Games Champion Mat Fraser]
Gymshark's Founding
Gymshark was founded in 2012 by 19-year-olds Ben Francis and Lewis Morgan. Initially an online supplements business, the company started apparel design and manufacturing in 2013 on a sewing machine and screen-printer. That same year, business boomed following their exhibit at the BodyPower fitness trade show, where they quickly sold out of their stock in a single day.
Currently, Gymshark's headquarters is based in Blythe Valley Park, Solihull, United Kingdom. According to Financial Times, the company was valued at over $1 billion as of 2020.
Securing Ohlsen as a brand ambassador illustrates Gymshark's seriousness to expand in the CrossFit space and community. It may not be the easiest journey considering NOBULL has secured the CrossFit Games title sponsorship and continues to diversify their apparel line beyond shoes. Nonetheless, Ohlsen is still a gigantic signing for Gymshark when it comes to CrossFit elites.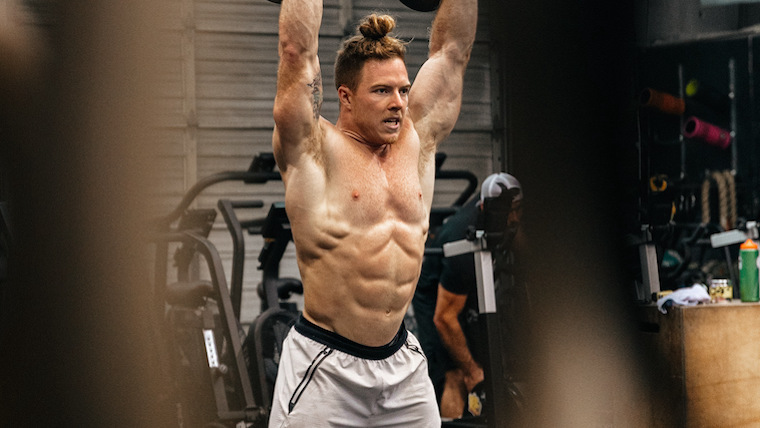 [Related: CrossFit and The Phoenix Are Partnering to Open Community Fitness Centers]
Noah Ohlsen's CrossFit Career
Ohlsen has competed at the CrossFit Games every year since 2014. He made his debut in the CrossFit Open in 2012 to a 188th-place finish. Since then, he has never finished worse than 60th in the Open, ranking first in 2016. In the past two years, including 2021, he ranked sixth in the Open.
Noah Ohlsen CrossFit Games Finishes
Here are Ohlsen's CrossFit Games stats:
2020 — Eighth
2019 — Eighth
2018 — 15th
2017 — Fourth
2016 — Sixth
2015 — Second
2014 — Fourth
For the 2021 CrossFit Games season, Ohlsen placed ninth in the Quarterfinals in North America — three ranks and six ranks behind 2020 CrossFit Games third-place finisher Justin Medeiros and fifth-place finisher Jeffrey Adler, respectively.
Gymshark has signed Ohlsen right before he competes in a CrossFit Games Semifinals event. His performance in the semis will determine if he returns to the Games' Finals for the eighth consecutive time.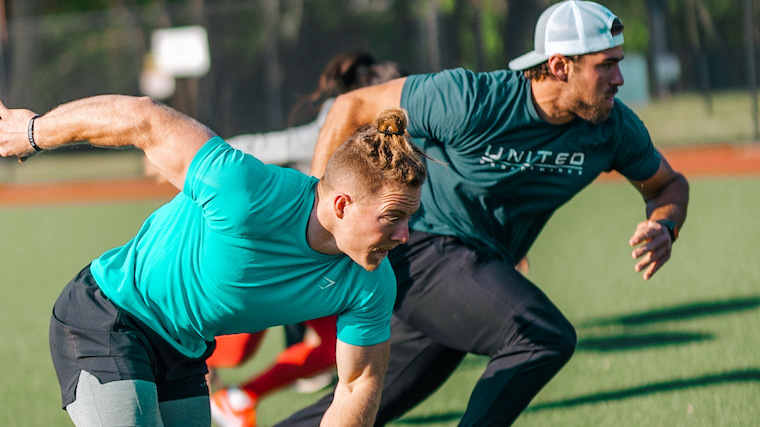 [Related: Watch Twin Sisters Brooke and Sydney Wells Prepare for the CrossFit Semifinals]
Onto the 2021 Games
The 2021 NOBULL CrossFit Games are scheduled for July 27 through Aug. 1. Forty male competitors will earn invitations to the Games following the completion of the Semifinals and Last-Chance Qualifiers. It's safe to expect Ohlsen will be on the roster, and vie to become the first Fittest Man on Earth® not named Mat Fraser in five years.
Feature image via Gymshark.