Mat Fraser is building a coalition. On Nov. 7, 2022, his organization Hard Work Pays Off (HWPO) Training will launch a new branch of its coaching service called "HWPO Lift."
Lift is an Olympic lifting-based strength training cycle, with each cycle taking 12 weeks, and is supervised by Team USA Senior International weightlifting coach Aimee Anaya Everett of Catalyst Athletics.
Anaya Everett has stated that a primary goal of Lift is to "take the guesswork out of programming" so participants can sharpen their Olympic lifting skills while still keeping up with the varied challenges presented in CrossFit.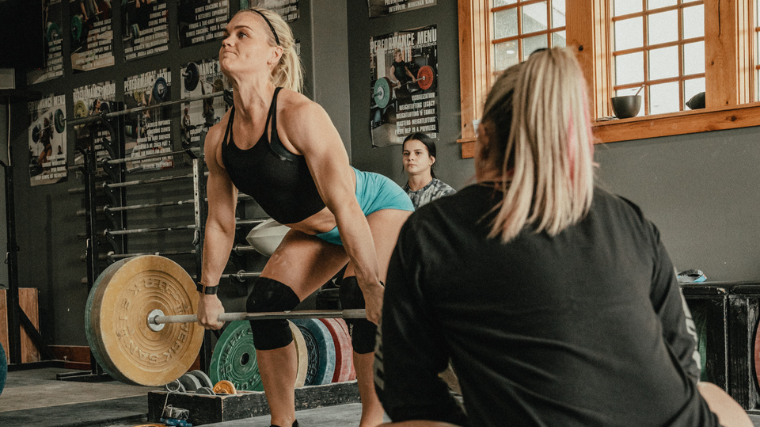 HWPO Chief Executive Officer Matt O'Keefe noted in an internal release that Lift is designed to "meet people where they're at," stating that the organization recruited Anaya Everett to spearhead Lift's programming due to her vision and expertise as a weightlifting coach.
What Is HWPO Lift?
The pre-registration period for Lift will open on Oct. 30 and close a week later on Nov. 6, 2022. HWPO notes that participants who pre-register will unlock extra perks such as weekly calls with Anaya Everett and detailed program review.
Five-time Fittest Man on Earth® Fraser says that, under Anaya Everett, Lift will improve your Olympic lifting positional strength, technique, and movement quality; without having to give up your engine along the way.
Here's what comes with Lift:
12 weeks of weightlifting-specific programming for the snatch, clean & jerk, and their accessories.
Optional conditioning circuits and metcons attached to the end of every training day.
Access to the HWPO Training App and its movement library.
Entry into the members-and-staff only HWPO community forum on the Circle app.
Building two separate athletic qualities in tandem takes both expertise and experience. Lift coach Anaya Everett has an extensive resume supervising athletes at the highest levels of both sports.
Who Is Aimee Anaya Everett?
Anaya Everett made history at last summer's Tokyo Olympics as the first female weightlifting coach to attend a Games with Team USA. However, she began her coaching resume long before 2021. Anaya Everett coached the first-ever women's CrossFit Games champion, Jolie Gentry, at the inaugural event in 2007.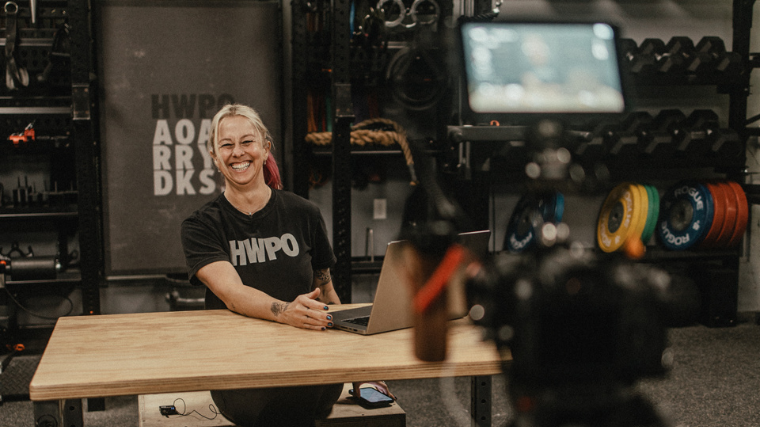 [Related: IWF President Speaks on Diversity in Weightlifting and Successes of Tokyo Olympics]
Since then, Anaya Everett has stewarded athletes at Regionals and the Games themselves five times each. In recent years, she's focused more exclusively on working with the best Olympic lifters in America.
Her achievements in competitive weightlifting as a coach include:
15 American Records
2 Pan-American Records
Along with multiple appearances at the World Weightlifting Championships (WWC). Anaya Everett personally coaches weightlifter Mattie Rogers, the United States' most decorated Olympic lifter of the past decade. Rogers and Anaya Everett won a silver medal at the 2021 Worlds and are set to compete at the upcoming WWC in Colombia this December.
Hard Work Works
Fraser's HWPO is rapidly becoming one of the most robust operations in functional fitness. Anaya Everett is but the latest pickup in a string of high-profile recruitments.
As the head of Lift, Anaya Everett boards HWPO alongside athletes like Amanda Barnhart, Jayson Hopper, Mal O'Brien, and Sam Kwant, as well as strongman Rob Kearney. Kearney, a record-holding competitor in the log lift, oversees HWPO Strong.
Giving Anaya Everett the reins to Lift indicates that Fraser knows who the right people are for his people. HWPO Lift takes flight on Nov. 7, 2022.
Featured Image: @hwpotraining