The latest edition of the Nike Metcon has arrived. Detailed in countless nods to the five-time Fittest Man on Earth® Mat Fraser, these new cross trainers are designed to make handstand push-ups, running, weightlifting, and everything else you might perform in a CrossFit competition a bit more comfortable.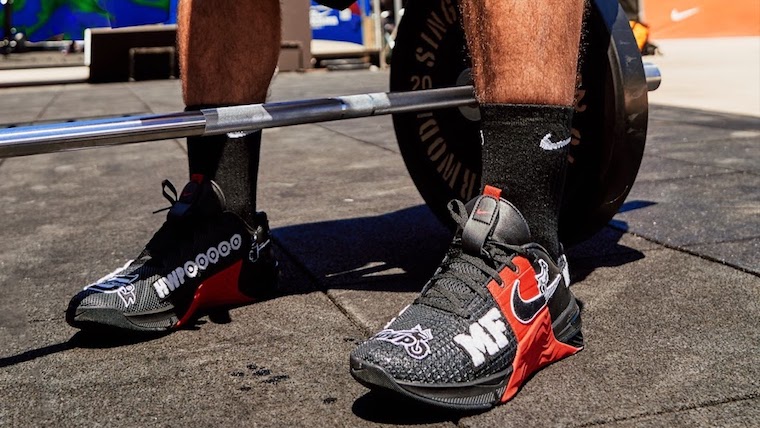 [Related: Guilherme Malheiros Removed From 2022 Rogue Invitational Men's Individual CrossFit Roster; Henrik Haapalainen Added]
According to the press release, here are the critical features of Fraser's new limited-edition footwear:
Design Homages

Crafted with a letterman jacket patch styling, Fraser has multiple nods in the design of these new Metcons. From his literal name on the outer side and his initials on the inner side, to "HWPO" branded across the toe cap and a literal goat stitched on top of the Nike swoosh — a reference to "G.O.A.T. (greatest of all time).

New Comfort

Designed with "Nike React technology" — a lightweight, durable, responsive foam that offers a cushioned base with a springy feel.

GOAT Grip

These Metcons include "grippy rubber wraps" around the arch, explicitly designed for rope climbs. The rubber tread offers traction when transitioning terrains.

Lift All Day

The wide, flat heel with an inner plate evenly distributes weight during Olympic lifting.
Mat Fraser's Nike Metcon 8 cross trainers are available on WIT Fitness in unisex sizing for £125.95.
Mat Fraser Post Competitive CrossFit
Fraser has the record for most CrossFit Games titles by any Individual male athlete in history. His five Fittest Man on Earth® titles were scored consecutively from 2016-2020. In 2014 and 2015, Fraser posted runner-up finishes to Rich Froning and Ben Smith, respectively.
In February 2021, Fraser announced his retirement from competitive CrossFit — but he's far from finished with the sport. In the time since, Fraser has started a supplement company called Podium with the Buttery Bros (Heber Cannon and Marston Sawyers) and created HWPO Training, which includes Matt O'Keefe as CEO, Rob Kearney and Catalyst Athletics as strength and Olympic weightlifting coaches.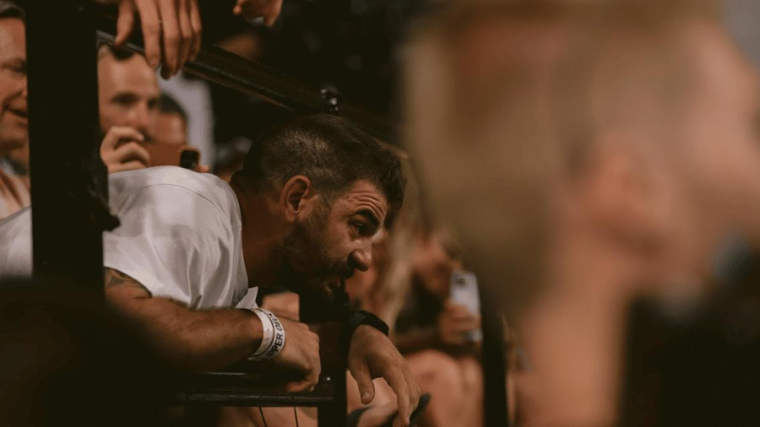 HWPO also has a star-studded athlete roster that includes 2022 CrossFit Games runner-up Mal O'Brien, two-time Fittest Woman on Earth® Katrin Davíðsdóttir, 2022 CrossFit Games runner-up Sam Kwant, Jayson Hopper, and Amanda Barnhart.
Featured Image courtesy of James Harrison (WIT)