The latest inspiration for the Reebok Nano training shoes is nearly here. On June 16, 2022, the Reebok Nano 6000 training shoe will release on Reebok.com. The shoe aims to combine Reebok's designs of everyday lifestyle wear and Nano training features, such as the Flexweave Knit Upper, Floatride Energy Foam, rubber outsole, and supportive heel clip.
Pairs of the Nano 6000 will be available for $135 USD in unisex sizing. In addition to online purchases, select retailers worldwide will have access to inventory in four color combinations:
Digital Blue/Grey
Grey/Black
Red/Navy
Pink/Grey
Per Reebok's press release, the Nano 6000 "pays homage to the beloved Reebok GL 6000 that debuted nearly 40 years ago."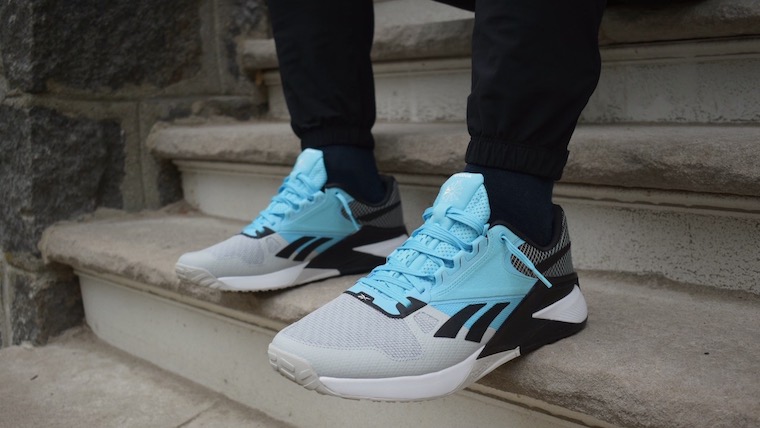 [Related: Authentic Brands Group Finalizes the Acquisition of Reebok for $2.46 Billion]
The release of the Nano 6000 training shoes comes just two months after the release of the Reebok Nano X2 cross-trainers. Many of the features of that training shoe are also present in the Nano 6000. The FlexWeave Knit Upper has improved breathability, the heel clip is designed with the goal of better stability when training in the gym, and the Floatride Energy Foam offers additional support in the forefoot with responsive cushioning, which is helpful for foot position while running.
View this post on Instagram
[Related: 2022 Granite Games CrossFit Semifinals Results and Recap: Breaking Records in Eagan]
Reebok
Authentic Brands Group (ABG) announced the completion of its acquisition of Reebok from German sportswear manufacturer Adidas on March 1, 2022, for $2.46 billion — ABG's largest acquisition in over a decade. Reebok was added to the 63 fashion brands already in ABG's portfolio, including Aéropostale, Forever 21, and Nautica. The acquisition was a financial loss for Adidas, which acquired Reebok in 2005 for $3.8 billion.
Reebok is the formal title sponsor of the CrossFit Games. NOBULL assumed the title sponsorship of the Games in March 2021. The 2022 CrossFit Games are scheduled for August 3-7, 2022, at the Alliant Energy Center in Madison, WI. The 2022 Games will have the largest prize pool in Games history of $2,845,000 across all divisions, including payouts to podium finishers in five different Adaptive divisions.
Featured image courtesy of Reebok