It has been an exciting few months for new Reebok shoe releases, and functional fitness fans everywhere can rejoice once again with the news about the latest Rick Froning inspired cross-trainer.
In late 2018, Reebok collaborated with Rich Froning to drop his first shoe ever with the brand, the Reebok Froning. Less than two years later, we're now getting another Froning-inspired model, the NANO X Froning.
On July 21st, which is Froning's birthday, Reebok is releasing the NANO X Froning, which will retail at $150.00 USD. On Reebok's site, you can sign-up for early access, which will grant access to the shoe on July 20th.
I don't know about you, but this model looks really interesting. The additional signs of durability around the toe, along with the supportive strap across the mid-foot all look like they provided this model with a "leveled up" feeling compared to the normal NANO X.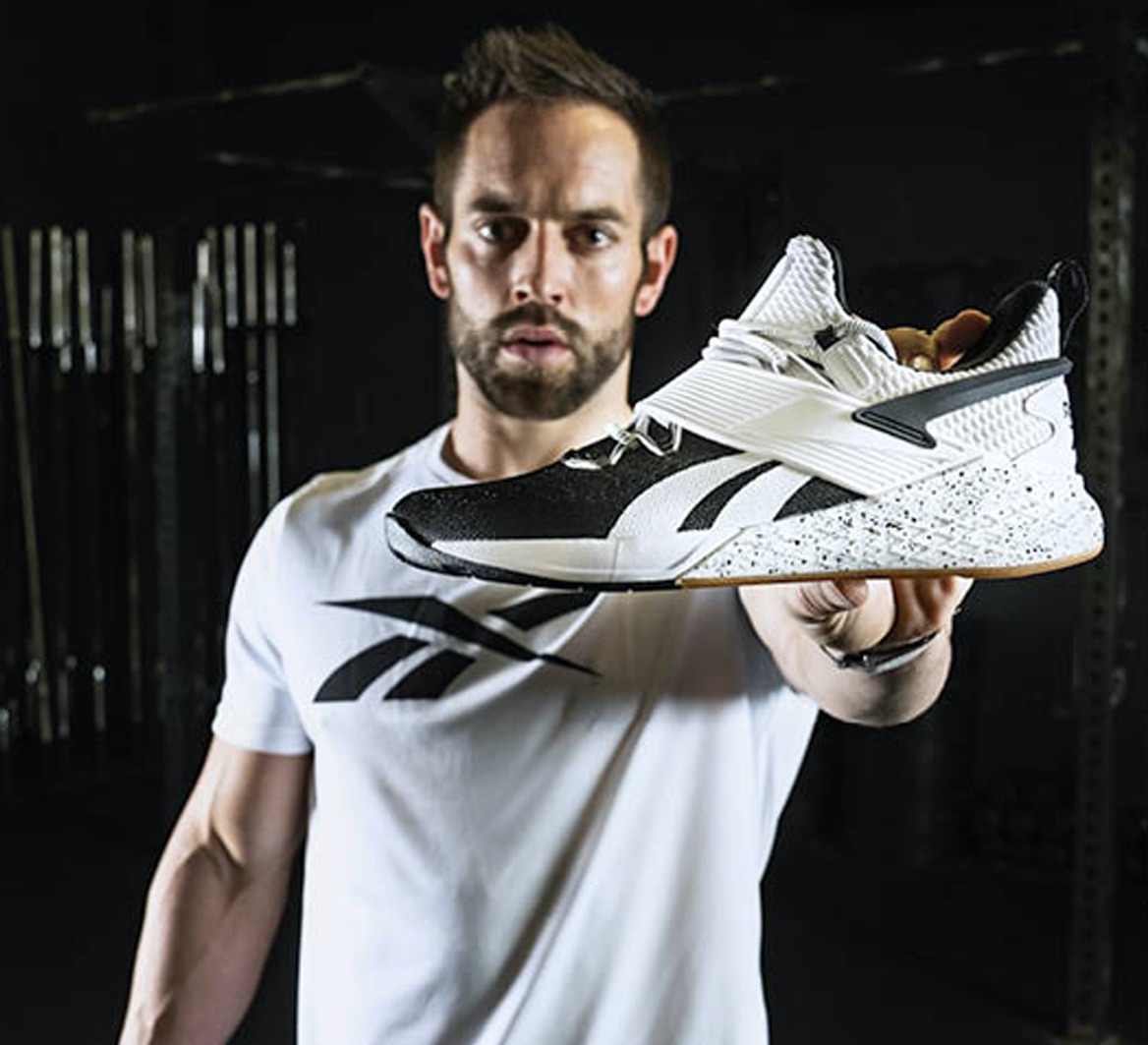 Related: On the market for new lifters? Check out the newly release Reebok Legacy Lifter IIs.
Reebok NANO X Training Shoe Specs
In Reebok's press release, they shared details about this model's unique construction attributes. Check them out below.
Bootie construction for increased comfort
Forefoot strap that keeps wearers secure and locked in – a technical update to the standard NANO X silhouette that also playfully pays homage to Froning's reputation for rarely tying his shoes in the early days of his career
An innovative three-string rope lacing system that provides added security while dually serving as nods to both Froning's dominance on the rope as well as the three pillars he credits in guiding his life – faith, family and fitness
Strong stability provided by traction on sole that offers sure-footed feel for wide range of movements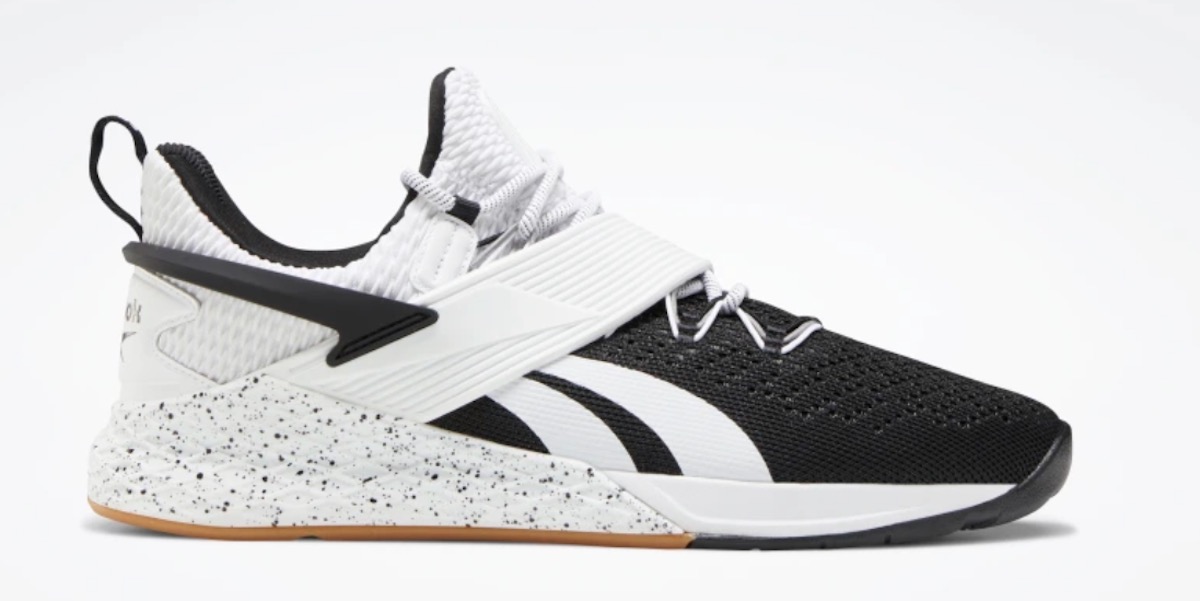 Froning added in the press release, "Throughout my partnership with Reebok, I've loved working closely with their product and design team in our shared mission of creating the best fitness products in the world. For my training and lifestyle, I need something that's extremely durable and versatile; something that won't hold me back. When Reebok first let me try out the NANO X, I thought this was about as close to the perfect training shoe as you can get."
We don't know about you, but we're pumped for this release. Make sure to check back here for an updated review once this model goes live!
Reebok NANO X Froning FAQs
When does the Reebok NANO X Froning release?
In celebration of Rich Froning's birthday, the Reebok NANO X Froning will be released on July 21st.
How much does the Reebok NANO X Froning cost?
The Reebok NANO X Froning costs $150.00 USD, which is roughly twenty more than the normal NANO X.
Feature image courtesy reebok.com.