In late 2018, Reebok released their latest cross training model. The new Reebok Froning cross training shoe was inspired and co-designed with the help of CrossFit Games legend Rich Froning. Over the last year, Froning has been putting this model to the test to assess its cross training worthiness.
In fact, Froning wore this shoe at the 2018 CrossFit Regionals competition and only a few fans caught it. Since then, Reebok has been hard at work fine-tuning this model to make sure it's not only market worthy, but also Froning worthy. When creating this shoe, Froning expressed he wanted a shoe that he could wear for both workouts and daily basis.
When Reebok sent us the new Reebok Froning cross training shoe we were pumped to put them to the test. After recently making our best cross training shoe compilation, we wanted to know how this new athlete collaborated model held up to some of the market's most popular shoes.
The Reebok Froning offers a strong outer construction and wider built outsole to promote full forefoot stability. 
Construction
Toe
There were a lot of standout construction features that are worth nothing about the Reebok Froning. In this review, we'll work from the toe to the heel when describing notable construction aspects. On the toe of this model, Reebok has included their Toetection, which is the protective layer of material that guards the toes from things like toes-to-bar and other toe dragging movements.
The midsole of this model wraps fairly evenly around the toe, which is a nice perk for durability. Some midsoles that have the toe lip can be prone to early wear and tear from things like burpees where the toe is being drug on the ground.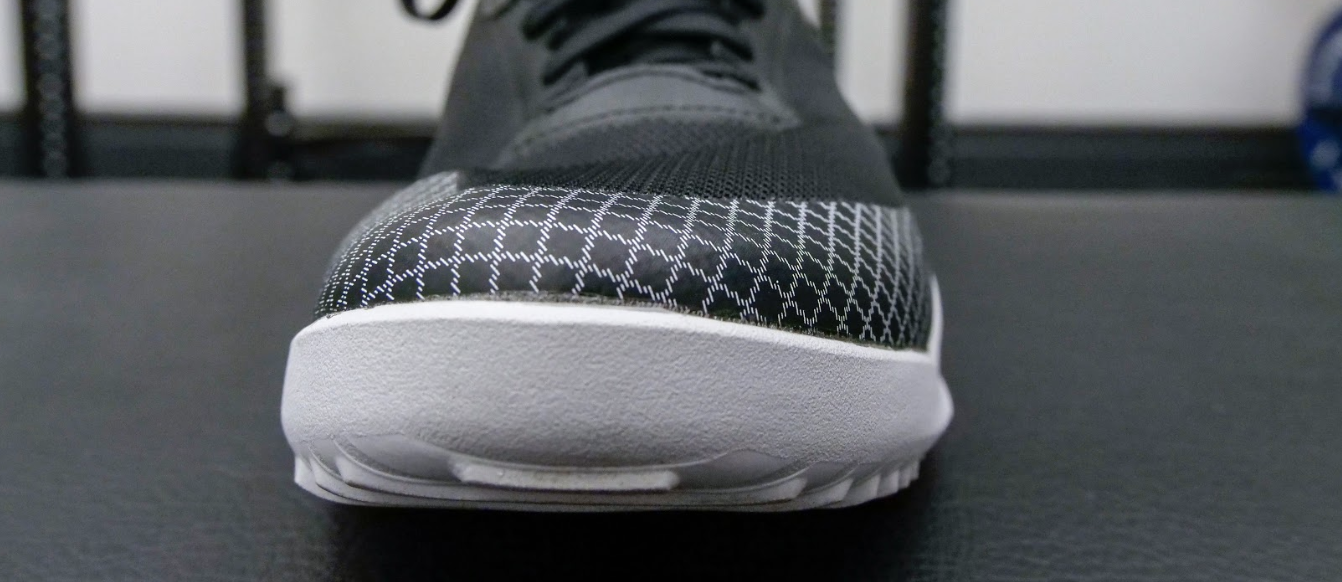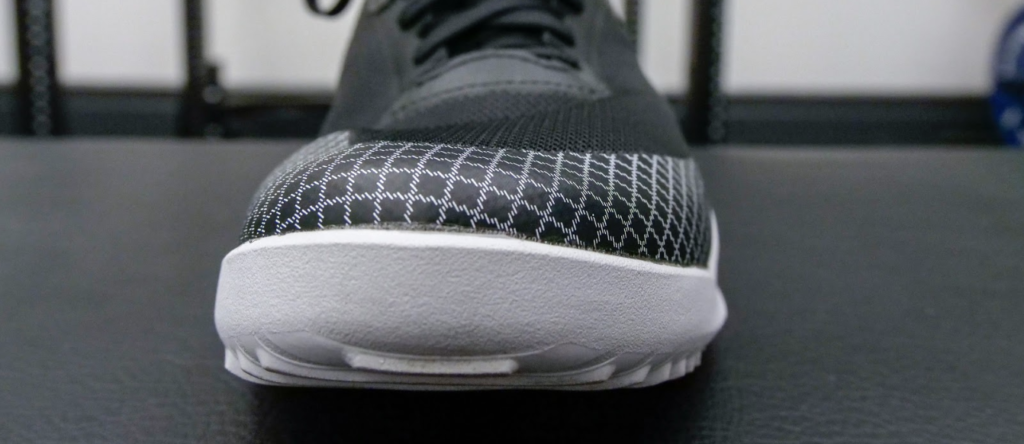 Mid-Foot
The mid-foot offers three construction features worth calling out and giving attention to. First, the outer construction offers a Dyneema material, which is a synthetic blend of materials designed to be lightweight and promote the shoe's long-term durability. It feels slightly smooth, but also rigid when compared to your normal mesh and cloth based outer construction.
Moving up the mid-foot, this shoe offers six eyelets and ample shoestring with the ability to double knot if needed. The eyelets extend similar to the Reebok Speed TR models and have a reinforced material. The top eyelets have double stitching around them to promote the shoe's durability when laced very tight.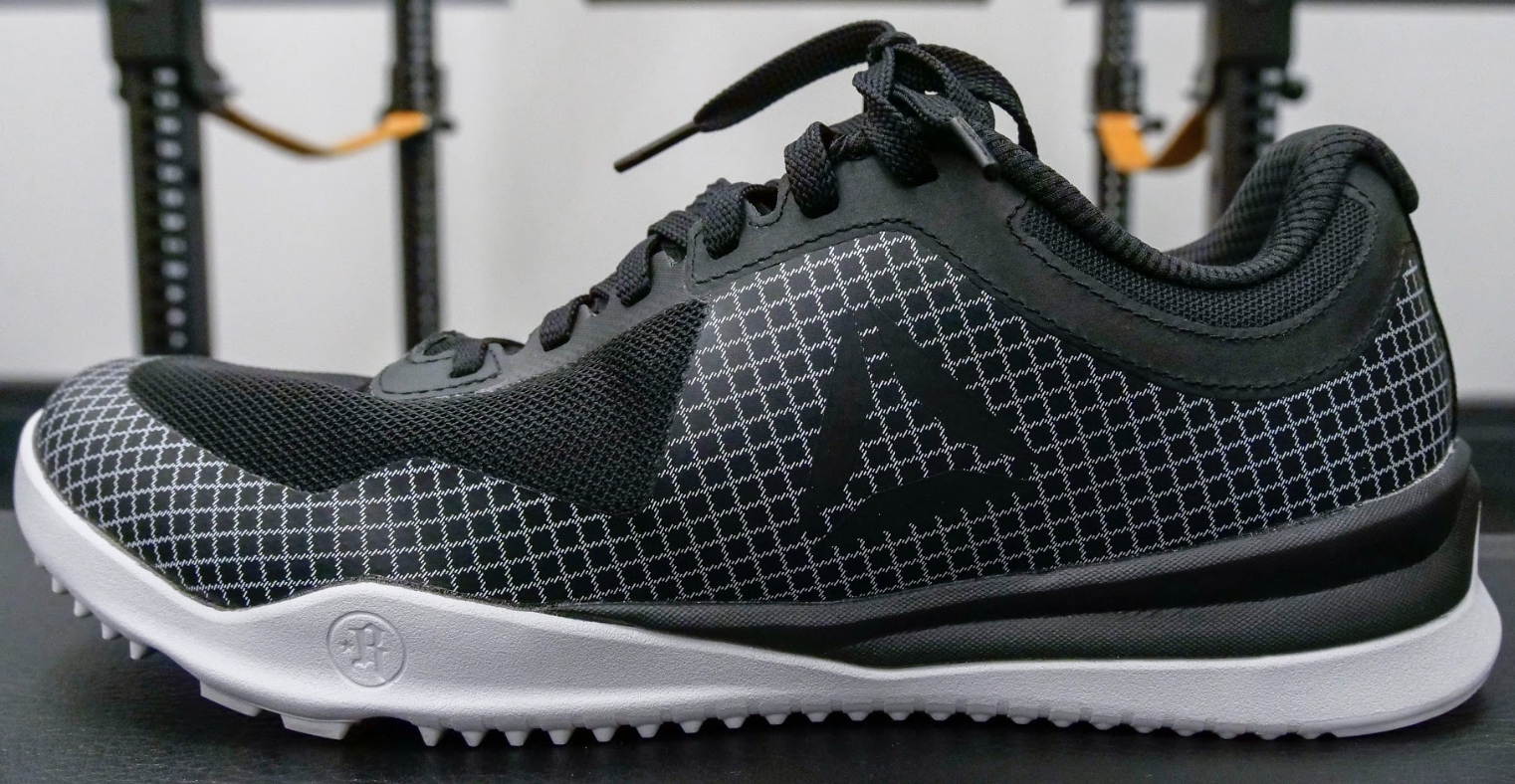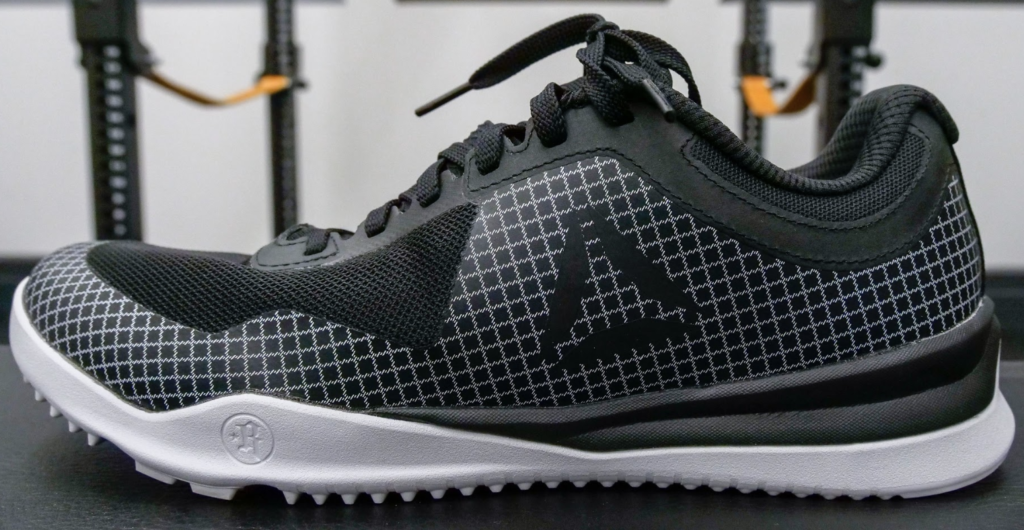 The final construction feature worth noting on the Reebok Froning is the additional strap that crosses the mid-foot under the laces. This strap provides a lot of natural reaction to the mid-foot with additional stability. It feels similar to the elastic material a suspender typically has, but is slightly heavier and tougher.
On to the tongue, if you like a thicker tongue on training shoes, then the Reebok Froning will be a good fit for you. This model's tongue is slightly wider than other Reebok cross training shoe models and the tongue has a little extra padding, which is another nice perk for stability when factoring in the additional mid-foot strap.
Reebok Froning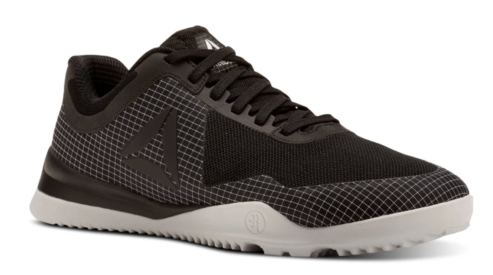 The Reebok Froning was designed by CrossFit legend Rick Froning and offers a stable outsole for lifting and a comfortable midsole for every day wear.
Heel
The heel of this model doesn't offer the standard plastic heel cup that Reebok typically provides in their Nano models or the enclosed cup that the TR models have. This model's heel provides ample support without the defined cup feeling, which was a nice change up from the normal Reebok cross training shoe feeling.
The midsole and outsole are made of a EVA foam and high abrasion rubber that is designed to be resistant to compression under heavy weight. The midsole extends up a fair amount and provides additional stability outside of the lacking defined heel cup-esque feeling.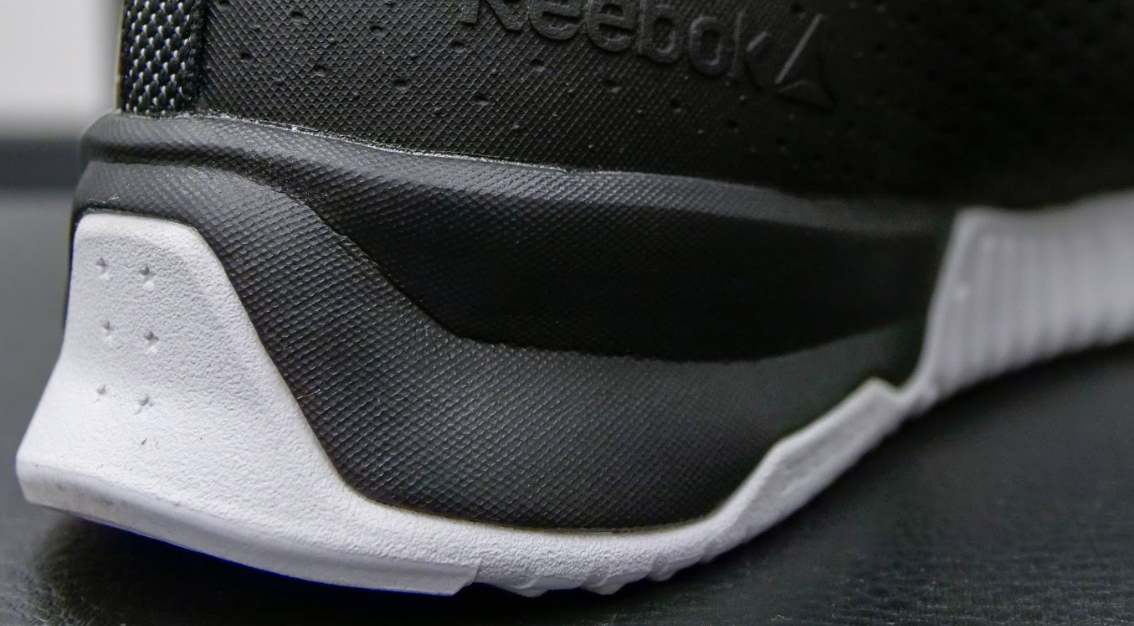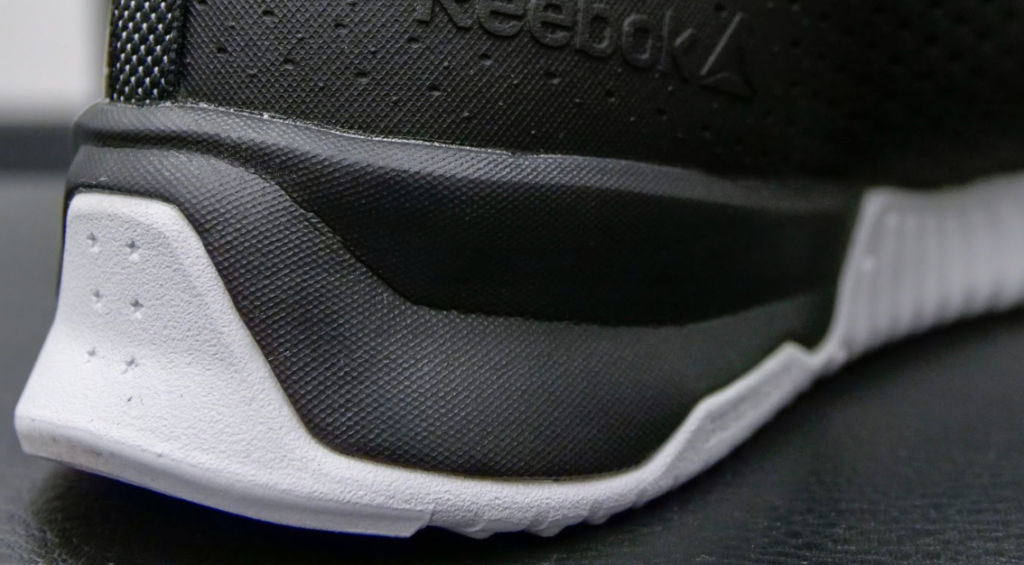 Outsole
The outsole on the Reebok Froning features a multi-directional high abrasion rubber. Unlike some of Reebok's other cross trainings shoes, the ridges on this model are slightly more spread out. This was an interesting feature for promoting comfort and stability, as the wider ridges had a bit more give than the tighter waves on other rubber outsoles.
Heading down the middle of the shoe, there is a metatarsal split that provides some give towards the center of the forefoot. This split provided additional comfort when wearing this shoe on a day-to-day basis.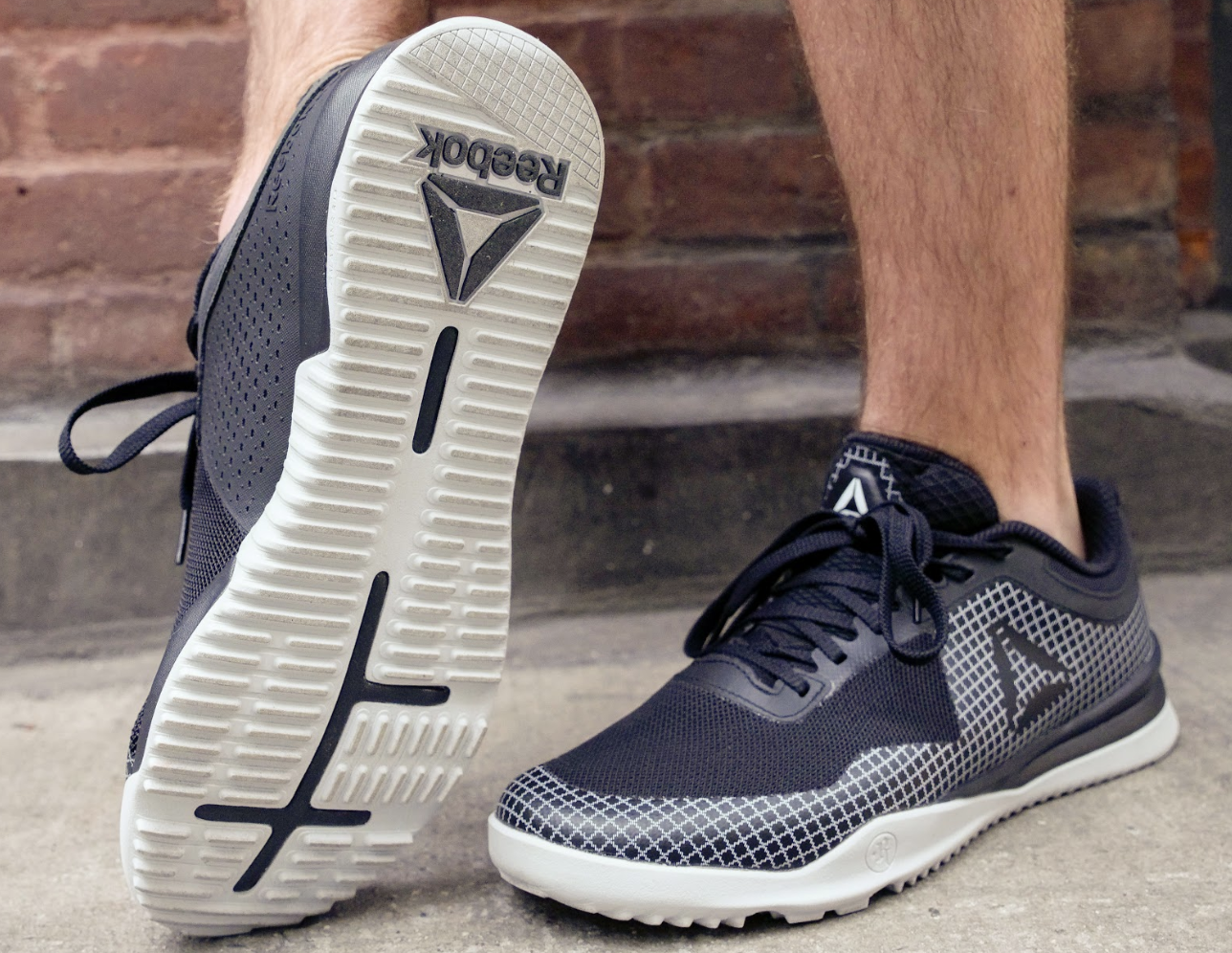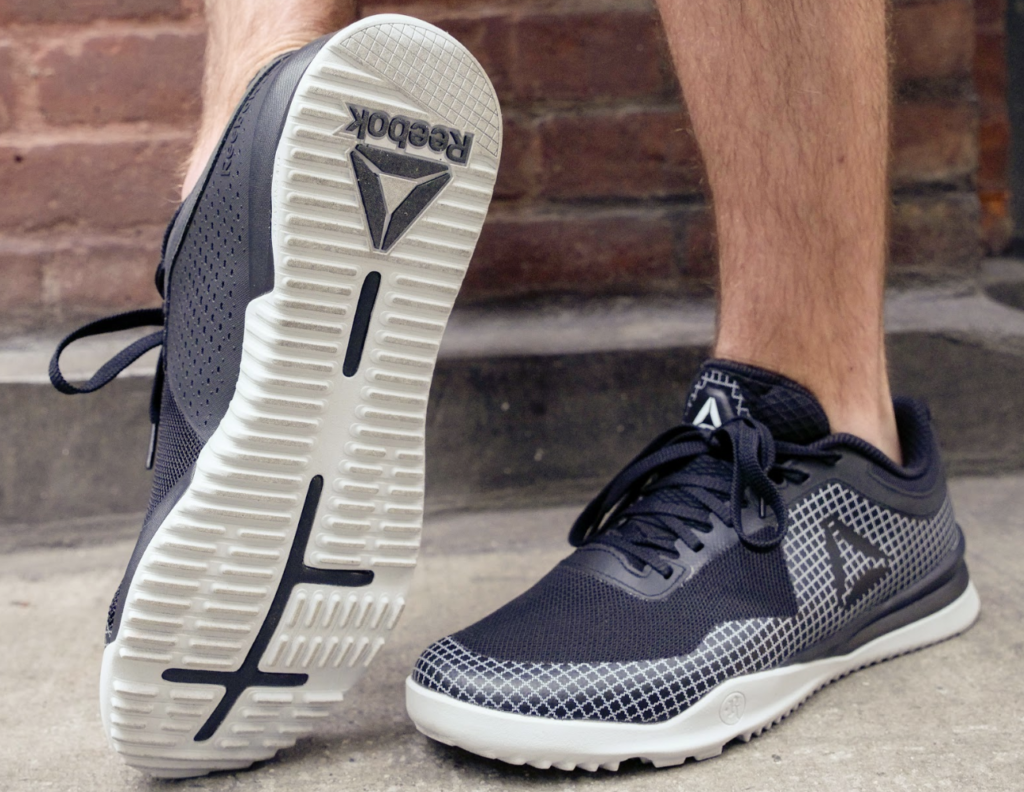 Performance
For the Reebok Froning's performance test, I looked for two very specific things. First, I wanted to see how this shoe compared to the other models we've tried by doing the battery of lifting movements we perform on every shoe. For more context on our movement battery, check out the table below where I list off some of the consistent tests we perform, then rank them 1-10.
Second, I wanted to assess how this shoe felt on a day to day basis. Froning mentions that he wanted a comfortable shoe he could also wear on a daily basis, so I put that to the test on my New York City commute.
| | |
| --- | --- |
| Movement Test | Rating + Note |
| Back Squat (Up to 315 lbs) | 8.5/10 — Decently Stable, Limited Compression |
| Box Jumps and Side Shuffles | 9.1/10 — Very Grippy Outsole |
| Sprints (HIIT Workout) | 8.7/10 — Low-Cut and Lightweight |
| Walking to Work | 9.4/10 — Comfortable, Mobile, Breathable |
Reebok Froning Training Shoe Perks
In all honestly, the Reebok Froning shoe surprised me when it comes to its performance. Limited edition, athlete inspired shoes, can be hit or miss when it comes to consistent gym performances. For example, with something like the Reebok Nano you kind of have an idea of what you're getting, but with shoes like this they always tend to be slightly different.
I personally liked the hybrid outsole this shoe offers to accommodate for both lifting and daily wear. It has a nice balance between the two, and if Froning was truly looking for this aspect and was happy with this model, then I think Reebok nailed it. I also enjoyed the outer construction for stability purposes, as it differed from the normal synthetic material or Flexweave used in other Reebok cross trainers.
Reebok Froning Training Shoe Drawbacks
My one caveat with the Reebok Froning is that it's a slightly heavier training shoe. In reality, the weight isn't incredibly noticeable when compared to other training shoes, but it is slightly heavier than models I'm used to like the Reebok Speed TR Flexweave. If you do a lot of running, then I worry that this shoe may feel a little blocky for you over long duration runs. If that's not you, and running isn't your thing, I wouldn't worry about this caveat because it is pretty miniscule.
Reebok Froning Durability Thoughts
Note, at the time of this review, this model is just under two weeks old, so in respects to long-term durability no one really knows how it will hold up. Although, I can provide some thoughts on this model's durability based on its construction when compared to others cross trainers I've worn for the past two years.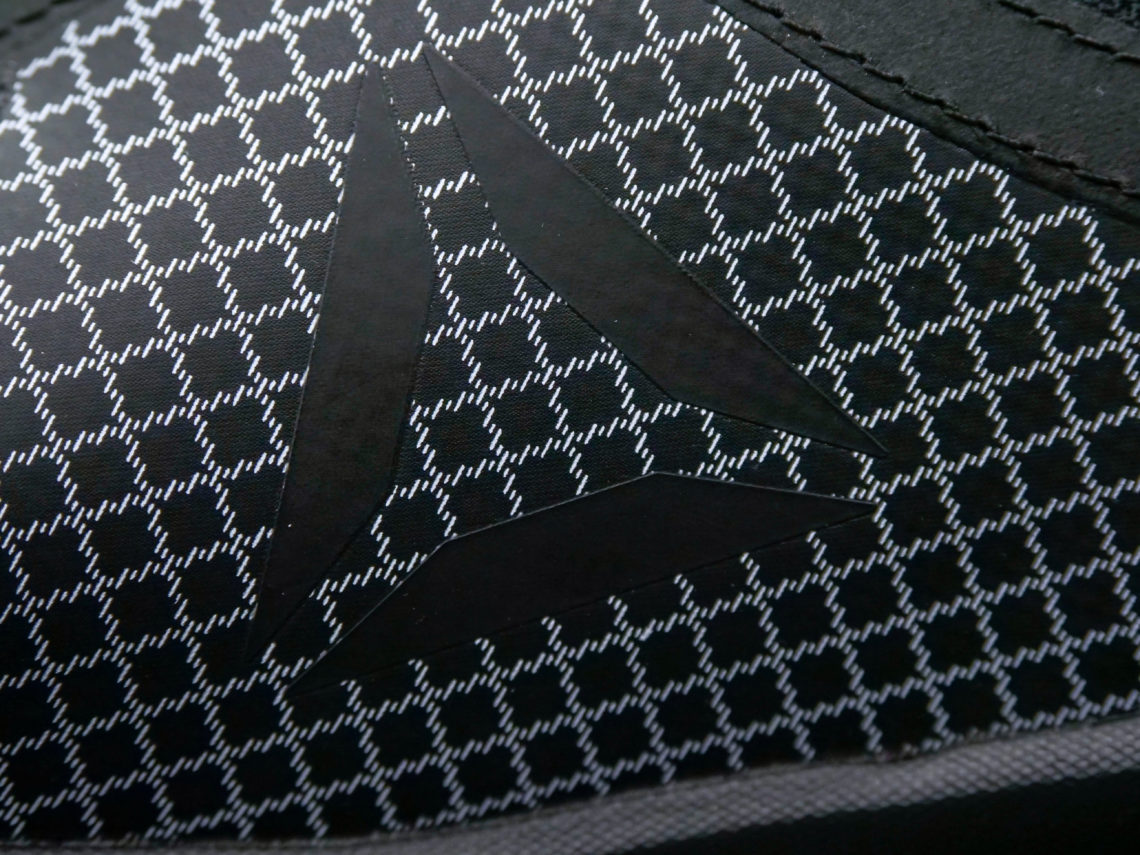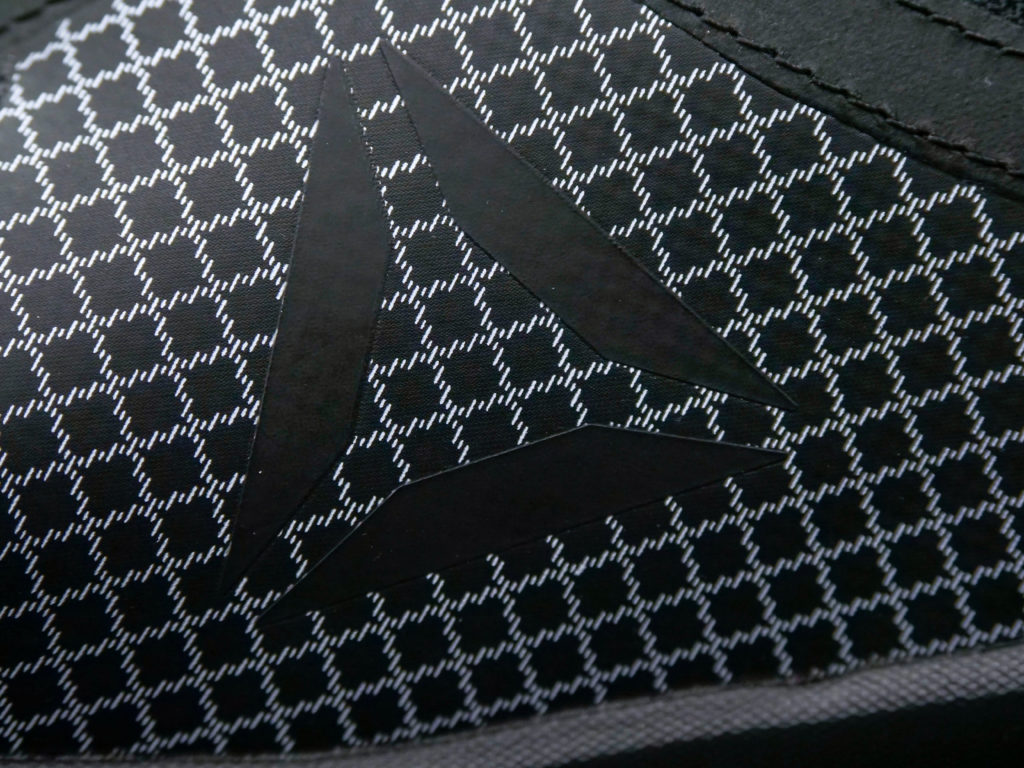 First, I think this shoe's outer construction is well-made and the Dyneema fabric should fair pretty well against things like rope climbing. This material is designed with a slightly smoother texture, so I don't think there will be any worries of fraying on rope climbs. Second, the midsole and outsole both have a substantial amount of material, so there shouldn't be early lipping on the heel or toe.
Reebok Froning Price
For the new Reebok Froning you can expect to pay around $150.00 USD. Now, this model is more expensive than all of Reebok cross trainers, so by no means is it a cost efficient training shoe. Although, it does have the signature, limited edition feeling to it, so if you're a big fan of Froning, then I could see this shoe's price being okay in your eyes. The construction and performance were solid, so you'll be getting a solid shoe for the extra money.
Wrapping Up
The Reebok Froning was all around a solid shoe for both working out and wearing on a daily basis. If you're a fan of Froning and want a shoe that's been tested by him for over a year, then this will be a good for you.
Yes, the price is slightly higher, so it's definitely not a shoe for the cost efficient shopper, but it does try to complement the price tag with some well-thought out construction features. Not to mention, it offers the signature Froning branding.