Attention all weightlifters and lifting shoe lovers, the Reebok Legacy IIs are coming in hot!
Two days ago, Wit Fitness, the multi-brand and sport online retailer, silently shared a landing page for the Reebok Legacy II lifters. Other than a few landing pages hosting photos for the men's and women's models, there hasn't been a whole lot of extra information shared on them.
There is some light text at the bottom of the page describing the shoe and a place to sign up for exclusive news, but there is no in-depth construction explainer for the models. On the page the text reads, "Hit the platform in these men's lifting shoes. They have a textile upper for a breathable feel. The raised heel keeps you stable on the platform so you can set your new PR."
So, what can we do without more formal information about the shoe and timelines for its release? We can swoon over photos and make deductive reasoning about this model's construction based on the photos that have been shared.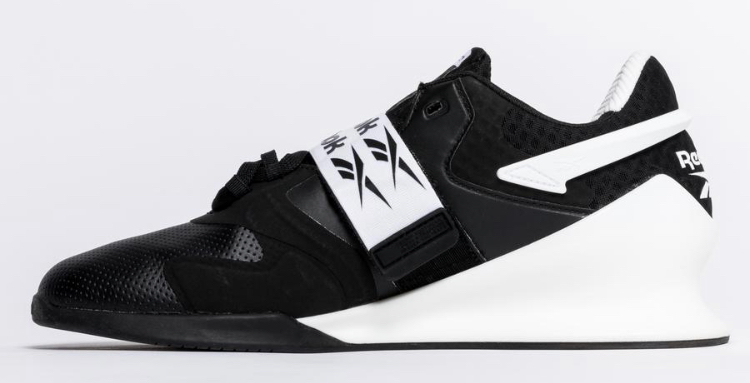 From what we can tell, the heel's construction looks somewhat similar to the Reebok Nano X, in that the lateral and medial TPU layer wraps up over the boot of shoe. There also appears to be an additional TPU strip that provides additional security towards the upper heel — I'd guess that's to prevent any form of heel slippage.
The outer construction looks like a mix of multiple materials including mesh, a light synthetic leather, and textile material, however, this is only based on what we can see in the photos.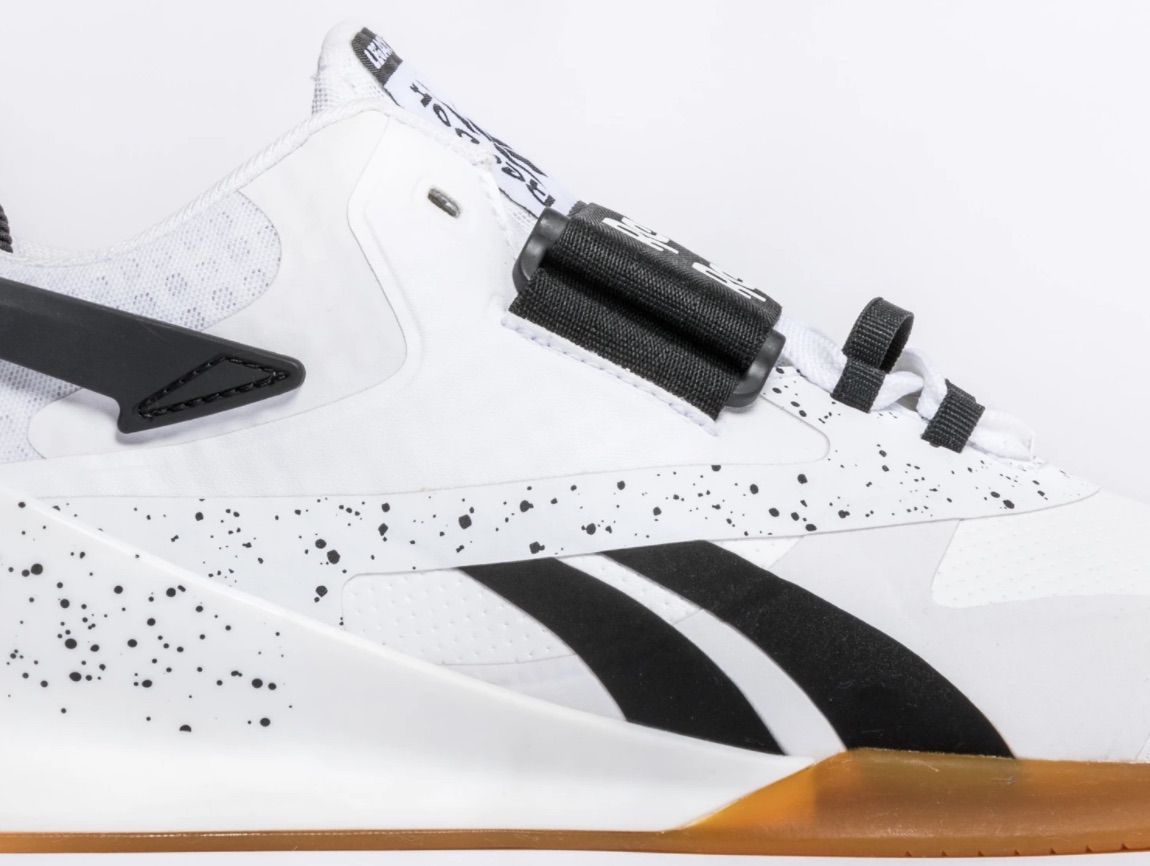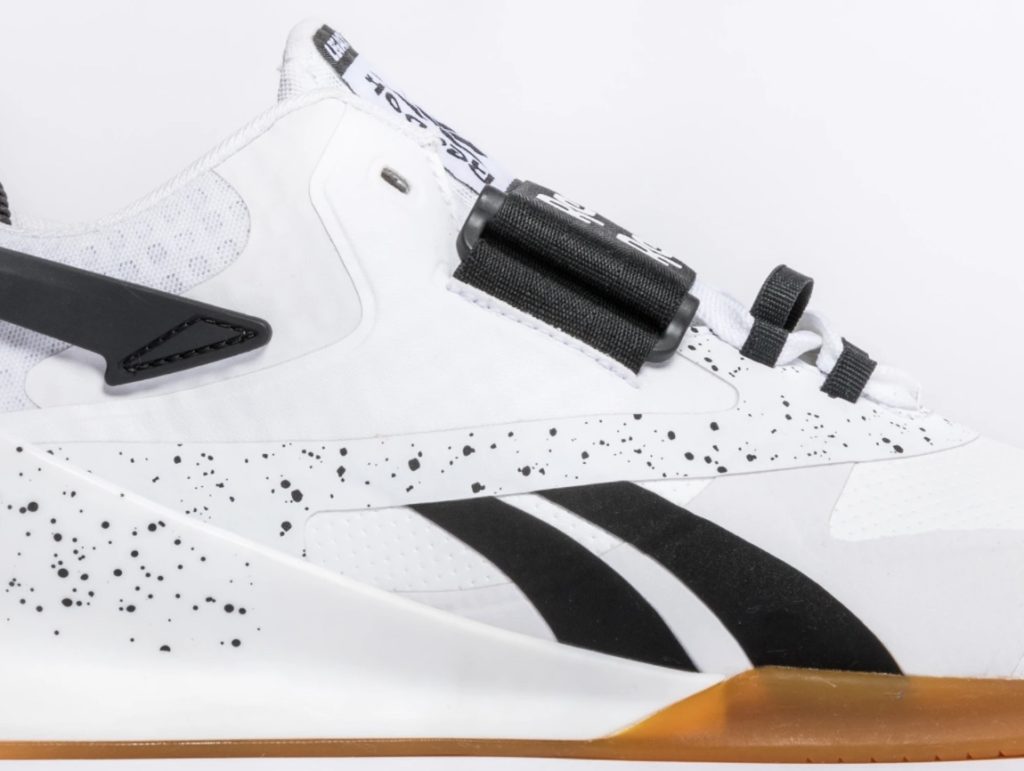 The branding appears to be keeping the old school theme that some of Reebok's latest trainers have been boasting, which in my opinion, looks sweet. No hate on the delta, but it's hard to be an old school look.
Possibly the biggest and most noticeable change is the removal of the double strap construction. The Reebok Legacy Lifter IIs have a single and thicker mid-foot strap that crosses the mid-foot. The construction looks to be nylon, but we'll have to wait to receive our pair for review before making that an official statement.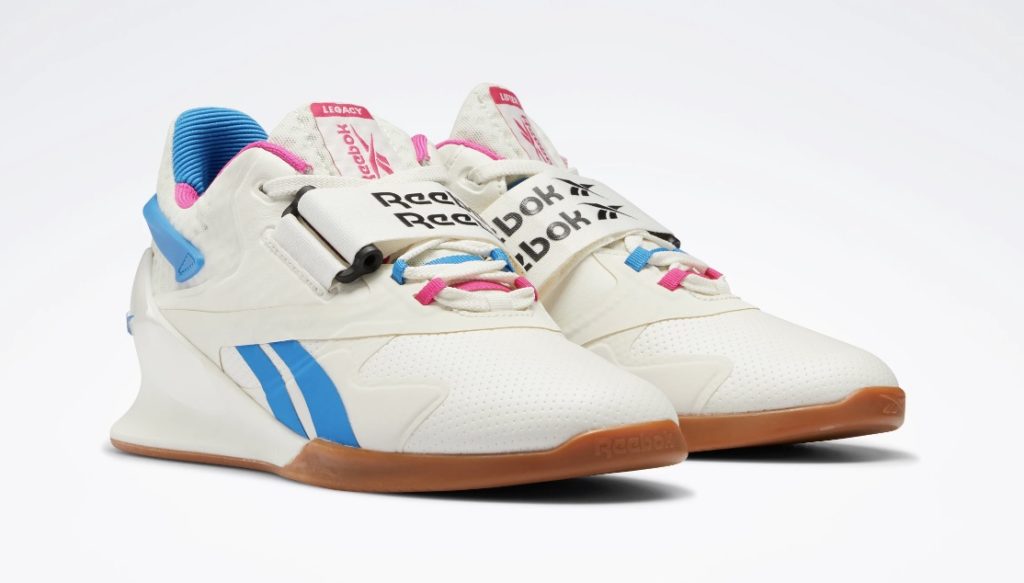 Factoring this change and the re-worked outer construction, I'm curious as to how much these shoes will weigh compared the Legacy Lifter and Legacy Lifter Flexweave models.
As of right now, we're still waiting on an official release date and when we receive work, we'll be sure to update this article accordingly. What are your thoughts on the latest model? Do you like the new look?
Feature image from wit-fitness.com.