On May 24, 2021, national
LGBTQ+
nonprofit
The OUT Foundation announced its partnership with fitness apparel and accessories company PUMA to release a new collection for Pride Month
(June 2021). Per their press release, the colorful collection will feature "rainbow detailing on PUMA performance graphic tees, a graphic tank, and crew socks. The PUMA x OUT apparel and accessories." The collection was officially made available on June 5.
Additionally, a co-branded, all-new FUSE —
PUMA's cross-training shoe
— will be released "later this summer" as part of the collection. They will have an "all-over black design with multi-color chrome and rainbow accents."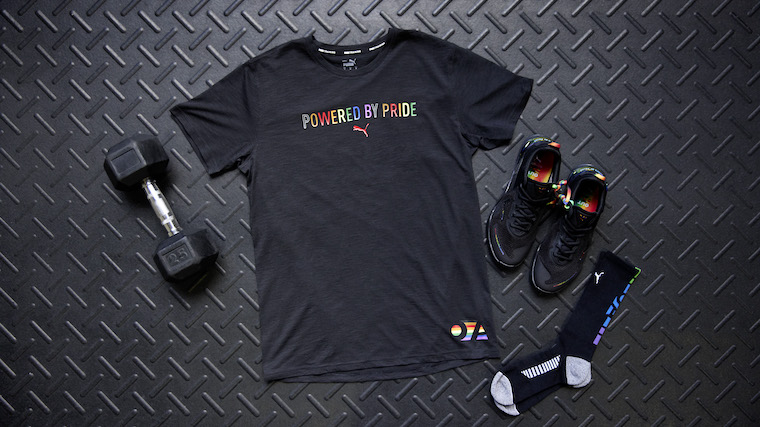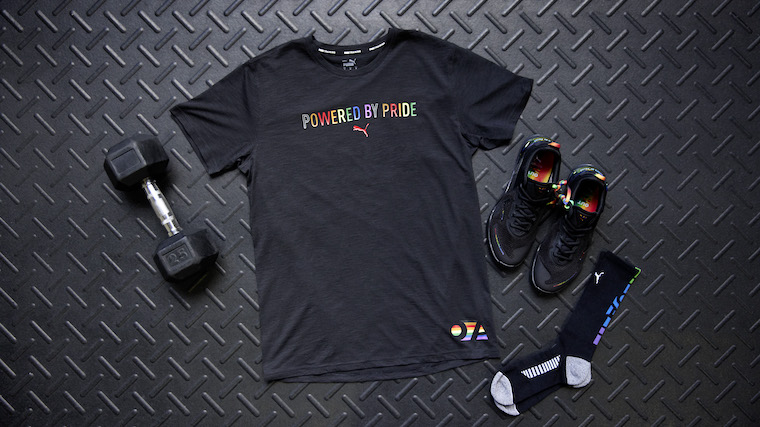 [Related: The OUT Foundation and Garnier Announce Year-Long Partnership]
Pride Month
Each year, Pride Month takes place in June to honor the Stonewall riots in Manhattan, NY, from June 28 through July 3, 1969. These were a series of spontaneous demonstrations in response to a police raid of the Stonewall Inn, a gay bar in the Greenwich Village, that became violent. The uprising is considered one of the important events that contributed to the Gay Liberation Movement — a social and political movement that encouraged those in the community to counter the shame that society placed on them with pride.
Every year during June, pride events are held worldwide to recognize the positive impact the LGBTQ+ community has had globally.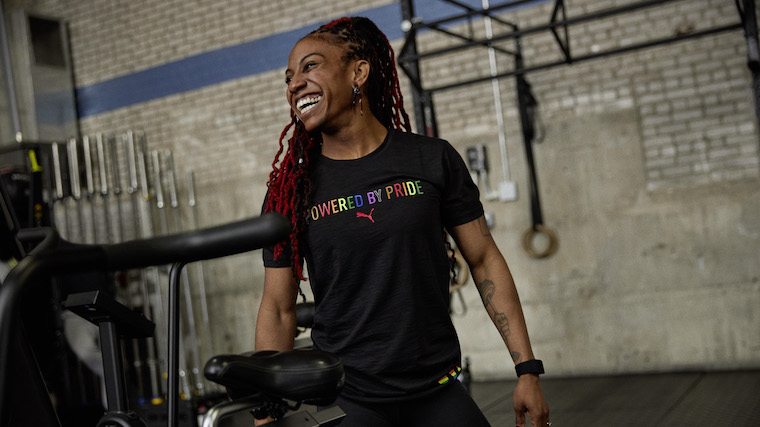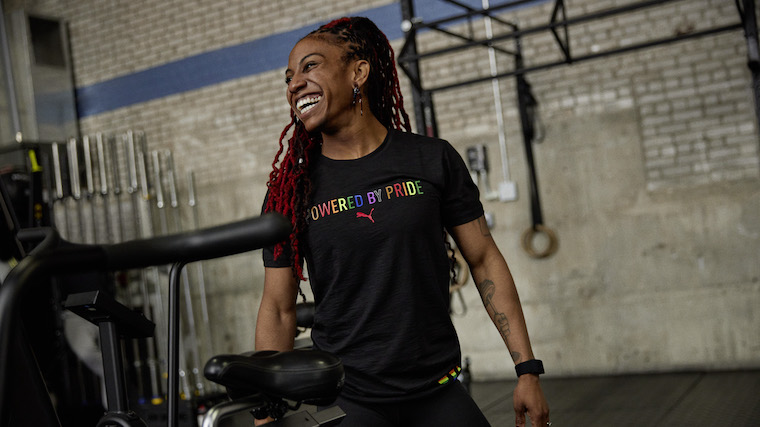 [Related: The Importance of LGBTQ+ Visibility in Professional Strength Sports]
The OUT Foundation & PUMA
Founded by Will Lanier, The OUT Foundation's — formerly OUTWOD — programs for the LGBTQ+ community include OUTAthletics, OUTAthlete, and OUTHealth:
OUTAthletics — an initiative that brings LGBTQ+ athletes and allies together to train in safe and inclusive fitness environments.
OUTAthlete — a program for LGBTQ+ young adults that facilitates year-long gym memberships with local CrossFit affiliates.
OUTHealth — a program that provides health services to the LGBTQ+ community through various initiatives.
In addition to their headquarters in New York City, The OUT Foundation currently has chapters in:
Portland, MA
New Orleans, LA
South Florida
Bay Area, CA
Chicago, IL
The OUT Foundation and PUMA apparel collection are available on PUMA.com and in the PUMA NYC Flagship store on Fifth Avenue. Further updates about the new Pride-inspired FUSE cross trainer's release date will be shared on PUMA.com. Per the press release:
"The PUMA x OUT collection is Powered by Pride. It doesn't just serve looks — it speaks up — and does it proudly."
Featured image: The OUT Foundation