World's Ultimate Strongman and CoreSports have been taking on various challenges in recent years. They have put on elite level strongman and strongwoman events since 2018, with the most recent being Strength Island. They have segued into different avenues of entertainment thanks to their efforts with their "Feats of Strength" series in 2020 and their upcoming boxing event headlined by Eddie Hall versus Hafthor Björnsson in September 2021. Now, they're entering the world of digital art.
On April 12, 2021, WUS and CoreSports announced in a press release that they are launching a series of 15 Non-Fungible Tokens (NFT's) featuring some of the elite strongmen in the world. WUS would be the first major strength sports organization to release such a collection.
View this post on Instagram
[Related: CrossFit Games Veterans Josh Bridges Vs. Jacob Heppner Boxing Match Announced]
"A true milestone for the sport, World's Ultimate Strongman will be releasing the limited-edition first prints of the cards, further proving the pioneering and forward-thinking nature of both the much-loved sport and CoreSports, "the statement read. They also shared that one incentive for this development is to generate interest from a new audience.
"Bridging the gap between technology and the Strongman sport, the NFTs will appeal to a brand-new, younger audience, elevating the GCC-born World's Ultimate Strongman event globally. Just like baseball cards, these virtual cards will increase with value due to their limited availability and will be available to be swapped, sold, or traded."
To start, WUS's collection of NFTs, designed by Arslan Visuals, will feature all 15 competitors. Those names include:
Aivars Smaukstelis
Eypor Ingolfsson
Mohammad Ezatpour
Ramin Farajnejad
Bobby Thompson
Rob Kearney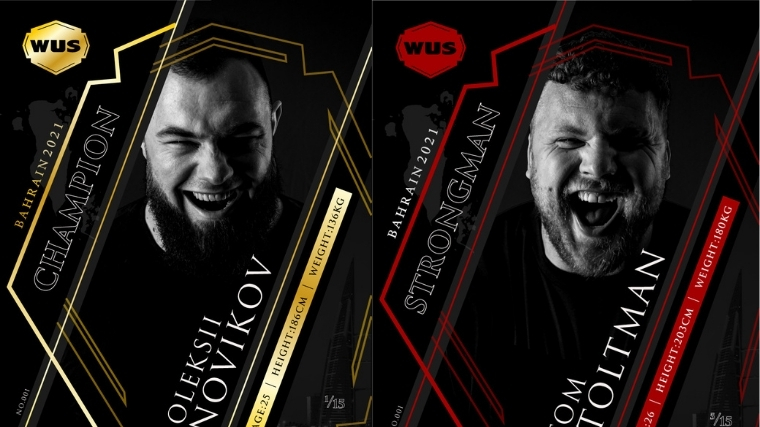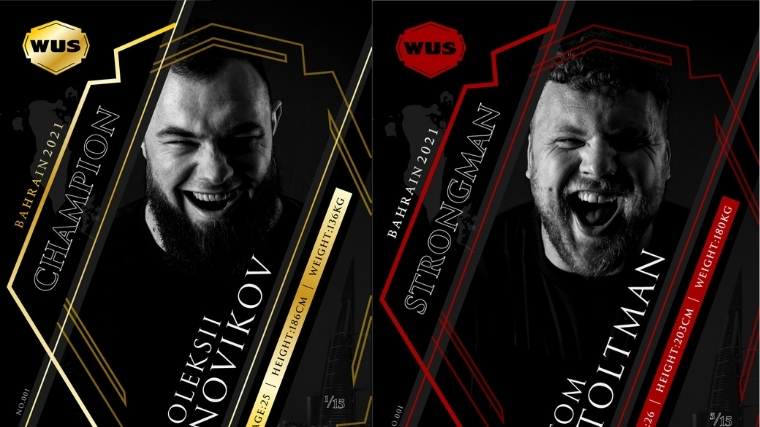 [Related: What You Need to Know About How to Increase Strength]
About NFTs
NFT stands for Non-Fungible Token, a digital asset that is part of the Ethereum (cryptocurrency) blockchain. The "non-fungible" in NFT means that the token is unique. If you trade one, you'll get something different in return.
NFTs can be music, drawings, even Tweets, but the hype right now revolves mainly around digital art. Digital art sold as an NFT can be copied and shared around, so what you're really buying isn't the drawing or trading card but its ownership (the artist still retains the rights). It's like a painting in the sense that anyone can get a copy, but there's only one original. Like most things, there are levels to the market. Some folks are hoping that NFTs will be the next phase of fine art collecting. Others trade NFTs like a 10-year old with Pokemon cards. Either way, it's another way for fans to support the bands, athletes, and digital creators they love.
This launch of WUS's and CoreSport's NFTs is no doubt another step toward mainstream appeal for the sport of Strongman. The cards will be available on the CoreSports' OpenSea website starting on April 14, 2021.
Featured Image: Photo by Ben Looi/Design by Arslan Visuals