In April of 2019, Veronika Kuchtova joined the Tokyo 2020 Organizing Committee of the Olympic and Paralympic Games as the Technical Operations Manager (TOM). She performed her first Tokyo 2020 Para powerlifting Test Event on Sep. 26-27, 2019 and has since worked on the preparation for the Games competition set for August 26-30, 2021. That included coordinating all implements required by World Para Powerlifting (WPPO) for the field of play, the warm-up areas, athlete weigh-in, and training facilities. She was also tasked with ensuring the creation of those spaces within the venue. Her hard work paid off with a promotion to Deputy Sport Manager in May 2021.
An event as large as the 2020 Tokyo Paralympic Games requires a tremendous amount of preparation and planning, especially considering the more difficult circumstances. COVID-19 is an ongoing issue in Japan. As of July 7, 2021, Japan has sustained nearly 15,000 COVID-19-related casualties and is still averaging over 1,000 new cases each week — a trend that is ticking up.
BarBend spoke with to Kuchtova about her new role, her creation of the Detailed Competition Activity Schedule (DCAS) — a minute-by-minute schedule of all training and competition days for the Games — and her expectations for the 2020 Tokyo Paralympic Games.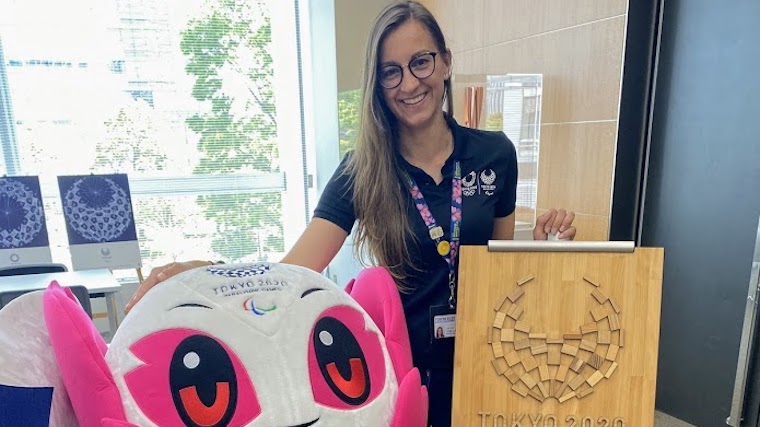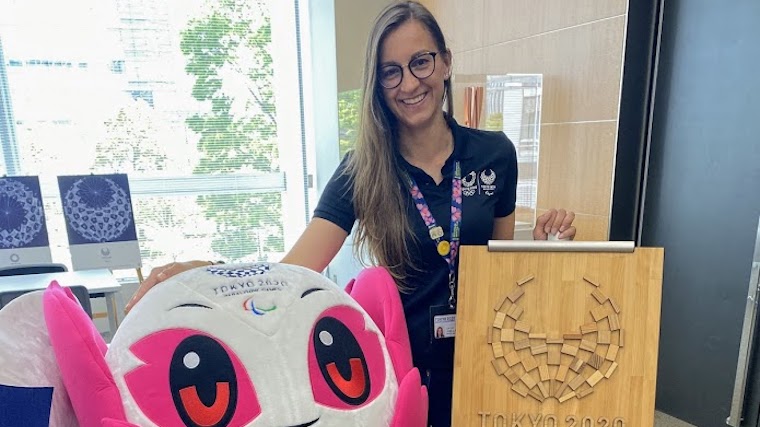 [Related: WPPO Partners With Kit Us Out to Donate Singlets and Tracksuits to Paralympic Games Athletes]
Day to Day as Deputy Sport Manager
According to Kuchtova, she is "quite new" to Para powerlifting, but she does have an extensive background in planning events for disabled youth. While at university, she double-majored in Special Education and English Teaching. After school, she joined the organizing committee for the 2016 IWAS (International Wheelchair & Amputee Sports) U23 World Games in Prague. Diving into the deep end, so to speak, of event organizing right after graduating meant Kuchtova learned many new skills, such as event management, Para sport, administration, and stress management, relatively fast.
She was inspired by the performances of young Para athletes and "fell in love with Para sport…and could not believe they never taught…anything about it at school.
I was…very disappointed with the little general awareness about Para sport.
After the whirlwind experience of the IWAS U23 World Games, Kuchtova knew she found her calling working in the coordination and promotion of Para sport. She and a colleague set out to re-establish the European Youth Games for the Disabled, also known as the Emil Open — the competition for Para athletes. There have been five editions of the contest since, with June 2020 marking the 10-year anniversary of the project. In 2018, she was invited to speak at the V4 Para Sport Conference by the Hungarian Paralympic Committee. She met the head of WPPO and eventually was offered her spot on the 2020 Tokyo Paralympic Games organizing team.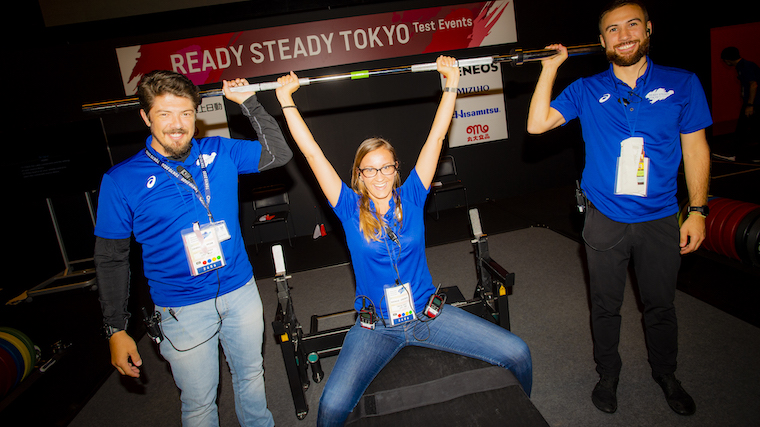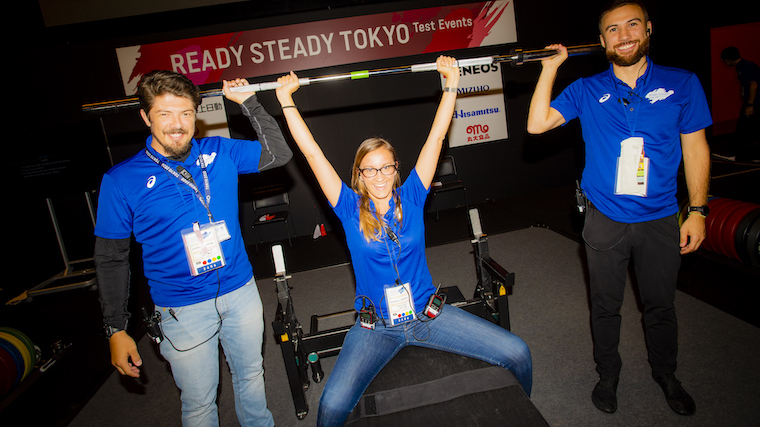 [Related: Meet Mary Hodge, USA Para Powerlifting's Strength Mastermind]
2020 Tokyo Paralympic Games Planning
The planning and preparation required for a global event the size of the Olympics are vast. Most of Kuchtova's daily tasks take athletes and coaches into account without directly interacting with them. Before their arrival to Japan and presence during the competition, Kuchtova's daily routine involves many emails and meetings regarding the event's "functional areas," including "signage, ceremonies, publication, anti-doping, presentation, broadcast," and more. These are all similar to the responsibilities she had as Technical Operations Manager, but now has the added responsibility of acting on behalf of Sport Manager Susumu Yoshida in an official capacity when needed. Susumu is also the President of the Japanese Para Powerlifting Federation (JPPF).
However, the planning process was upended when COVID-19 started to spread worldwide.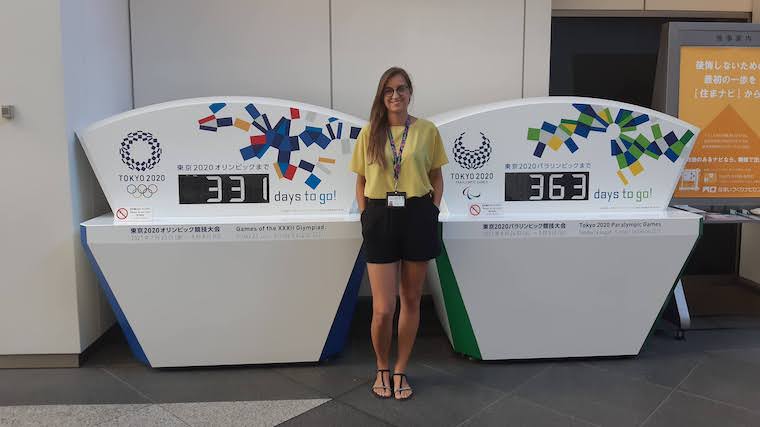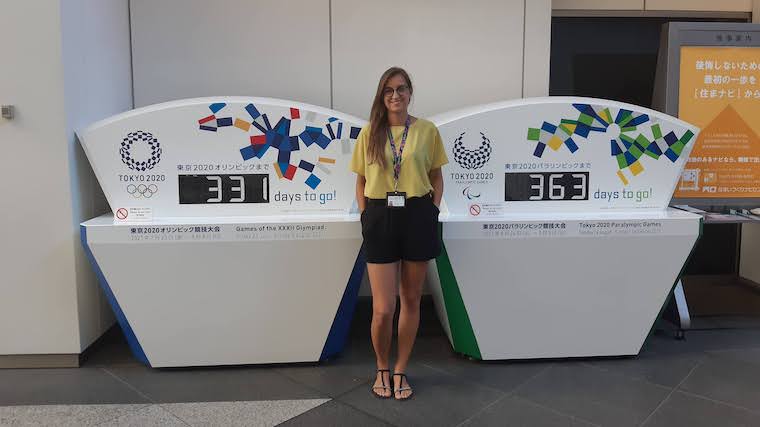 [Related: Paralympian Bruno Carra: From Brazilian Jiu-Jitsu To Para Powerlifting]
2020 Tokyo Paralympic Games Postponement
On top of navigating the ever-changing landscape of the COVID-19 pandemic and the Japanese government's response to it, Kuchtova had to overcome a language barrier. To her surprise, very few of the Games personnel speak English. She managed to find a groove with the Tokyo International Forum team, but then came the year-long postponement of the Games while the globe battled COVID-19.
[The postponement] brought two different kinds of challenges for all of us.
The first challenge was dealing with the uncertainty of the Games being postponed for the first time. The Olympic Games were canceled in 1916 due to World War I, and the 1940 and 1944 Olympic Games were canceled due to World War II — but they've never actually been postponed. That uncertainty was compounded by not being able to leave Japan to see friends and family due to quarantine measures.
We had been preparing for this amazing event and then [we] are not really sure if it is going to happen, yet, [we] have to keep going.
Planning for the postponed Games was a different venture entirely. Significant budget cuts and new COVID-19 countermeasures, which evolved as more data became available, added an element of unpredictability in the planning stages.
It was literally not possible for me to leave Japan for many months because there were no flights and…until September 2020, Japan was not allowing foreign residents of Japan to enter.
Receiving advice from WPPO following the success of five other international competitions completed during the pandemic, including the 2021 Tbilisi Para Powerlifting World Cup and 2021 Bangkok Para Powerlifting World Cup, proved invaluable "as the foundation" of the planning for Para powerlifting competition at the 2020 Paralympic Games.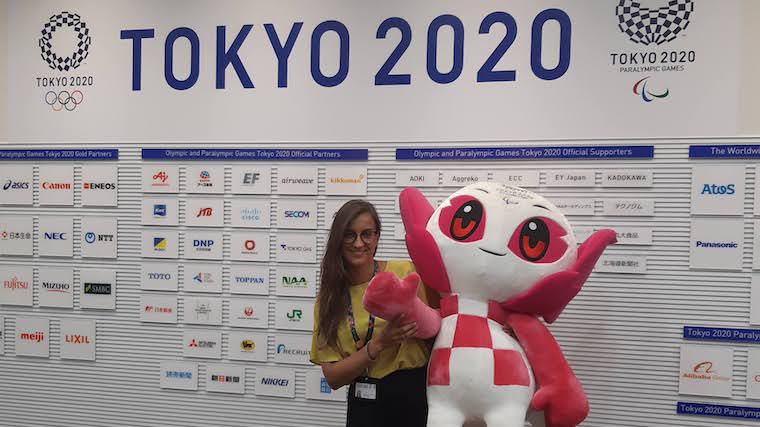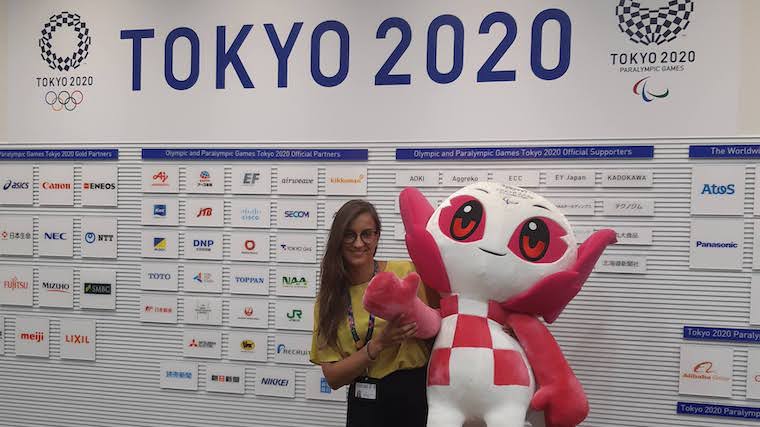 [Related: Para Powerlifter Ahmed Shafik — Army Veteran To Paralympian]
The Show Must Go On
Despite all of the unanticipated obstacles thrust in her path of planning the 2020 Tokyo Paralympic Games, Kuchtova "will be pleased…after the event, if everything [goes] well" with the work she's done and hopes "all athletes will…be proud to have taken part." She is proud of the fact that, barring a severe resurgence in COVID-19, the Paralympic athletes will have the opportunity to display all the hard work the athletes invested into their training and preparation on the world stage.
Editor's Note: BarBend is an official media provider for World Para Powerlifting. The two organizations maintain editorial independence unless otherwise noted on specific content projects.
Feature Image Courtesy of WPPO