For the time first time in Strongman Corporation history, there will be a sanctioned strongman competition for disabled athletes. This competition will take place at the 2017 Arnold Classic.
The 2017 Arnold Classic will be held March 2-5, in Columbus, Ohio. Official start time and location for the disabled athlete competition will be at 10 A.M. (EST), Sunday, March 5, 2017, at the Greater Columbus Convention Center.
The disabled competition will be split into two classes, which will be seated and standing. Events will be similar, but modified compared to a normal strongman competition. These events include the: Arm-over-arm sled pull, dumbbell press medley, atlas stones, and crucifix hold.
The entry fee for competition will be $63.00 and as of right now there isn't an entry deadline. Awards will come in the forms of trophies and prizes.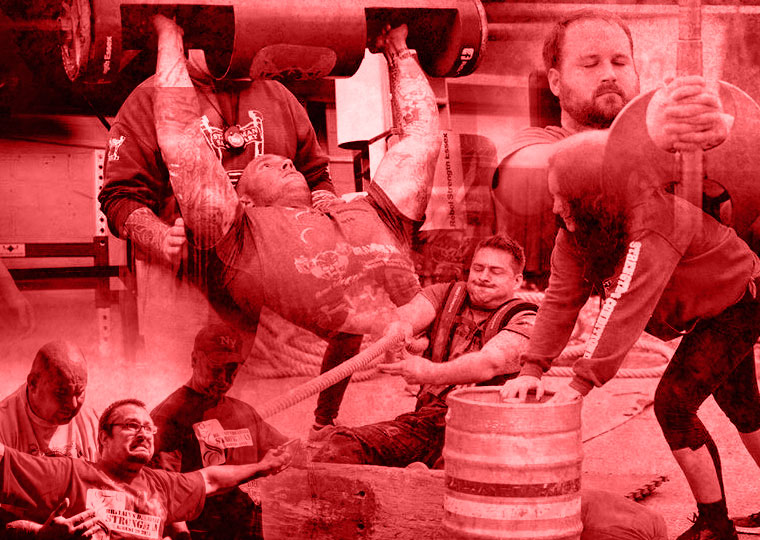 (Photo courtesy of Strongman Corporation)
The Strongman Disabled Athlete Program was founded by Arnar Jonsson and four-time World's Strongest Man, Magnus Ver Magnussen. Their initiative was to provide every type of athlete the chance to partake in the sport of Strongman.
Johnson, Magnussen, and Chris Vachio will promote the event. While Toby George the head of Strongman Corporation UK will run the event.
Michael Gill, Director of Digital Media Communication at Strongman Corporation, shared his thoughts on the event and strongman.
Strongman is the ultimate test of will and physical strength. It's amazing to be able to offer athletes of different backgrounds the stage to prove themselves to be the best in the world. I attended the contest in 2015 in Ohio on a smaller scale. It is appropriate that it showcased in Columbus at the world's largest gathering of strength athletes.
Strongman Corporation was founded in 2014. The corporation serves as an umbrella to bring together, promote, and support the sport of strongman as well as smaller strongman organizations.
The 2016 Arnold Classic brought out some of the biggest names in the sport of strongman. Some notable names were four-time World's Strongest man, Brian Shaw,  Icelandic strongman Hafthor Bjornsson, and four-time World's Strongest Man, Zydrunas Savickas.
The 2017 Arnold Classic plans to bring eight of the biggest names in the sport of strongman (including those above) to compete in the Pro Strongman World Series. With the newly added disabled athlete competition, we're looking at what may be one of the most exciting Arnold Classics ever for the sport.
Feature image courtesy of Strongman Corporation.