The first day of the 2023 CrossFit Games for Individual competition was Aug. 3, 2023. All 40 Individual men and 40 Individual women competed in the first of 12 scheduled events* scheduled for the competition. The first test, titled "Ride," consisted of the following:
*Note: Number of events subject to change.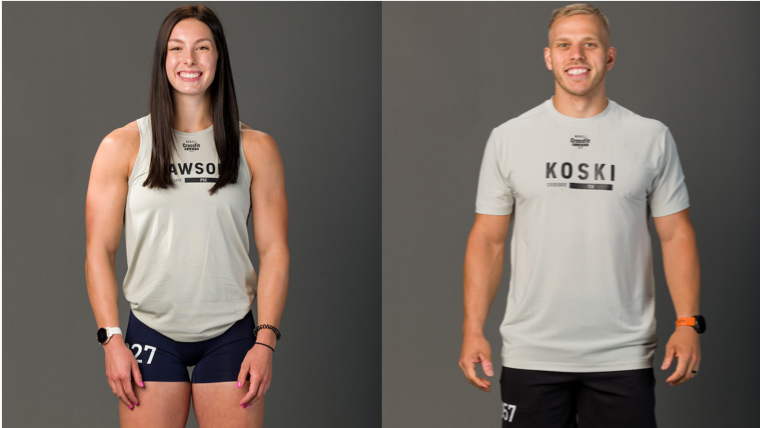 [Related: 2023 CrossFit Games Results and Leaderboard]
2023 CrossFit Games Event One Results — "Ride"
Complete as many laps as possible in 40 minutes on a Trek Bikes Marlin 8 mountain bike.
Athletes who complete lap six within 40 minutes will race for a final lap.
The task was a simple one that tested the athletes' awareness of how much they could exert themselves for the maximum number of laps within the 40-minute time cap. The bikes weighed 29.1 pounds with 29-inch tires and 12 speeds. Below are the results:
Individual Women
Emma Lawson
Emily Rolfe
Emma Tall
Katrin Davíðsdóttir
Alexis Raptis
Bethany Flores
Gabriel Migała
Jamie Simmonds
Laura Horvath
Karin Freyová
Annie Thorisdottir
Paige Semenza
Paige Powers
Olivia Kerstetter
Caroline Stanley
Emma McQuaid
Alex Gazan
Ellie Turner
Seher Kaya
Danielle Brandon
Ella Wunger
Feeroozeh Saghafi
Rebecka Vitesson
Matilde Garnes
Elisa Fuliano
Kelly Baker
Amanda Barnhart
Baylee Rayl
Shelby Neal
Abigail Domit
Manon Angonese
Christine Kolenbrander
Alexia Williams
Michelle Basnett
Emily de Rooy
Victoria Campos
Sydney Wells
Shahad Budebs
Emma Cary
[Related: 2023 CrossFit Games Withdrawals]
Individual Men
Jonne Koski
Jeffrey Adler
Jay Crouch
Roman Khrennikov
Björgvin Karl Gudmundsson
Jelle Hoste
Moritz Fiebig
Dallie Pepper
James Sprague
Brent Fikowski
Spencer Panchik
Michal Wesolowski
Fabian Beneito
Kalyan Souza
Bayley Martin
Cole Sager
Chandler Smith
Alex Vigneault
Samuel Cournoyer
Uldis Upenieks
Samuel Kwant
Luke Parker
Colten Mertens
Will Moorad
Any Haynes
Noah Ohlsen
Patrick Vellner
David Shorunke
Justin Medeiros
Bronislaw Olenkowicz
Nick Mathew
Henrik Haapalainen
Jayson Hopper
Cole Greashaber
Lazar Đukić
Arthur Semenov
Kaique Cerveny
Jack Farlow
Jake Douglas
[Related: 2023 CrossFit Games Day Two Results]
Individual Women — "Ride" Recap
Heat one for the women was the Emma Lawson show. By lap three, Lawson commanded the lead and built on it for more than 30 minutes. At the 40-minute mark, only 11 athletes made it past the gate from the cutoff.
Emily Rolfe was well ahead of the larger pack trying to catch Lawson, but it was Lawson's event to lose in the first 40 minutes. However, Emma Tall overtook Rolfe in the final lap of the race but couldn't hold it. Rolfe scored second, and Tall claimed bronze.
Lawson's 100 points for winning the opening test is also the first Games test win of her Games career.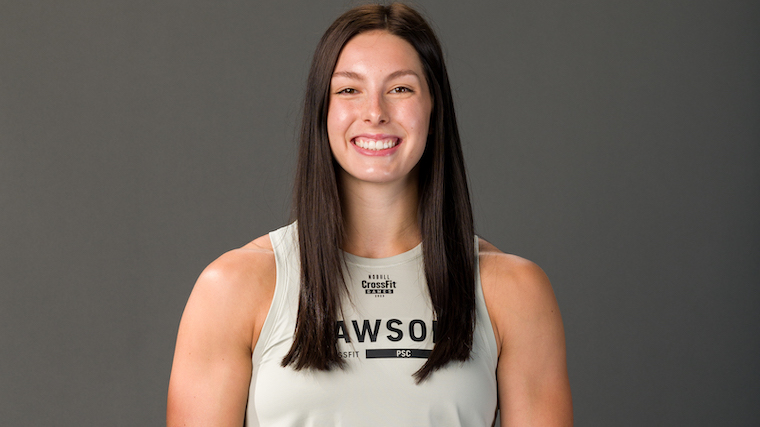 [Related: 2023 CrossFit Games Day One Results]
Individual Men — "Ride" Recap
Jonne Koski pulled out to an initial lead out of the gate, as long-form endurance events that typically open the Games are consistently his forte. Three of Koski's career event wins are Games openers.
By the four-minute mark, Fabien Beneito, Jeffrey Adler, and Koski were traded the lead around as the leading trio. A minute later and Koski and Adler broke away as the leading pair. They held that lead while third place traded hands countless times from Martin to Khrennikov to Gudmundsson to Medeiros to others.
By 9:30, Khrennikov took the overall lead after nearly wiping out on one of the course's 22 turns. The top five by 11:30, led by Khrennikov, featured Koski, Adler, Gudmundsson, and Jay Crouch. They all traded the lead to maintain a manageable pace and separate themselves from the rest of the field through to the 40-minute cap.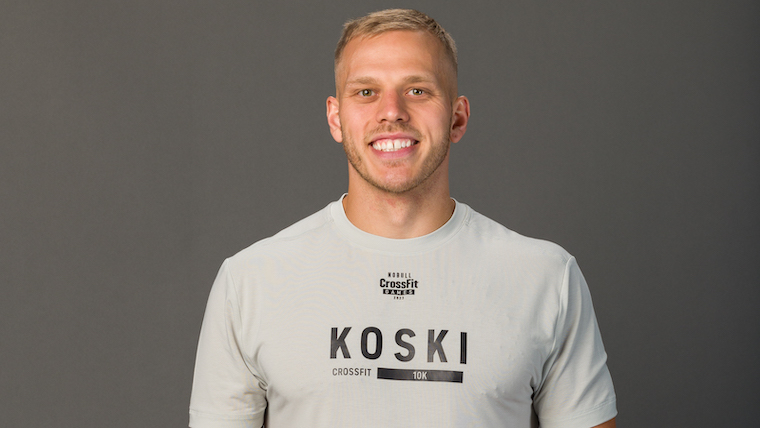 In the final lap, Koski and Adler broke away in a fight for first place. With 40 seconds to the 40-minute mark, Koski finally made known how strategically well-executed his race was from the start. Koski pulled away from the pack and left no doubt with a minute to go that this was his event.
On To Events Two and Three
The second event of the 2023 Games for Individuals is titled "Pig Chipper" comprised of chest-to-bar pull-ups, toes-to-bars, and wall-ball shots. Event three, titled "Inverted Medley," will test athletes' gymnastics prowess with handstand walks and handstand push-ups. We'll see if Koski maintains his momentum for the rest of the Individual's opening day.
Featured Image: William Johnson (@barbellstories on Instagram)