After the first two events for the Individuals, Alexis Raptis stood atop the leaderboard for the women with Horvath right on her heels. Roman Khrennikov wore the leader's jersey for the men entering the third event, with Fiebig behind him by 21 points on the overall leaderboard.
Below are the results for event three "Inverted Medley":
2023 CrossFit Games Event Three — Inverted Medley
For time:
30-foot unbroken handstand walk over the ramp
Eight free-standing handstand push-ups
Unbroken obstacle steps to a 180° pirouette
16 pullovers
Unbroken obstacle steps to a 360° pirouette
Eight free-standing handstand push-ups
30-foot unbroken handstand walk over the ramp
[Related: The CrossFit Games Will Not Return To Madison, WI, in 2024]
Individual Women Results
Danielle Brandon — 3:12.75 seconds
Elisa Fuliano — 3:46.89 seconds
Paige Powers — 3:56.62
Shelby Neal — 3:57.57
Alexis Raptis — 4:13.51
Katrin Davíðsdóttir — 4:17.56
Emily Rolfe — 4:23.30
Sydney Wells — 4:33.67
Baylee Rayl — 4:45.39
Matilde Garnes — 4:51.37
Christine Kolenbrander — 4:53.16
Annie Thorisdottir — 4:55.94
Emma Lawson — 5:16.28
Arielle Loewen — 5:22.78
Amanda Barnhart — 5:31.74
Bethany Flores — 6:16.20
Emma Cary — 6:17.68
Jamie Simmonds — CAP
Alex Gazan — CAP
Laura Horvath — CAP + Two (T-20th)
Gabriela Migała — CAP + Two (T-20th)
Michelle Basnett — CAP + Two
Emily de Rooy — CAP + Two
Manon Angonese — CAP + Three
Karin Freyová — CAP + Five (T-25th)
Emma Tall — CAP + Five (T-25th)
Shahad Budebs — CAP + Five (T-27th)
Rebecka Vitesson — CAP + Five
Seher Kaya — CAP + Five
Abigail Domit — CAP + Nine
Victoria Campos — CAP + Nine
Paige Semenza — CAP + Nine
Feeroozeh Saghafi — CAP + 10
Alexia Williams — CAP + 10
Caroline Stanley — CAP + 10
Olivia Kerstetter — CAP + 10
Emma McQuaid — CAP + 16
Kelly Baker — CAP + 31 (T-38th)
Ellie Turner — CAP + 31 (T-38th)
Ella Wunger — CAP + 33
[Related: 2023 CrossFit Games Day One Results]
Individual Men Results
Cole Greashaber — 3:47.89
Justin Medeiros — 4:03.63
Bayley Martin — 4:25.68
Jay Crouch — 4:27.72
Roman Khrennikov — 4:40.23
Patrick Vellner — 4;48.38
Chandler Smith — 4:50.28
Nick Mathew — 4:51.69
Samuel Cournoyer — 4:57.40
Henrik Haapalainen — 5:12.34
Jonne Koski — 5:13.49
Noah Ohlsen — 5:29.12
Spencer Panchik — 5:38.42
Colten Mertens — 5:41.72
Jeffrey Adler — 5:57.78
Kalyan Souza — 6:09.86
Dallin Pepper — 6:27.82
Uldis Upenieks — 6:27.98
Moritz Fiebig — 6:29.10
Luke Parker — 6:31.01
Jelle Hoste — 6:33.50
Lazar Đukić — 6:34.03
Brent Fikowski — CAP + One
James Sprague — CAP + One
Samuel Kwant — CAP + Two
Björgvin Karl Gudmundsson — CAP + Five
Arthur Semenov — CAP + Five
David Shorunke — CAP + Five
Ant Haynes — CAP + Five
Jack Farlow — CAP + Five
Fabian Beneito — CAP + Five
Alex Vigneault — CAP + Six
Will Moorad — CAP + Nine
Bronislaw Olenkowicz — CAP + Nine
Kaique Cerveny — CAP + Nine
Cole Sager — CAP + Nine
Jake Douglas — CAP + 10
Jayson Hopper — CAP + 11
Michal Wesolowski — CAP + 31
[Related: 2023 CrossFit Games Withdrawals]
Individual Women Recap — "Inverted Medley"
In heat one, Budebs got out to an early lead. She was the first to the pull-overs, followed by Baylee Rayl. Rayl went nearly unbroken on her pullovers and moved ahead by a handful of reps.
Basnett didn't let Rayl's lead grow too large, as Rayl took some recovery time following the pullovers. However, Rayl remained flawless through the heat to set the time to beat of 4:45.39.
Basnett and Budebs struggled through their last round of handstand push-ups and were capped, leaving Rayl as the only athlete to complete the course in heat one.
Heat two saw Neal, Wells, and Vitesson race through the opening stages and reach the stairs. Neal was the first to the pullovers, putting her gymnastics background on display.
Wells was second to the pullover bar and closed some distance between her and Neal when Neal dropped to chalk her hands. Flores crept toward the front of the pack as Neal and Wells moved back to the handstands.
Rolfe entered the fray coming off the pullovers, but it seemed to be Neal's heat to lose. Neal remained flawless through every round, with more than a minute to finish the last section on Rayl's leading time. She closed sub-four minutes.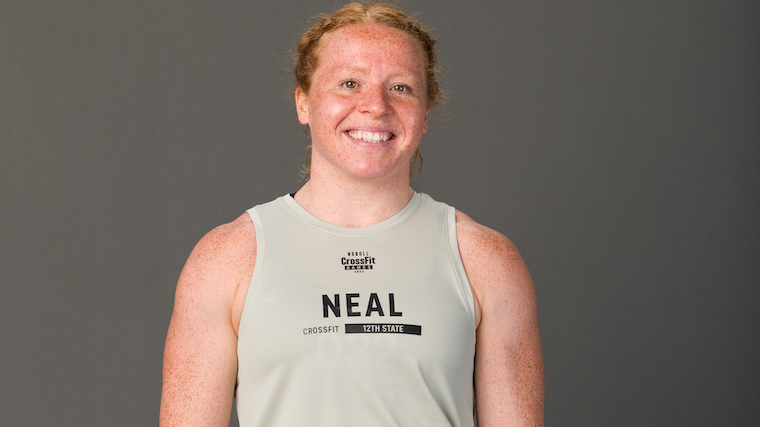 Heat three was a tight race out of the gate between Davidsdottir, Loewen, and Fuliano. The latter wasted no time moving between sections — a smart choice, as Loewen failed a round and had to restart.
Fuliano was the first to the pullovers. Davidsdottir did not rush to the pullovers and stayed her pace. Loewen turned the jets on to make up for the lost time on her missed rep in the handstand walk.
Fuliano held a two-rep lead returning to the handstand walks, cleared the pirouette, and went straight into the handstand push-ups. Loewen kept up with Fuliano, recognizing that Fuliano was likely setting the pace to beat.
Davíðsdóttir moved through the back half unbroken, overtaking Loewen, who suffered a costly slip. In the final stretch, Davíðsdóttir's flawless run came to an end, allowing Fuliano to take the heat win and set the new time to beat.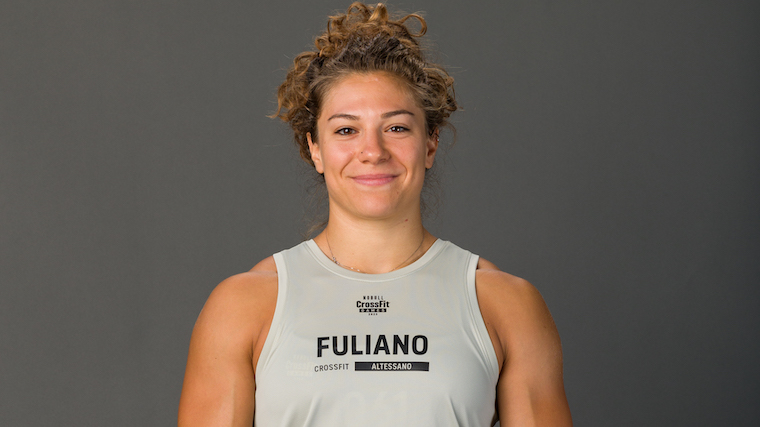 The final heat for the women saw Brandon shoot out of the gate, going unbroken all the way to the stairs. She came off her hands before going over the steps, but wasted no time getting to the pullovers.
The Brandon show continued as she never let up through the pullovers and was on the back half has nearly half the field worked to get to the pullovers.
Brandon took a fall on the first round of handstand push-ups on the back half due to her pace. She recovered well and continued her speedy performance.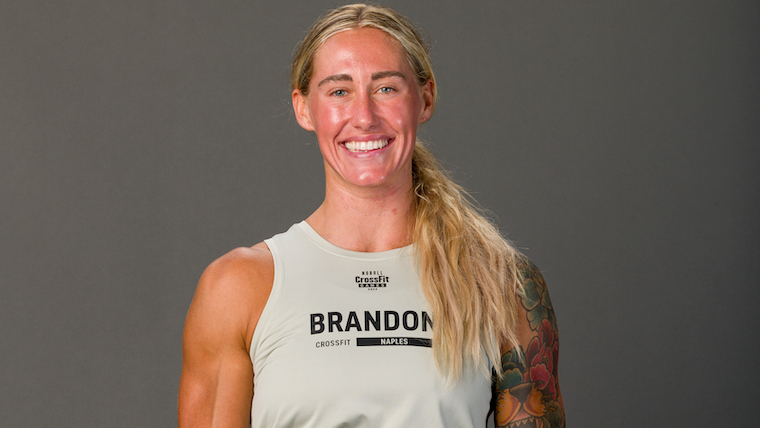 There was no doubt that this was Brandon's event from the moment her heat began. She closed in just over three minutes.
Individual Men Recap — "Inverted Medley"
The opening heat for the men was led by Spencer Panchik, who moved through all but one section before the stairs unbroken. Olenkowicz stayed the pace that Panchik set and overtook the lead after a stumble by Panchik.
Olenkowicz and Panchik hit the pullovers in adjacent lanes together. They were both upper-body dominant on the pullovers that threatened to fatigue them on the back half of the course.
The same pair moved back to the steps simultaneously but took a significant amount of time to restart their second halves. Panchik failed his pirouette twice but had enough of a buffer from the rest of the pack to maintain the lead, except for Souza, who joined Panchik out front.
Panchik closed the heat win in a time of 5:38.42. While unlikely to hold for the event win, he was only one of two athletes to finish in the heat.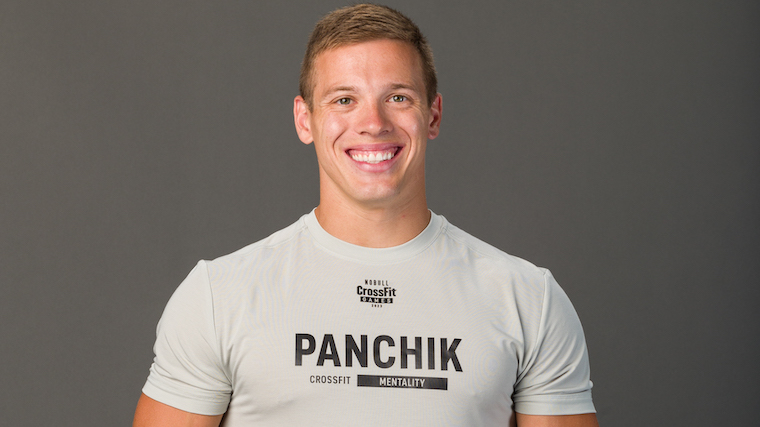 Nick Mathew moved through the first two rounds of handstand push-ups unbroken to start heat two. He nearly went unbroken up the stairs as well but missed. He recovered quickly and was first to the pullovers.
Mathew's lead was a lot to overcome but Martin was up to the task. Mathew and Martin both finished their pullovers together. Mathew missed two attempts on his second round of stairs before Martin began the second half of his run.
Martin cleared the first four handstand push-ups on the back half alone and took some recovery time. Mathew continued to miss his second stairs, leaving the way for Smith to move into second place.
Martin closed the heat first. Smith and Mathew raced for second, with Smith finishing just over a second faster.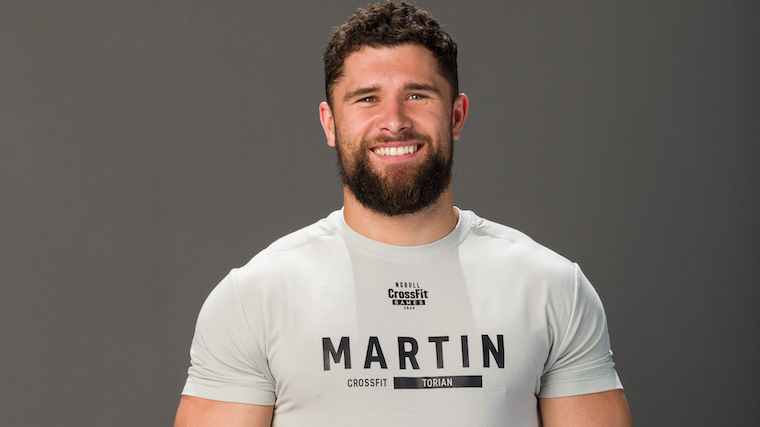 Heat three was Greashaber's show through the first stages to the pullovers. Crouch and Koski were within range of Greashaber, who was quick to start his second half with a clean pirouette.
Greashaber's back half was nearly flawless. He was the first male athlete to convert the course in sub-four minutes.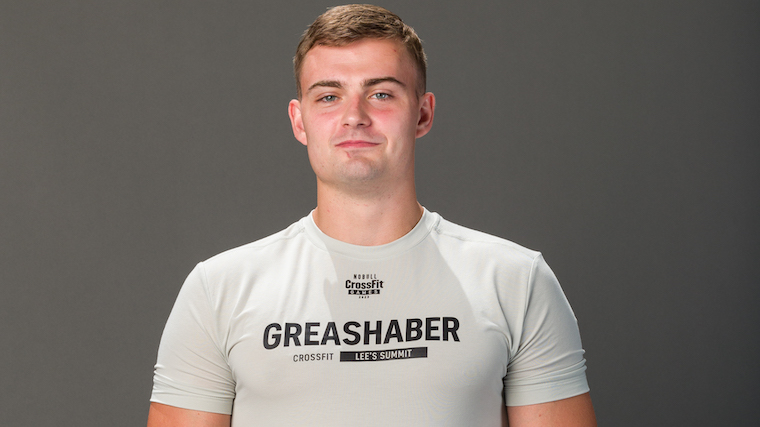 The final heat of the day for the men knew the time to beat was sub-four minutes. Vellner, Pepper, Dukic, and Fikowski were out front initially, but Hopper surpassed them via his first unbroken stretch.
Khrennikov maneuvered over the stairs to reach the pullovers first. Medeiros went unbroken through the pullovers — the only athlete in the entire competition to do so — mounting his comeback on the leaderboard.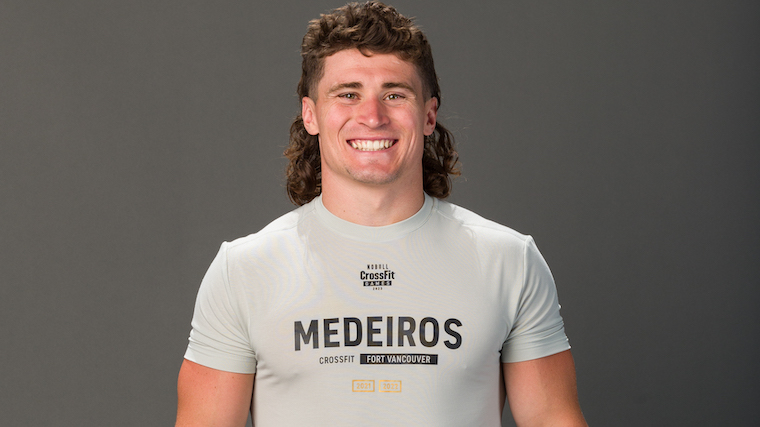 Ohlsen and Khrennikov tried to catch up to Medeiros, who dramatically resisted gravity trying to pull him down. While the winning time came and went, Medieros still posted a finish that kept his Games alive.
Onto Day Four
Day four of the Games represents the second day of competition for the Individual athletes. At the time of this article's publication, there are two events scheduled: The Alpaca Redux and Ski-Bag.
Featured image courtesy of CrossFit LLC