There aren't many celebrities as obsessed with CrossFit as Max Greenfield.
The 36-year-old actor, who has earned Emmy and Golden Globe nominations for playing the uptight fitness nut Schmidt on Fox's New Girl, made an appearance on Late Night with Seth Meyers to promote his new movie Glass Castle.
Having just returned from this weekend's Reebok CrossFit Games in Madison, Wisconsin, the actor was clearly still on a high from watching the sport's most elite athletes compete for the titles of Fittest Man and Woman on Earth,™ and Meyers decided to poke a little fun at him.
They spend several full minutes discussing CrossFit (when has this ever happened on a late night talk show!?) so there's a lot to unpack here, but here are some of our favorite quotes.
Meyers: Do you do CrossFit?
Greenfield: I do, yeah.
SM: But you did not go to compete, you just went to watch.
MG: Watch people work out, man!
SM: That's really it! See now, that's interesting you framed it that way because that's how I would have framed it, and that's why I wouldn't have gone.
But look, I don't want to disparage the hard work that CrossFit people do, there are a lot of sports that I watch that I'm sure other people wouldn't watch, but this is sort of the gist of what you were watching?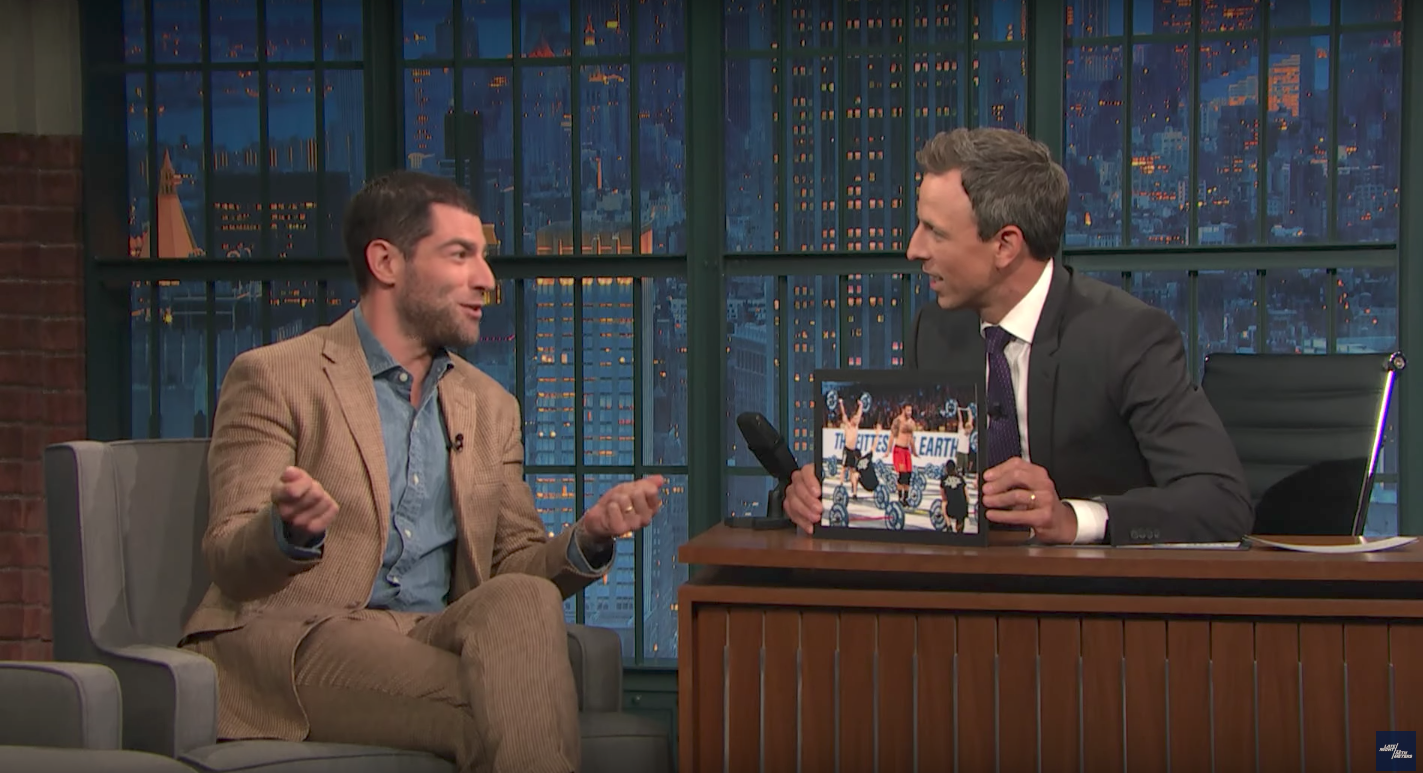 Image via Late Night with Seth Meyers on YouTube.
Meyers then proceeds to hold up pictures of Alethea Boon pulling a sled, Mat Fraser doing double unders, and Tia-Clair Toomey finishing a snatch. Greenfield gushes about their performances and likens third place finisher Ricky Garard to Mad Max.
"Here's the thing," says an incredulous Meyers. "When I'm in the gym, every now and then I'll be doing something and there'll be like a dude, like a creep just staring at other people working out, that's what you did for a weekend."
"No, no, no, no, no. It's sports."
"It's not a sport. You watch people exercise. You're a weirdo at the gym. You're a weirdo at the gym."
[Check out how Max Greenfield's Open Score compared against other celebrity CrossFit athletes!]
Meyers is clearly just having some fun, and remember, he did emphasize that he respects the hard work that CrossFit athletes do. Honestly, we were a little surprised that he doesn't do CrossFit himself, since the last time the sport was mentioned on the show it was when Meyers took Jon Snow to a dinner party, where they say they met each other at their local box.
Snow: The high-intensity interval training keeps me in shape for fighting Wildlings, while the increased muscle mass helps me defend the Seven Kingdoms against 55-foot giants.

Meyers: And I just wanna look good for TV.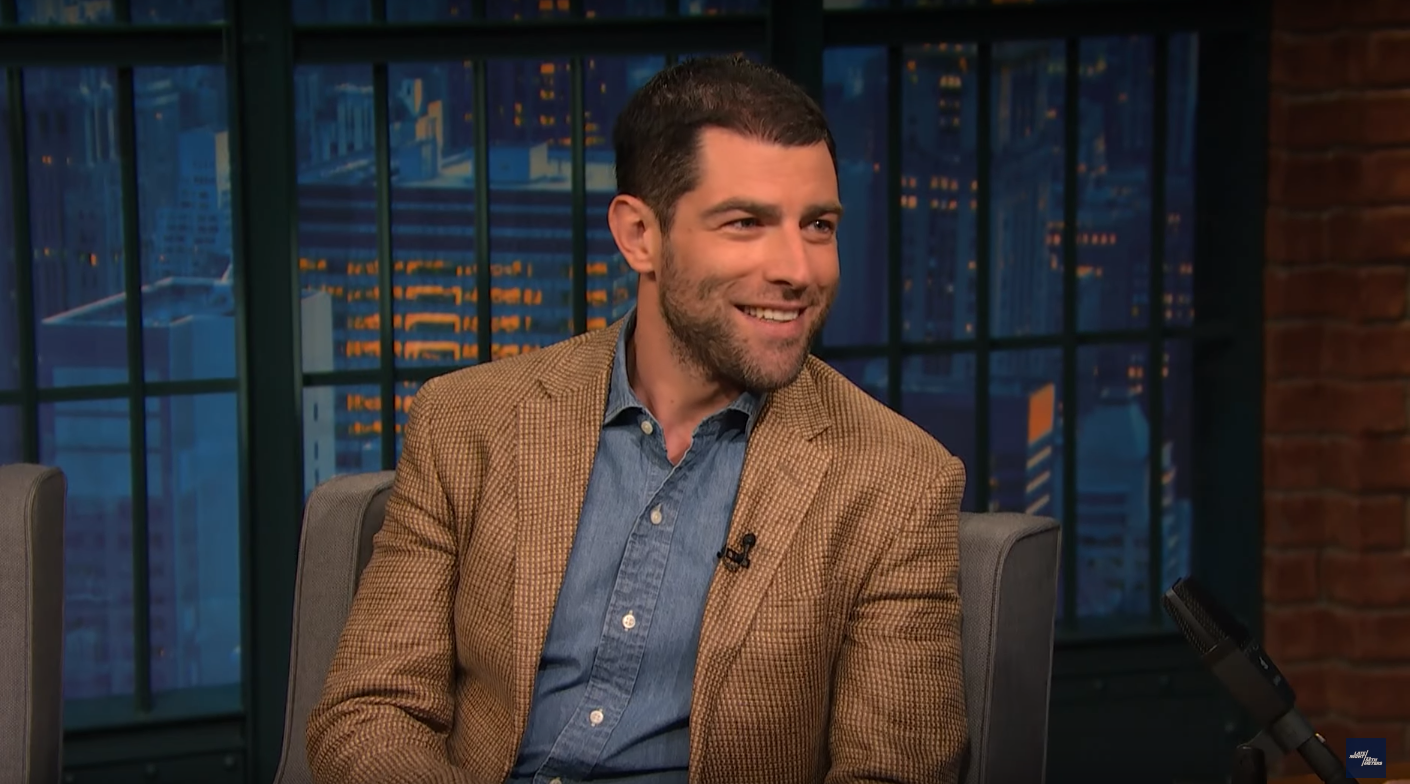 Image via Late Night with Seth Meyers on YouTube.
In all seriousness, it's pretty wild that such a popular talk show spent so long discussing the pros and cons of CrossFit. While the video's description describes it as an "obscure sport," it looks like it's become pretty darn mainstream.
Featured image via Late Night with Seth Meyers on YouTube.