On September 9th, The CrossFit Games site announced two Games athletes from 2016 and one from 2015 have been sanctioned for violating CrossFit's drug-testing policy.
The 2016 athletes are Scott Jones — who originally finished in 4rd place in the Masters Men's 45-49 Division — and Penny Kemp, who competed on the team from CrossFit Melbourne (they finished in 33rd overall).
Jones tested positive for anastrozole, an anti-estrogen agent, and received a two-year suspension from CrossFit-sanctioned events beginning on August 15th. His podium finish from the Games will be wiped, and 4th place finisher Robert Davis will move up to 3rd.
Kemp tested positive for clomiphene, another anti-estrogen agent often used to treat infertility. Kemp received a one-year suspension beginning on August 16th, and her team's results will be removed from the 2016 leaderboard.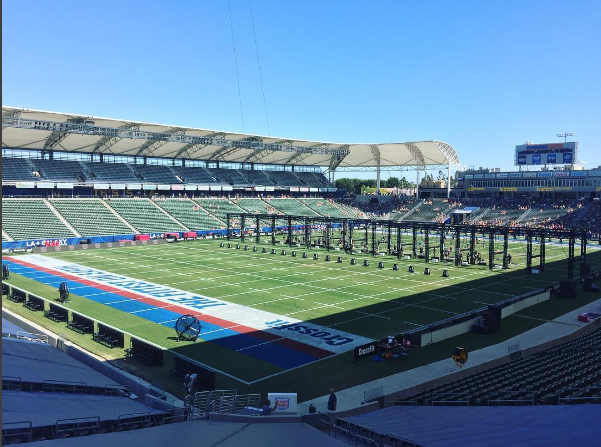 The 2015 athlete is Steve Marino, second place finisher in that year's Masters Men's 55-59 Division.
According to the release on the Games site, Marino "has been disqualified from this competition and penalized with a two-year ban for providing a sample that indicated he used an anabolic agent." It's not known which anabolic agent Marino tested positive for.
As a result of Marino's suspension, 2015 third place finisher Mike Heikens will move into second place and fourth place finisher will receive a podium spot.