The final day of the 2023 CrossFit Games was Aug. 6, 2023. The Individual athletes only knew one of the three remaining workouts. "Muscle-Up Logs" took place outdoors on the Rogue North Park and featured heavy sandbags loaded over logs combine with muscle-ups.
Roman Khrennikov remained in the lead for the Individual men, as was the case for the majority of the competition. However, Jeffrey Adler lopped 87 points off Khrennikov's lead to make for a spicier finish to crown the Fittest Man on Earth®.
Emma Lawson's consistency throughout the competition maintained her atop the leaderboard, 48 points ahead of Laura Horvath. Arielle Loewen was in the bronze position entering the final day. Below are the results for event 10:
2023 CrossFit Games Event 10 — "Muscle-Up Logs"
Five rounds for time:
Rounds one through four — Women: 100 pounds | Men: 150 pounds
Round five — Women: 125 pounds | Men: 200 pounds
[Related: 2023 CrossFit Games Results and Leaderboard]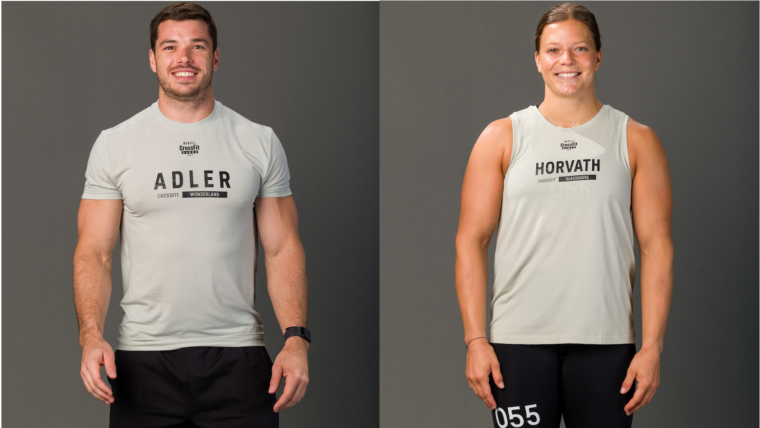 [Related: 2023 CrossFit Games Age Group Division Results — Fittest Teens and Masters Athletes]
Individual Men's Results — "Muscle-Up Logs"
Jeffrey Adler — 7:20.70
Jonne Koski — 7:31.43
Jelle Hoste — 7:47.90
Roman Khrennikov — 7:52.68
Patrick Vellner — 7:55.62
Justin Medeiros — 7:56.03
Dallin Pepper —7:56.62
Will Moorad — 8:07.69
Chandler Smith — 8:10.53
Björgvin Karl Gudmundsson — 8:10.95
Spencer Panchik — 8:12.80
Lazar Đukić — 8:13.59
Bayley Martin — 8:14.53
Brent Fikowski — 8:20.40
Samuel Kwant — 8:37.29
Nick Mathew — 8:47.31
Uldis Upenieks — 8:57.54
Noah Ohlsen — 9:19.22
Colten Mertens — 9:28.90
Jay Crouch — 9:34.77
[Related: 2023 CrossFit Games Adaptive Division Results — Who Is the Fittest on Earth?]
Individual Women's Results — "Muscle-Up Logs"
Laura Horvath — 8:41.22
Alex Gazan — 8:59.04
Arielle Loewen — 9:39.84
Paige Powers — 9:41.97
Emma Tall — 9:46.93
Emma Lawson — 9:49.49
Danielle Brandon — 9:58.90
Gabriela Migała — 10:36.84
Katrin Davíðsdóttir — 10:47.96
Karin Freyová — 11:04.76
Emma Cary — 11:12.24
Annie Thorisdottir — 11:13.32
Alexis Raptis — 11:23.88
Shelby Neal — 11:37.86
Emily Rolfe — 11:38.48
Olivia Kerstetter — 11:46.89
Elisa Fuliano — 11:49.73
Bethany Flores — 12:23.75
Paige Semenza — 12:58.53
[Related: 2023 CrossFit Games Withdrawals]
Muscle-Up Logs Recap
The final cut down to 20 athletes for both divisions allowed for both to run only one heat in event 10. All the athletes moved through the ring muscle-ups at approximately the same time, but Vellner and Hoste reached the rings for round two first.
Vellner was feeling the energy in the morning in Madison as he set the leading pace. Adler, with the Games championship in sight, kept pace. Hoste and Koski were in the mix for the lead, and Khrennikov wasn't too far behind as they began round three.
Adler and Veller, in synchronized fashion, carried their bags to the third log down the field and raced back for round four. There was some separation by Koski from Hoste and Khrennikov.
Vellner and Adler continued to hold the lead into the penultimate round, but their speed from the rings to the sandbag slowed to a walk. Koski took advantage of that free time to catch back up.
With fewer athletes left in the competition, every rank on the leaderboard represented five points, meaning that maneuvering on the leaderboard was easier than on previous days. Koski took over the lead by never slowing his pace.
Hoste turned on the jets into the last round, as did Adler. A slip on the final clean of the sandbag let Adler hop out to the lead and cross the finish line in first place. Koski was three seconds behind him. Adler will wear the leader's jersey in event 11.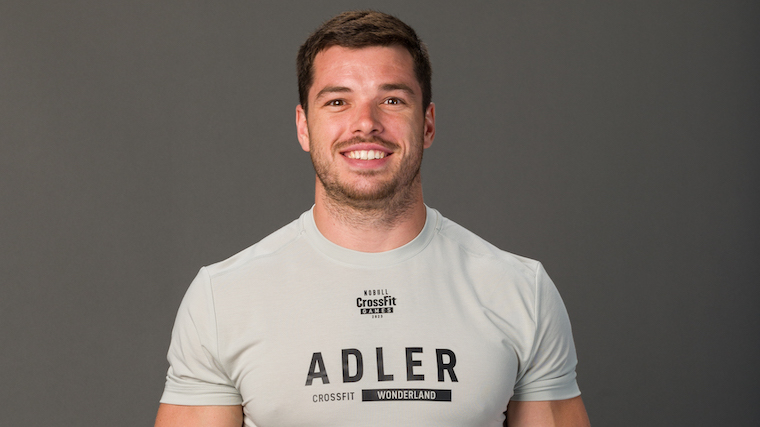 Gazan and Horvath were the first to clear the first round of muscle-ups and move their sandbags down the field. Cary wasn't far behind and caught the leader's pace by the start of round two.
Cary darted down the field alone in round two, but Horvath and Gazan's strength with the sandbags caught them back up. Lawson was well off the lead pace but hustled back down the field for the start of round three.
Horvath extended her lead midway through round three. The closest competitor to her was Powers, who garnered a second wind in the back half of the event. However, Powers fumbled her sandbag over a log, and it knocked her off the lead pace by a pair of reps.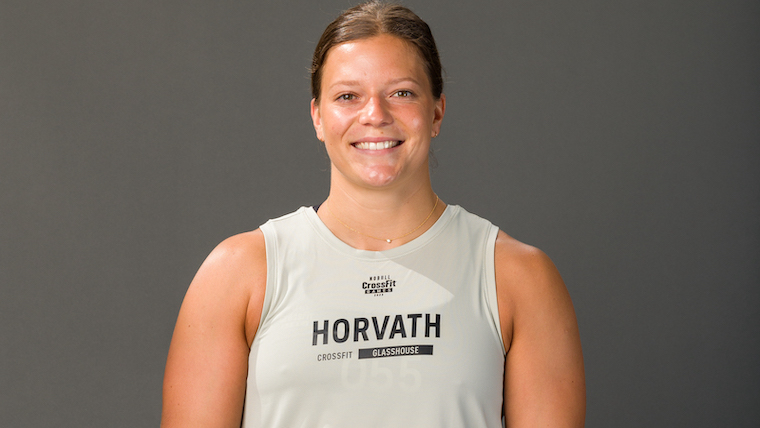 Horvath was well ahead at the start of round four and would assuredly make up significant points against Lawson's lead. By the start of round five, Horvath had lapped Williams, and no one was remotely close to stopping Horvath from claiming another event win at the 2023 Games.
Champions Pending
There are two events left for the Individual competition in Madison, WI. Neither has been revealed at the time of this article's publication.
Horvath will attempt to continue chipping away at Lawson's lead. Lawson will have to play defense for the two remaining events to become the Fittest Woman on Earth®. Adler will wear the leader's jersey for the first time in his Games career as he attempts to hold off Khrennikov for the title of Fittest Man on Earth®.
Featured image courtesy of CrossFit LLC