A TV documentary titled Secret Doping – the Lord of the Lifters was aired by ARD, a German state broadcaster, on Sunday January, 5th 2020. As reported by insidethegames, the documentary alleges financial corruption and the cover-up of false drug testing by the International Weightlifting Federation (IWF) and more specifically by the current their president, Dr. Tamas Ajan.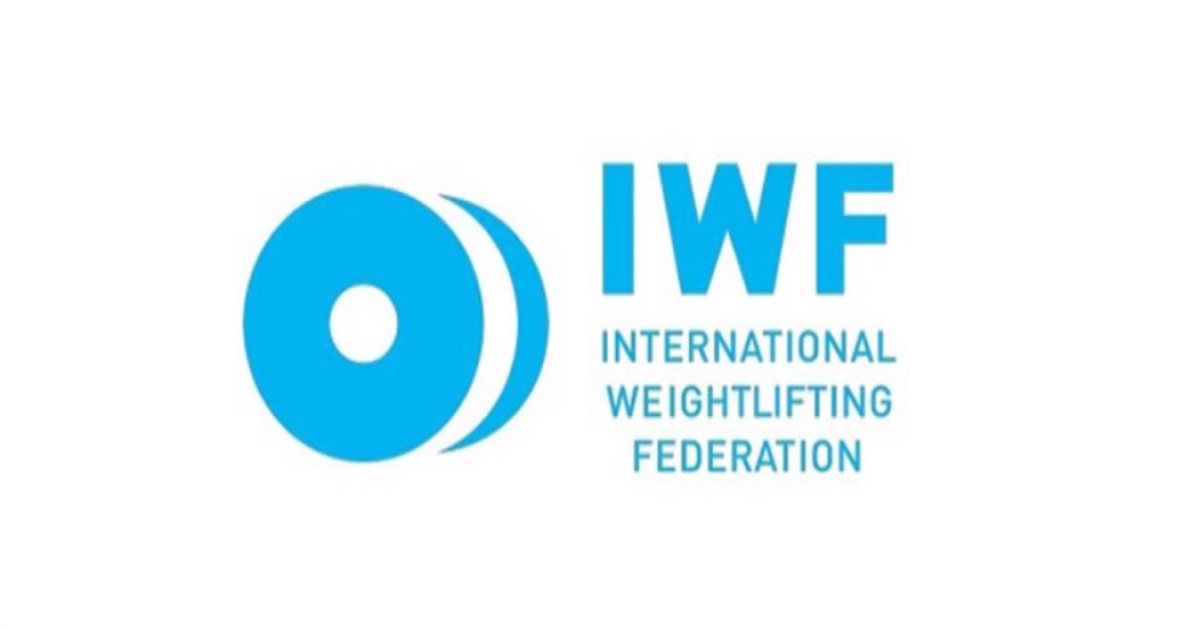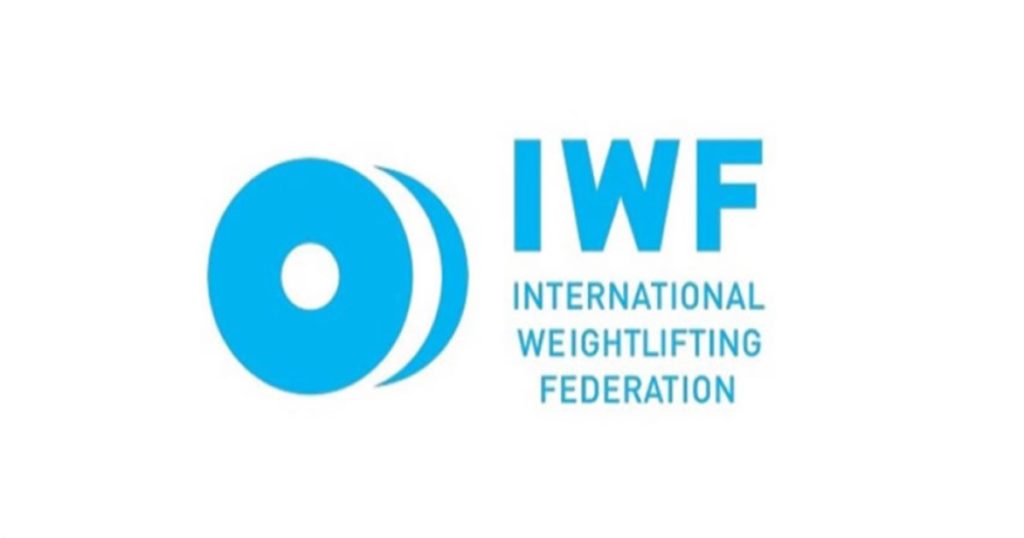 Ajan became the general secretary of the IWF in 1976 and held that position until elected president in 2000. He also served as a member of the International Olympic Committee (IOC) until 2010. The documentary alleges millions of dollars paid by the IOC to the IWF is unaccounted for.
According to the documentary's interview with Christian Baumgartner, President of the German Weightlifting Federation (GWF), who lost an election to unseat Ajan as president of the IWF in 1997, the amount of money undeclared is in the 7 to 8 million dollar range.
In the documentary, Baumgartner, who holds a seat on IWF's Clean Sport Commission despite losing his place on their Executive Board, was asked why, after a decade, no criminal charges were pursued regarding the money that was missing. He replied,
"Good question, it's just not the done thing in sport to pursue criminal charges for such things. You just don't do it."
In another documentary interview, Antonio Urso, the Italian President of the European Weightlifting Federation (EWF), who lost the 2017 IWF presidential election to Ajan, alleged that money paid from the IOC to the IWF was being held in two Swiss bank accounts in Tamas Ajan's name to avoid being shown on balance sheets.
Ajan claimed that the money in those accounts was an emergency reserve fund for the IWF, according to audio from a 2009 interview.
Urso wrote a complaint to warn the IOC about the mismanagement of funds by the IWF, but the IOC failed to investigate deeming it "an internal issue." Finding the response unacceptable, Urso said,
"This is like saying, 'I don't want to have any responsibility, what the International Federation (IF) do, is okay for me.' This is anarchy, not democracy."
Mark Pieth, a Swiss professor of criminal law who worked on reforms at FIFA following their corruption scandal, said during another of the documentary's numerous interviews,
"What I have seen here seems very, very brazen to me. More brazen than what I saw at FIFA. The IWF is registered ­in Switzerland and prosecutors would be duty bound to investigate once they became aware of the evidence presented in the documentary."
The documentary also alleges malpractice of the Hungarian National Anti-Doping Agency (HUNADO), which performs a large amount of doping control testing for the IWF. Ten years ago, Urso complained to the IOC about how much of the drug testing was being performed by HUNADO. Of the tests reviewed by the ARD team, 77% of them were conducted by HUNADO.
A secret recording of a conversation with Dorin Balmus, a weightlifting team doctor from Moldova, suggested clean drug tests could be purchased for $60 to $200 depending on if they are from a national or international drug tester. According to Balmus, when Moldovan weightlifters were tested by HUNADO, "doppelgangers" would supply urine samples instead of the athletes for testing. He also said that the testers were bribed for compliance.
When the IWF World Championships were hosted in Houston, TX in 2015, HUNADO's testing was overseen by The United States Anti-Doping Agency (USADA) despite Ajan's opposition. USADA had cause for concern after finding syringes in athlete's locker rooms and the return of a record number of positive test results.
Twenty-six athletes were disqualified for failing drug tests, including three from Moldova, four from Russia, and six from Azerbaijan.
Hans Geyer of the IWF Clean Sport Commission said the results from Houston were "inexplicable." Some of those same samples had tested negative at the World Anti-Doping Agency-accredited laboratory in Cologne where Geyer works, which carries out tests for the IWF. Geyer's team used DNA analysis during an investigation to find that samples had been manipulated with urine from "other sources." Manipulated samples of the Moldovan athletes were conducted by HUNADO.
In 2013, although eighteen Azerbaijani athletes tested positive for banned substances, twelve of them continued to compete months after at the IWF Youth and Senior World Championships, the Continental Championships, the Summer Universiade, and the IWF Grand Prix in Azerbaijan's capital, Baku. Medal reallocation and updated results from those competitions were not corrected until the athletes were suspended for doping violations much later.
When speaking to ARD, Geyer said,
"How can an officer fail to notice that urine has been swapped? It is still a mystery to us, and perhaps they themselves are involved."
Of the 16,000 drug tests analyzed from 2008 to 2018, ARD found that four hundred and fifty weightlifters from world competition, including the Olympics, had not been subjected to a single out-of-competition drug test the year they won their medals.
When ARD discussed these allegations with Jurgen Spiess, a German Olympian, Spiess lamented,
"We cannot believe how casually and naturally some athletes from these countries with doping issues talk openly about doping, because to them it is just as natural as to us that we do not dope."
Also in the film, a 2012 Olympic bronze medalist, Siripuch Gulnoi of Thailand, discussed purported extensive doping that took place with Thai weightlifters from a very young age, some as early as 13 years old. Thailand is currently suspended from international weightlifting, including the 2020 Olympic Games in Tokyo, Japan.
Gulnoi admitted to doping as a teenager and that because of it she had "a jaw like a man and a moustache." When asked about medical concerns and why most of the drugs supplied to Thai athletes come from other countries, Gulnoi said,
"Those responsible couldn't care less about health. Substances from here are not very good."
The IWF shared their position on the alleged drug abuse by Thai athletes in a press release on their site:
The widespread abuse of the same anabolic agent, especially among juniors, in Thailand would appear to be indicative of an organised system of doping that may have extending beyond the sanctioned athletes themselves. This impression would appear to have been reinforced by the apparent confession secured by ARD. The IWF will now confer with [World Anti-Doping Agency] WADA and the International Testing Agency, in order to establish whether a wider investigation may be appropriate.
According to the Agence France-Presse (AFP), in a statement responding to ARD's documentary, the IOC said,
The IOC takes note of the ARD report. The accusations are very serious and worrying. The IOC wants to clarify that – contrary to what ARD is claiming – it was not in possession of 'most of the documents' on which the film is based. This applies to the documents regarding the doping statistics and those regarding the alleged financial irregularities.
The case is set for discussion during the IOC's executive commission meeting on Wednesday, January 8th in Lausanne, Switzerland.
Phil Andrews, the CEO of USA Weightlifting, shared what he believes to be the proper course of action following the revelations and allegations made in the documentary on his Facebook page yesterday:
Several major issues raised in this documentary call for immediate and thorough independent investigation to prove, or not, the facts.

There has been significant progress made in recent years, especially since 2017, but we have to continue and this provides an opportunity for the sport to improve.

The allegation that Thailand have doped their athletes since childhood with direct involvement of leadership Intarat Yodbangtoey.
The allegation of significant corruption at the Hungarian Anti-Doping Agency, Azeri and Moldovan federations. Any athlete of coach who has swapped samples must be held to account.
The IOC and IWF must use the Olympic Ranking to prioritize stored samples of active athletes to be retested using the latest methodology and engage in a robust and equal doping control program before and during Tokyo.
The IWF must explain fully the financial records of the organization.
Andrews furthered his statement on his Facebook page earlier today following IOC's statement:
I applaud the IOC for already opening a disciplinary investigation into the Thai athlete and her coach this morning.

Our sport has improved greatly since 2017 in the areas of anti-doping and governance, but there is work to do. It is important at this time to recognize the IWF has already outsourced its anti-doping program to the [International Testing Agency], it has already vastly improved Olympic qualification systems, vastly improved whereabouts compliance, vastly improved its governance standards and vastly improved its education. Definite progress.

However:

The serious allegations of child doping in Thailand require immediate and thorough investigation, as do recent allegations of the knowledge of senior Ministry of Sport officials in Egypt.
WADA must undertake an investigation into potential issues with respect to HUNADO and the Moldovan and Azeri federations.
The IWF must continue its fight against doping in the most aggressive form.
The IOC and IWF must collaborate to ensure a clean platform in Tokyo (and beyond), with an aggressive pre-Games testing protocol.
The IWF must continue to commit to improving governance especially with respect to the athlete voice and emergence of Women in governance.
The IWF rejected the allegations made in ARD's documentary in a press release on their site that states:
"The IWF has to express its shock and dismay at the program as it contains many insinuations, unfounded accusations and distorted information, and it categorically denies the unsubstantiated and very serious accusations made against it by the show."
The statement continued on to refute specific claims made against them in the documentary, while they are "compiling a more robust response".