If you're someone who is a part of the sport of strongman, 2019 is starting off on the right foot thanks to Arnold Schwarzenegger and the folks with the Arnold Sports Festival.
The Arnold Strongman Classic, which takes place every March in Columbus, Ohio, is considered to be one of the two biggest competitions in the sport. Some feel it's as big as or even bigger than the World's Strongest Man competition. If you compete at this event, you're considered among the elite of the sport.
As Brent Lalonde of the Arnold Sports Festival explains, they want to share as many opportunities to promote the athletes and sports as possible. "The people that compete at our events are the elite of the world. We understand that without these athletes, we can't do these events and raise awareness of the sport so we appreciate them and want to give them as much exposure as possible."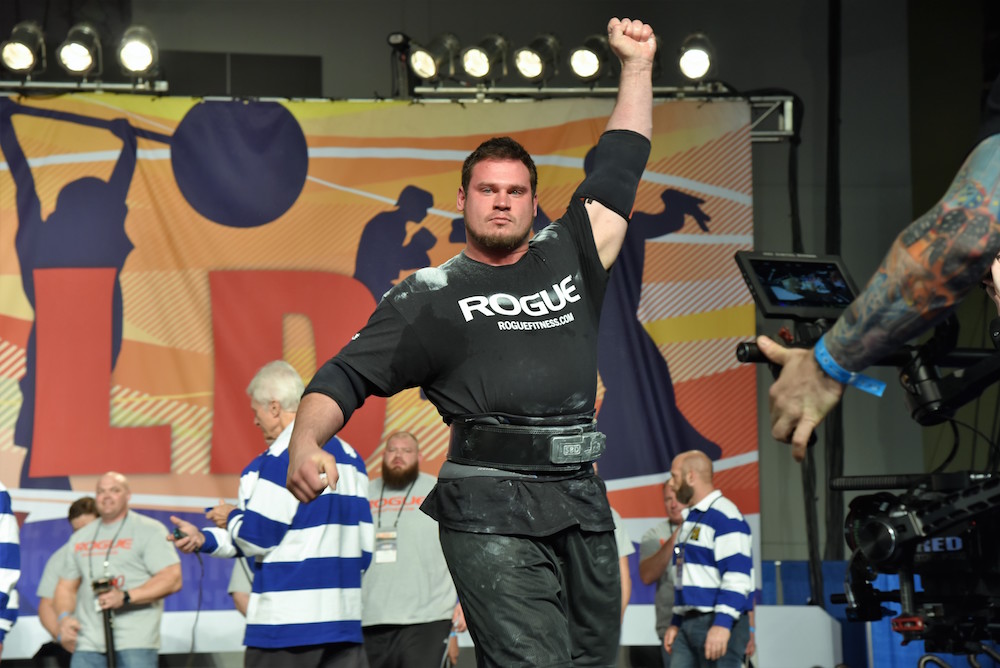 Over the last couple of years they have created the Arnold Pro Strongman World Series, which includes various events that take place on different continents including at other Arnold Sports festivals. The winners of these events qualify for the big one in Columbus.
The newest event that is a part of this series has been announced via the Arnold Sports Instagram page in late December. Nine top strongmen have been invited to compete at the Arnold Strongman USA event at the Santa Monica pier in Los Angeles, CA on Saturday, January 19.
There will be five events, and the winner at the end of the day will join 2018 Arnold Strongman Classic champion Hafthor Bjornsson, 4-time winner Brian Shaw, and the rest of the world's elite in Columbus as a part of the 2019 ASC.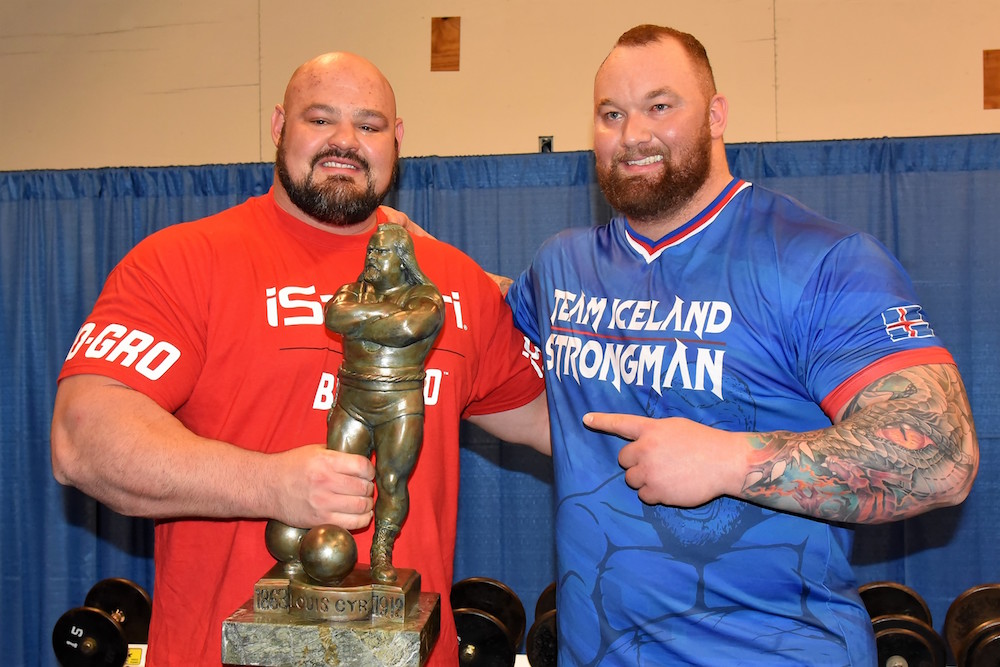 The list of athletes competing in Santa Monica is below, and as you can see, it includes athletes considered to be among the best in their countries as well as the world.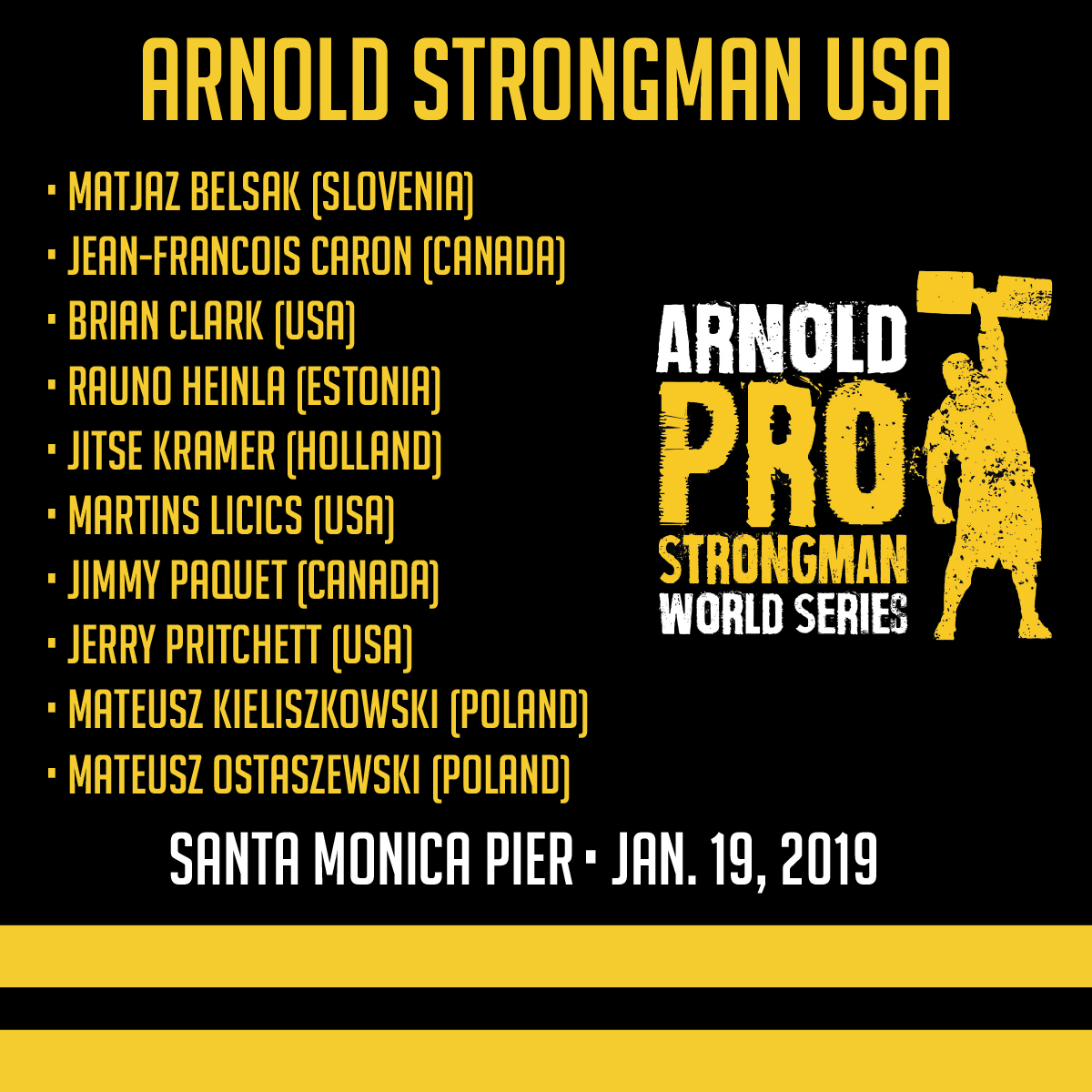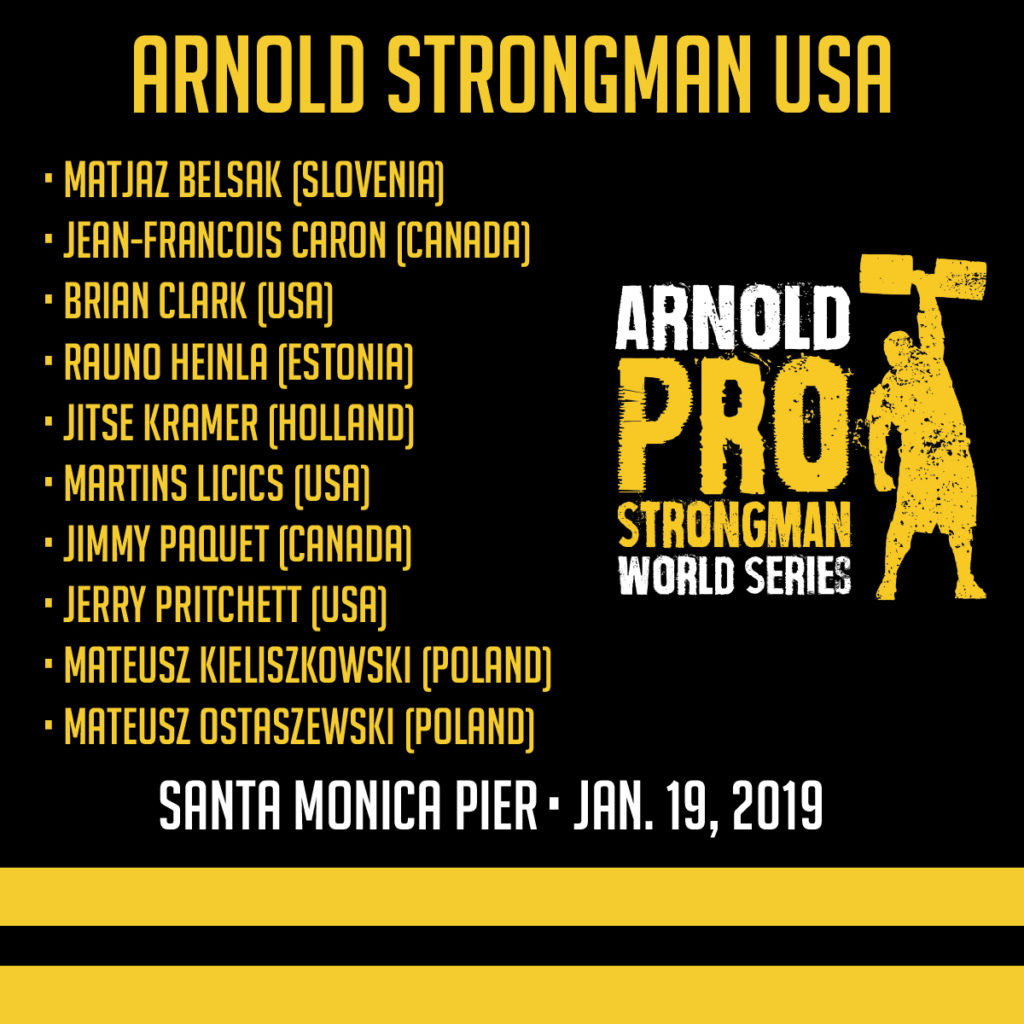 According to Lalonde, this event is actually the idea of Arnold Schwarzenegger himself. "Arnold wanted to bring the guys and the sport to California because he wanted to showcase the sport and its athletes. We spoke with the people at the Santa Monica pier, they get thousands of people a day coming by there, and on that day they'll get to see these great strength athletes perform and compete."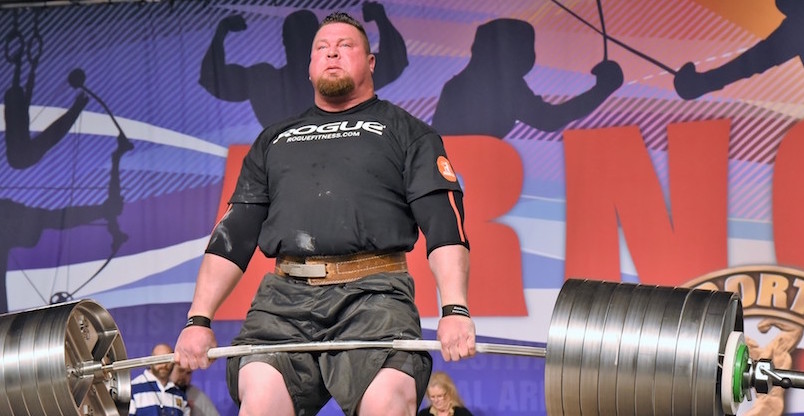 Schwarzenegger himself will be there as the host. The events that the athletes will take part in are as follows.
Log Press for Reps (385 pounds)
Last Man Standing Deadlift (Opening at 700 pounds)
ROGUE Sandbag Carry (400 pounds)
Atlas Stone to Shoulder for Reps (400 pounds)
Antique Fire Truck Pull
More information as well as tickets are available by going to www.arnoldstrongmanusa.com .