Today beings the 2016 Asian Weightlifting Championships, which will run from April 21st to April 30th in Uzbekistan's capital city of Tashkent.
Fun fact: Uzbekistan is one of two countries in the world that are landlocked by other landlocked countries, making them doubly landlocked (the other is Liechtenstein). However, what Uzbekistan lacks in a coastline, they more than make up for in quality of weightlifters. Uzbekistan has qualified 5 men for the 2016 Rio Olympic Games, so this competition will help determine who those five men are.
The start list for the competition still has not been published, however the BarBend Tashkent office (not an official bureau just yet) has a good idea which Uzbekistan National Team members you need to keep an eye on this week, and hopefully this summer at the Olympic Games.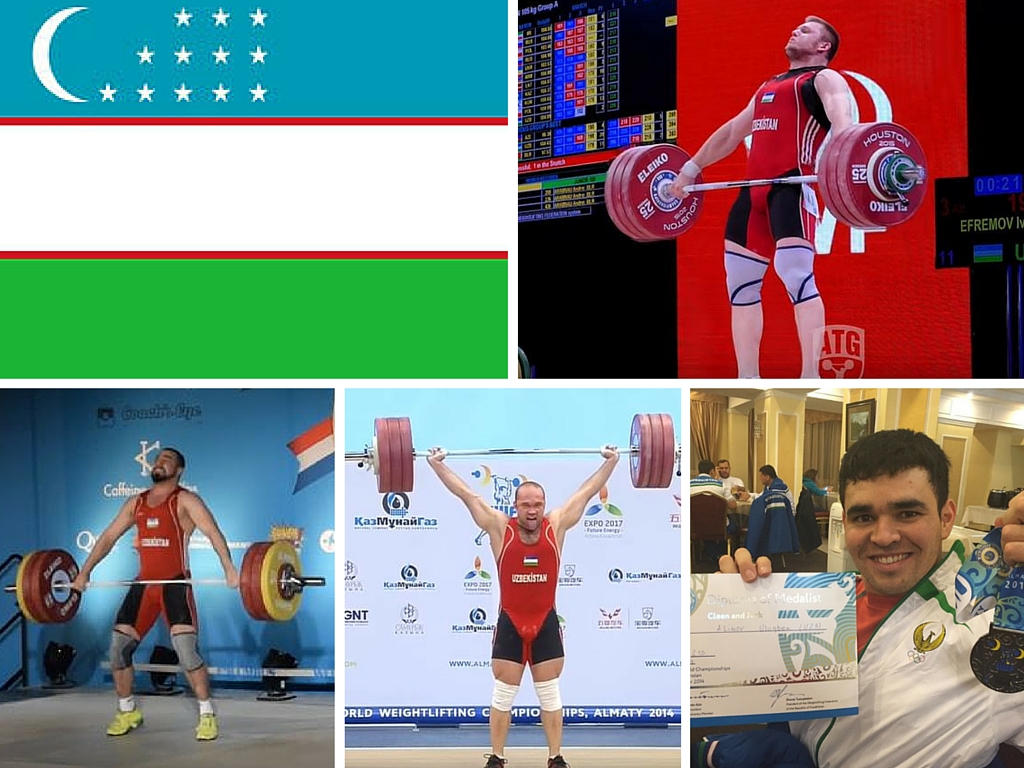 Adkhamjon Ergashev (62KG)
This 17 year old won a Bronze Medal at the 2014 Youth Olympic Games and a Silver Medal at the 2015 Junior World Championships. His best Clean & Jerk in competition is 156KG (343lbs), and while he probably is too young to be selected to the Uzbekistan Olympic Team this summer over more seasoned veterans, he is very talented and has a very promising future.
Doston Yokubov (69KG)
This 21 year old has placed in the top 15 at Youth, Junior, and Senior World Championships. His best snatch in competition is 138Kg (304lb), and while he also is probably too young to take an Olympic Spot from a more seasoned veteran, he is very talented and has a promising future on the international stage.
Ulugbek Alimov (85KG)
A silver medalist from the 2014 World Championships with a 213KG (469lb) clean & jerk. While this category undoubtedly has major talent at the International Level, he will be a contender to win the Asian Championships and has a very good chance to earn a medal at this summer's Rio Olympic Games. While his snatch is still below the top athletes in this category (like Artem Okulov and Kianoush Rostami) his clean & jerk maybe the best in the world.
Muhammad Begaliev (85KG)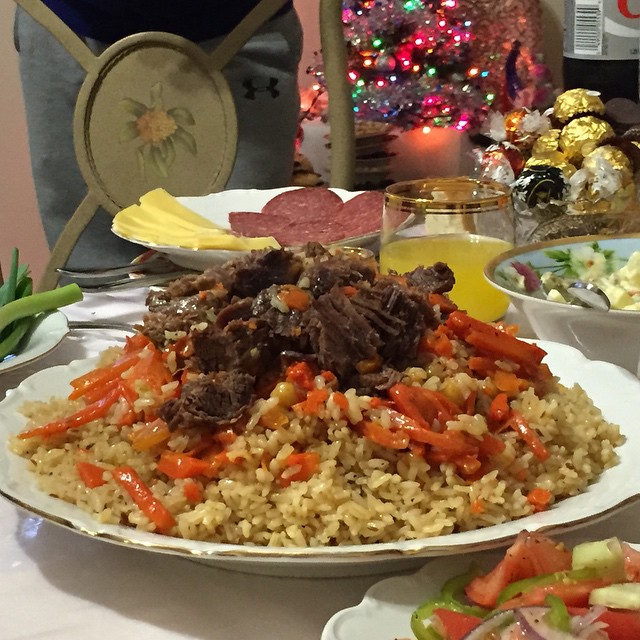 It is difficult to write that a man who can snatch over 160KG (352lbs) and clean & jerk 200 KGs (440lbs) is the "other guy" on Uzbekistan in the 85KG weight class. That goes to show the level of competition that Uzbekistan brings to the party.
Begaliev himself has placed in the top 10 at the Senior World Level, and has been a medalist at the Youth and Junior World Levels. In the last 3 years he has been a student at Lindenwood University in St. Louis, Missouri, and has worked as a Weightlifting Coach at Crow Hill CrossFit in Brooklyn, New York.
He won the 2013 American Open and has won prize money on multiple occasions at the Arnold Weightlifting Championships. Also, his mother makes great plov, which is the national food of Uzbekistan (believe me, I've tried it).
Sardorbek Dusmurotov (105KG)
A Bronze medalist at the 2015 World Championships in Houston with a 228KG (502lb) clean & jerk, Dusmurotov recently has clean and jerked 232KG (510lbs) in training (a video he sent to me embedded below). He is a past medalist at the Asian Games and has placed in the top 10 at Junior and Senior World Championships.
Ruslan Nurudinov (105KG)
The most accomplished athlete on the team, Ruslan Nurudinov has medaled at 3 World Championships (2011, 2013, 2014) and is the 2013 World Champion. Additionally, he placed 4th at the 2012 Olympic Games.
In 2014 he set the world record in the Clean & Jerk with a 239KG lift (526lbs) which lasted for all of 2 minutes before it was broken by David Bedzhanyan (Russia) and re-broken by Ilya Ilyin (Kazakhstan). In 2014 he tied Ilya Ilyin in the total, however Nurudinov lost the gold medal on body weight.
In 2015 Ruslan had surgery that took him out of competition, but if healthy he is maybe the top competitor to stand in the way of Ilya Ilyin and his 3rd straight Olympic Gold Medal.
Ivan Efremov (105 / 105+ KG)
A Gold Medalist at the 2015 World Championships with a 192KG (422lb) Snatch. He has placed in the top 10 at the Senior World Championships and 5th place at the 2012 Olympic Games. Over the past two years he has competed in the 105+KG category due to the log jam of talent in the 105KG weight class on Uzbekistan's National Team. It will probably be a competition between himself and Dusmurodov for the final Olympic Spot on the team. Efremov is a champion in the Snatch and Dusmurodov is a champion in the Clean & Jerk, so needless to say, it will be an interesting competition.