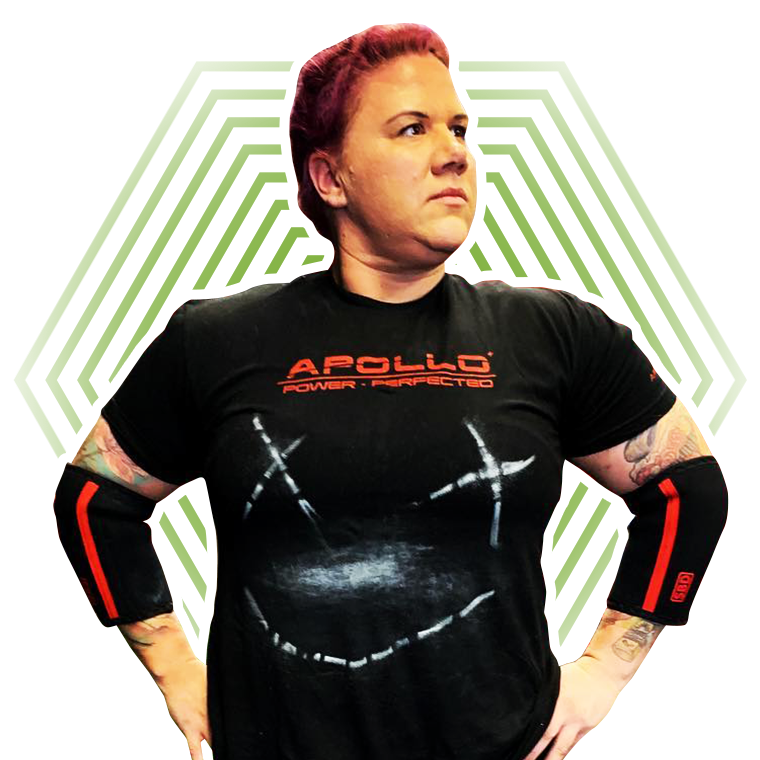 Jessica Fithen's journey to strongwoman started with a Zumba class (seriously). She was bored and unhappy with the results, and then found Olympic weightlifting in 2014. But she struggled with the technique. Her coach then suggested strongwoman training, and she finally hit her stride.
In August of 2019, Fithen won Strongman Corporation's Strongest Women in the World contest, solidifying herself as a top female in the sport. However, it's Instagram that has really made her famous. In January 2021, Fithen became the first woman ever to block-press 100 kilograms. 
Fithen also runs You Look Like a Man, a blog that she started to expose the harassment that women in strength sports are subjected to. On Instagram, YLLAM has 75,000 followers and has been featured in news outlets such as Unilad and MMA Fighting. The operation has grown enough that Fithen sells shirts, masks, and tank tops with ironic sayings like, "probably steroids," "I just want to tone," and "don't need a spot."
Fithen is known for her solo feats of strength, but she's on this list because of her ability to endow a group of women with the strength to speak up and a platform to be heard.