We receive free products and receive commissions through our links. See
disclosures page
.
Agility hurdles are excellent tools for athletes who play on a field or court. They can improve an athlete's ability to change direction sharply and often (basketball, football, tennis) or who need to maintain control while performing fast actions during unique running patterns, such as dribbling a soccer ball or running a football through a defense.
There are a lot of different agility hurdles on the market and they each offer specific tools to help athletes improve a particular skill. So let's jump into finding the best agility hurdles for you.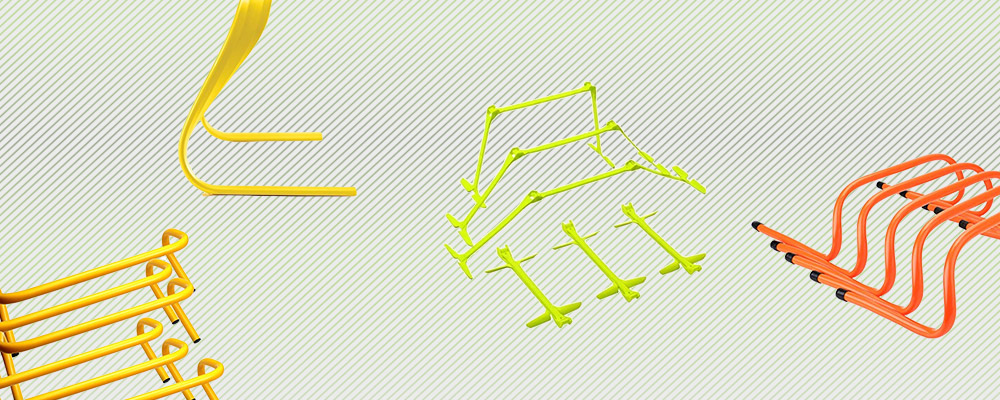 Editor's Pick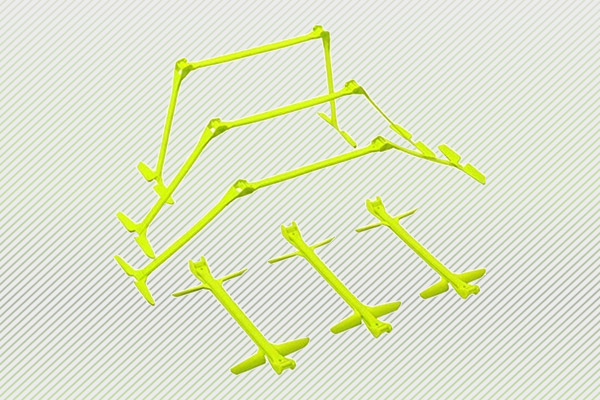 QuickPlay PRO Adjustable Height Speed Hurdles
Pros:
Adjustable height offers a higher variety of possible training drills.

Collapsable legs makes for fast and easy storage or travel.

Quick release mechanism can prevent tripping or injury when hitting the hurdle.

Easy height adjustment and lock can be done without using hands.
Cons:
Increased set up time to adjust each hurdle to desired height.

More susceptible to falling over in windier conditions than other options.
QuickPlay PRO Adjustable Height Speed Hurdles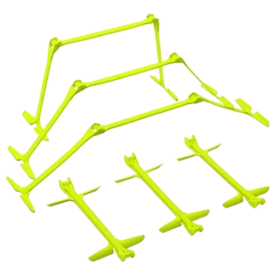 QuickPlay PRO Adjustable Height Speed Hurdles
QuickPlay's Speed Hurdles come six to a set and have an adjustable height (6, 9, and 12 inches). The hurdles are a bright green color for easier visibility and the legs can fold or detach for easier packing. 
Contender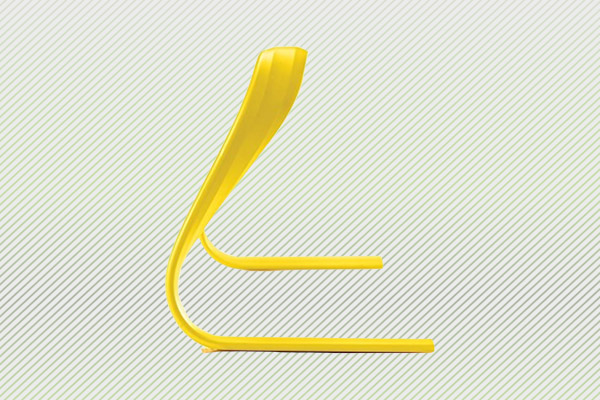 SKLZ 6-Inch Ultra Durable Agility Hurdles
Pros:
Bounce back design helps keep these hurdles upright even after they're knocked over.

Made of a malleable material that can withstand being stepped on by cleats and return to its original shape.

No accessory pieces (such as end-caps or attachments) can make for easier travel.
Cons:
Only available in a 6 inch high option.

More expensive than most options on the market.
SKLZ 6-Inch Ultra Durable Agility Hurdles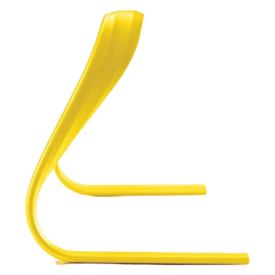 SKLZ 6-Inch Ultra Durable Agility Hurdles
The SKLZ Agility Hurdles are 6 inches high and come six to a set. They have a wide base stance to maintain balance in windy conditions and come with a carrying bag.
Also Consider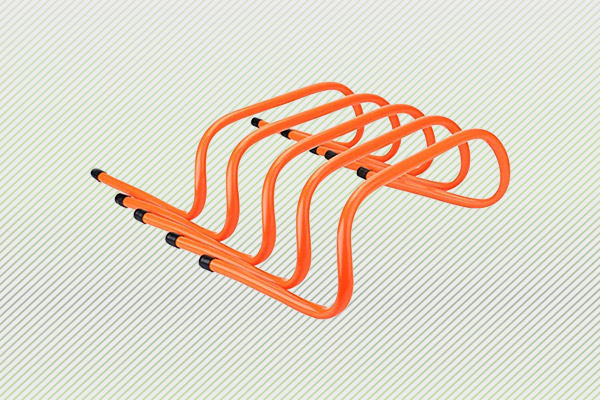 REEHUT 6 inch Speed Hurdles
Pros:
These hurdles are stackable and have a carry handle.

The bright orange color is reminiscent of a traffic cone and may be better for night training.

The bend in the hurdle is at a steeper angle to better handle wind.
Cons:
The material may warp if left in heat for too long.

Only 5 hurdles per set is less than many comparable options.
REEHUT 6 inch Speed Hurdles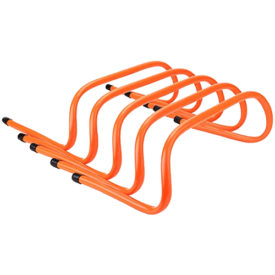 REEHUT 6 inch Speed Hurdles
REEHUT's Speed Hurdles are 6 inches high and are made of a waterproof non-shatter PolyVinyl Chloride (PVC). They come five to a set in a bright orange color for visibility. The five hurdles combined weight is just over 2lbs so travel should be fairly easy.
Best on a Budget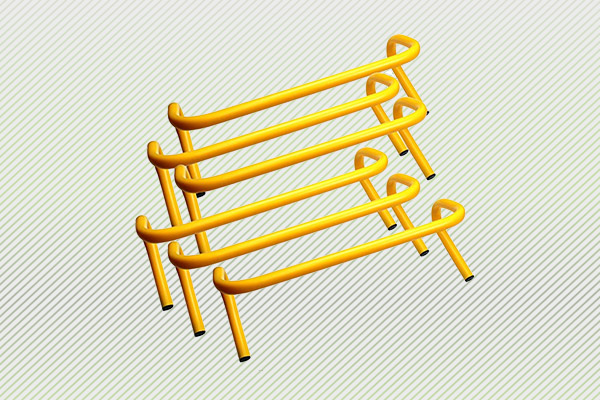 SS Sports Speed Agility Hurdle
Pros:
Lightweight makes these easier to carry or travel with.

No assembly needed.

On the more affordable end of the market.
Cons:
Less reliable in windy conditions.

Not flexible.
SS Sports Speed Agility Hurdle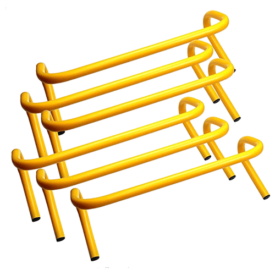 SS Sports Speed Agility Hurdle
The SS Sports Hurdles are bright yellow, made out of a lightweight PVC material, and are pipe shaped. They come in sets of six with options for 6, 9, or 12 inches and have protective end-caps that also give the hurdles some added weight.  
Methodology
Height
The ideal height of the hurdles is going to change based on the needs of each athlete or team. There is an unspoken standard of 6 inches but many brands offer adjustable hurdles or options with increased or decreased height. For more dynamic drills, the adjustable options may be the way to go since you will be able to adjust the height of each hurdle. If you expect to train in windy or inclement weather, the non-adjustable options are likely to be steadier.
Weight
The two main reasons why the weight is a factor to look out for is resistance to falling over, either by getting hit during drills or via wind, and ease of travel. Carrying approximately six hurdles can get clunky if they don't have a specific carrying mechanism included or break down and stack. If you already have to carry a lot of equipment to training, the options that include a carrying bag or collapse specifically to make traveling less of a burden are the options to lean toward.
Material
The material is important in that the flexibility of that material is important. Ideally, if an athlete steps or trips on a hurdle, it will not retain any damage. There are hurdles on the market that are designed with the flexibility to return to form after enduring the pressure of being stepped on. There are other options available designed to return to an upright position after being knocked over. If you know beforehand the types of drills you are going to run and can predict the likeliest ways athletes will interact with the hurdles, that can help guide your choice. For example, high knees are more likely to have athletes step on the hurdles than knock them over.
Wrapping Up
Whether you are training solo or part of a team, the skills agility hurdles can help improve are very valuable come in-game play. So get those knees up, those feet moving fast, and grab a set of agility hurdles for your future training.