If your gym sessions frequently devolve into social media scrolling sessions, it may be worth investing in a fitness journal. Designed to help organize workouts and track progress, a fitness journal may be a useful tool to help you stay focused on your health goals. These journals could also be a good choice for folks adhering to specific diets, as many of them include space to track your meals. Though there are phone apps that offer a similar service, those of us who are easily distracted by notifications could stand to benefit from a separate journal solely devoted to achieving our fitness goals. To help determine which fitness journal is right for you, we rounded up a few of the best available options and compared them.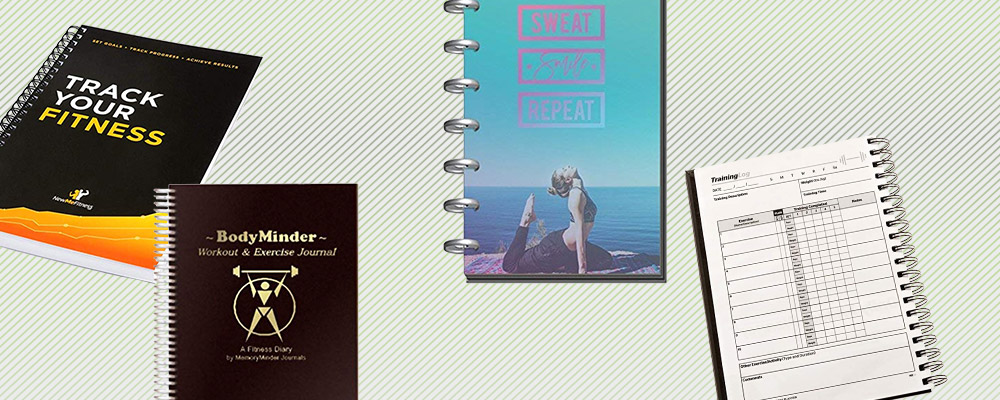 Editors' Choice: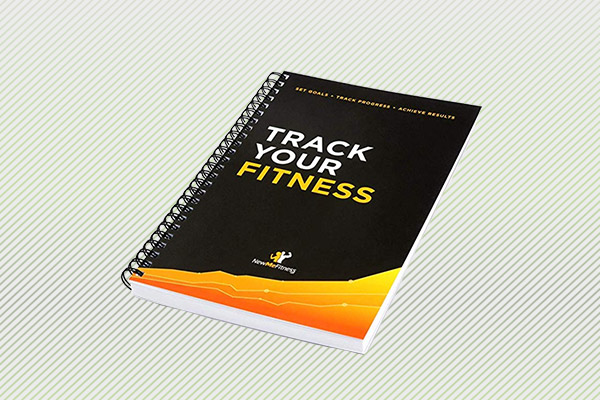 NewMe Fitness Journal
Pros:
Each page includes a blank template with placeholders for the date, start and end time, and your weight, in addition to space to track your progress on up to 14 different exercises. 

Includes separate pages to track your goals, including benchmarks for weight, body fat percentage, and customizable rows. 

In addition to tracking your workouts, the NewMe journal includes a diagram of the human body with a number of suggested exercises to help target particular areas. 

At 5.5" by 8.5", this small notebook is designed to be durable, with sturdy wire binding and thick pages.
Cons:
While each page includes a small space for notes, there's not a ton of space to track your diet.
Contender: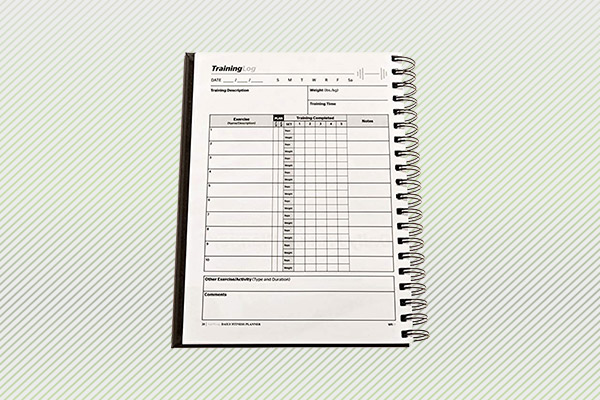 SaltWrap Daily Fitness Planner
Pros:
Each two page spread includes a space to track reps and details for up to 10 exercises one side, and space to record up to six meals on the other, making this ideal if you're very serious about tracking your fitness and nutrition. 

Includes a weekly overview with space to set your goals and track your progress.

Measuring at 7 by 10 inches with thick pages, a flexible, black leatherette cover, and an elastic bookstrap, this journal is designed to be durable. 

Each journal contains 280 pages, or 16 weeks' worth of journaling. 
Cons:
Among the journals we looked at, this checks in at the higher end in terms of price.
Unique Design: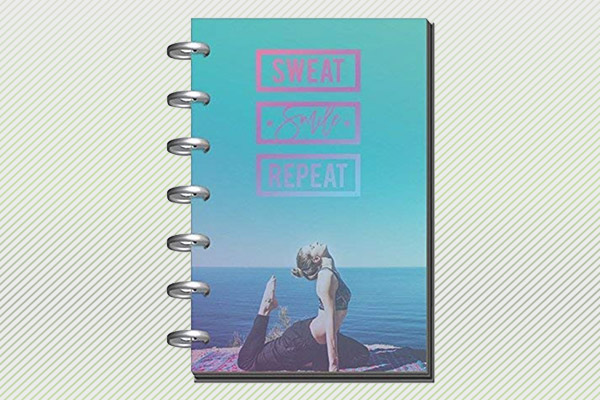 Happy Planner Mini Fitness and Food Journal
Pros:
Very competitively priced. 

Filled with inspirational artwork and quotes meant to help keep you engaged and motivated while meeting your fitness goals. 

Each undated journal contains 12 months-worth of space, broken up into monthly and weekly views. 

Each day in the weekly view page is broken up into three sections, morning, afternoon, and night.

At 5.125 by 7.5 inches, this is one of the more compact fitness journals on the market. 
Cons:
This journal may work for folks keeping track of general goals, but is not equipped to provide detailed support on a per workout basis. 

No daily pages available. 
Best Value: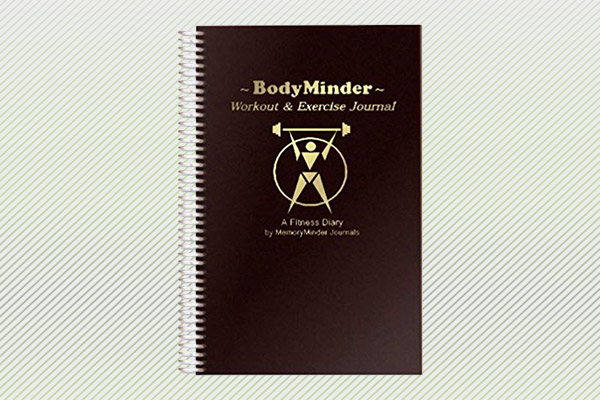 BodyMinder Workout & Exercise Journal
Pros:
Each workout has two dedicated pages, with space to track a wide variety of details including equipment used, reps & sets, difficulty level, and a number of other metrics. 

The BodyMinder journal encourages you to make weekly plans, track daily workouts, and even include notes on your diet, giving you space to track macros if that's your thing. 

Measuring a compact 6" by 8.5", this very affordable journal is 224 pages long. 
Cons:
Some folks mentioned that this journal seems to be a bit flimsy

Though it provides a ton of detailed instructions, it does not offer the user a lot of opportunity to write freely.
Methodology
A fitness journal may be a great tool to help you plan your workouts and stay focused while at the gym. Providing more structure than a blank notebook while keeping you away from your phone at the gym, these journals may be an excellent tool for folks looking to meet their fitness goals. Before deciding which fitness journal is right for you, take into account a few key features.
Dated vs. Undated
Some journals will come with dates already filled in while others are intentionally left blank, allowing you to pick up and start whenever is convenient. Depending on when you get a given journal, you may want to opt for one that allows you to start at any point in the year.
Weekly vs. Daily
Not all journals offer a daily view; some fitness journals will only offer weekly overviews. For folks who are not as concerned with tracking every last detail of their workouts, these may suffice.
Details
Fitness journals vary widely in terms of how much data their templates are designed to record. Some will only have space for a handful of workouts on a given day, while others are equipped to record every calorie you ingested and every rep you eked out.
Cost
Depending on a variety of factors, fitness journals can vary pretty widely in terms of cost. Consider how much you intend to use this; if you're a dedicated gym goer, investing in a more expensive journal may be a worthwhile investment. Note, however, that price does not necessitate quality!
BarBend Tips
As with building any habit, the first few weeks are very key to make something stick. Try to be intentional with your routine as you break in your new fitness journal.

For a lot of folks, a workout buddy can make your fitness journey a bit easier. If you have someone else in your life holding you accountable, you might make it to the gym on those sleepy mornings when your bed feels like heaven.
A fitness journal may be a great tool to keep track of your health and nutrition goals. In an age when we all seem to be tethered to our phones, going analog for an hour at the gym may turn out to be a great escape.