Leg sleeves, also known as compression sleeves, have a bevy of benefits for athletes, both in performance and at rest. Leg sleeves may promote better blood circulation leading to more oxygen being transported to the muscles to help stave off soreness, cramping, swelling, and fatigue (1). If you have a prior history of leg injuries, consult your doctor for anything you should do specifically in regard to selecting a compression sleeve.
Leg sleeves vary in size, style, detailing, and design. With so much variety on the market, it can be difficult to choose which is right for you, so let's see if we can narrow your search with our top picks.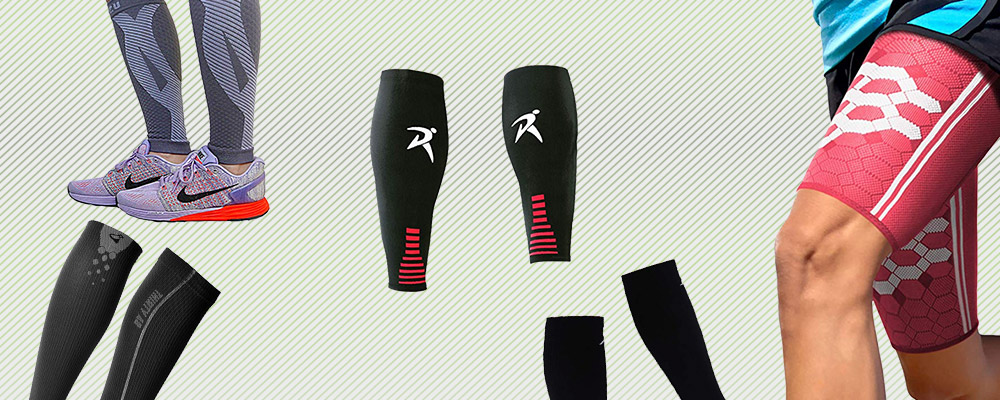 Editor's Pick: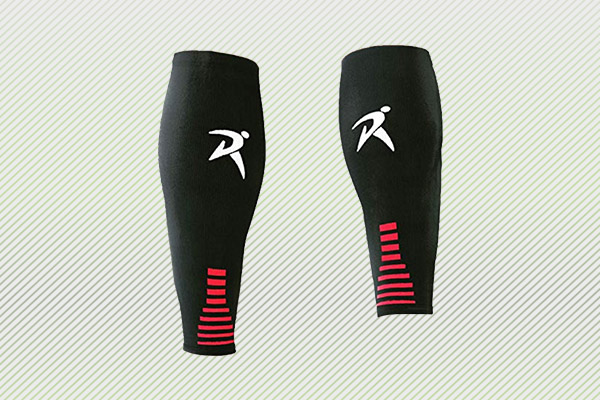 Rymora Calf Compression Sleeves
Pros:
Implements graduated compression, meaning the amount of compression decreases up the leg, to further help circulation.

The added compression support around the achilles is more unique than other options.

The non-slip cuff may be more comfortable than other options.
Cons:
The sleeves tend to run small, increasing the likelihood of the material tearing.
Contender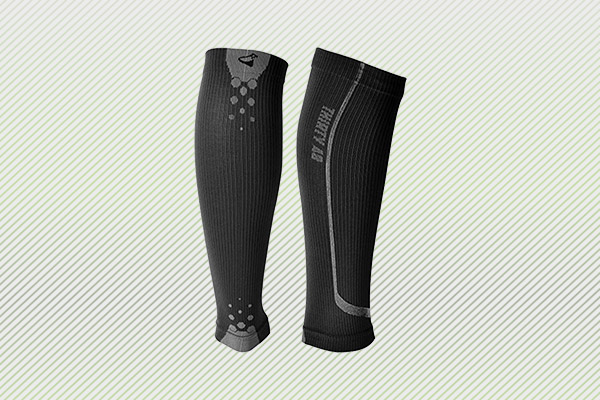 Graduated Calf Compression Sleeves by Thirty48
Pros:
Moisture wicking seamless reinforced stitch further ensures durability.

There is a range of compression levels offered from 15mmHg to 30mmHg.

May help relieve calf cramps.
Cons:
Might be more beneficial to handwash to avoid the sleeves shrinking in the wash.
Best Thigh Sleeve
Sparthos Thigh Compression Sleeves
Pros:
Silicone strips in the hem help keep the sleeve in place and prevent rolling.

The sleeve also wicks away sweat.

Machine washable.
Cons:
There was a pattern in reviews of customers saying the sleeves run long. 

 The silicone strips can pinch athletes with leg hair.
Best for Younger Athletes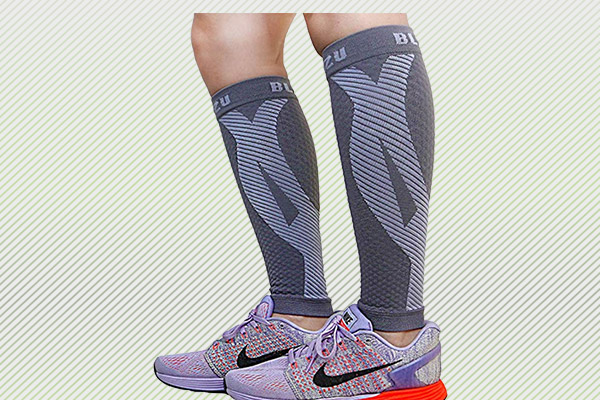 BLITZU Calf Compression Sleeve
Pros:
Vertical ribbing along the calf can help with stabilization.

Twill design may further support the achilles.
Cons:
Customers recommended hand washing to prevent the inner stitching from unraveling.
References
Gianesini S, et al. Lower limb volume in healthy individuals after walking with compression stockings.

J Vasc Surg Venous Lymphat Disord. 2019 Jul;7(4):557-561