Access to a good sit-up bench can make a world of difference for abdominal training. Sit-up benches are usually flat or incline weight benches that have padded pegs on one side for your legs to secure themselves over. The positions available offer a better range of motion to standard sit-ups, enable better angles for oblique exercises, and even help target the lower back.
Sit-up benches can vary in size, adjustability, added features, and more. So let's get set and find the best sit-up bench for you.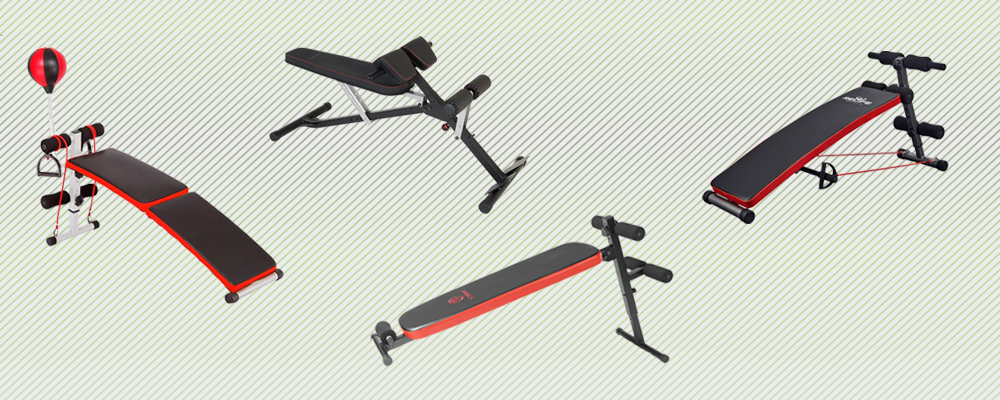 Editor's Pick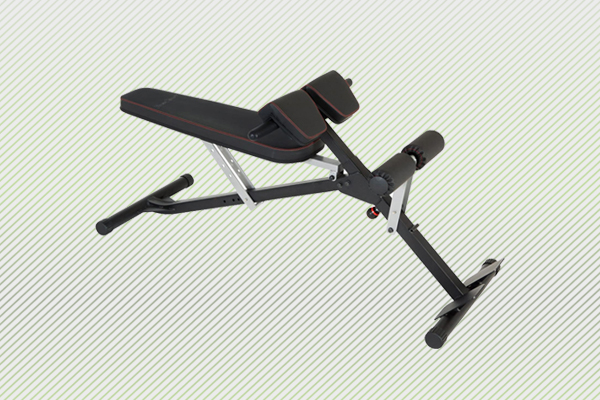 A quality bench to elevate your core training.
Pros:
Covered with a moisture resistant vinyl to prevent retaining odors caused by sweat.

Stabilizer castors make for easier movement between spaces.

Foot holds can make for more balanced back extensions.
Cons:
Inflexible bench can only provide straight angles.

May be too short for athletes 6'5" and taller.

On the more expensive side of the market.
Fitness Reality X-Class Light Commercial Multi-Workout Abdominal/Hyper Back Extension Bench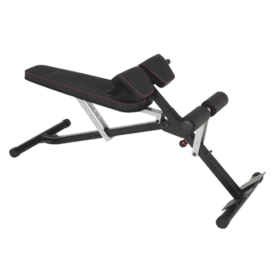 Fitness Reality X-Class Light Commercial Multi-Workout Abdominal/Hyper Back Extension Bench
The Fitness Reality X-Class Light Multi-Workout Abdominal Bench has a weight capacity of 650lbs with an adjustable length of nearly a foot and a half. It has fourteen different angles available to help target the entire core.
Contender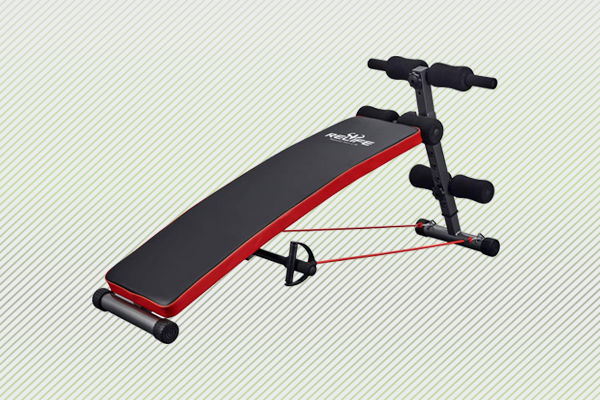 A curved bench with a thick pad for added comfort.
Pros:
Built in rack for free weights can provide a more organized space.

Adjustable headrest can relieve pressure on the neck when performing decline exercises.

The included resistance bands can enable chest, shoulder, and arm exercises.
Cons:
Lower weight capacity than most competitors at only 260lbs.

The curved frame does not allow for a flat bench.
RELIFE REBUILD YOUR LIFE Sit-Up Bench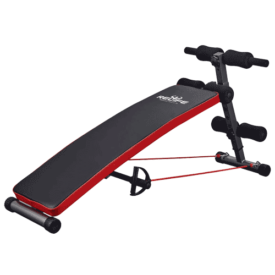 RELIFE REBUILD YOUR LIFE Sit-Up Bench
This sit-up bench is equipped with six foot pegs covered with thick foam pads. It has six adjustable height positions that can be folded into a vertical position and includes hooks and handles that support a pair of resistance bands.
Also Consider
A reliable pick for tighter spaces.
Pros:
Thick and wide bench pad supplies additional comfort and support for the spine.

Lighter than many competitors at only 22lb.

More affordable than most competitors.
Cons:
Assembly might be tedious with the tools provided.

Potentially too short for bigger athletes over 250lb.

May wobble if used on hard flat surfaces.
Marcy Utility Slant Board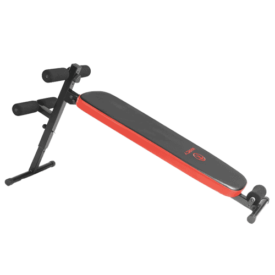 Marcy Utility Slant Board
The Marcy Board can be angled to four different positions and has a lock pin feature that can secure it in a flat folded position for easier storage. A supportive head pad at the top of the board offers better safety when dismounting from a decline position.
Best For Home Gyms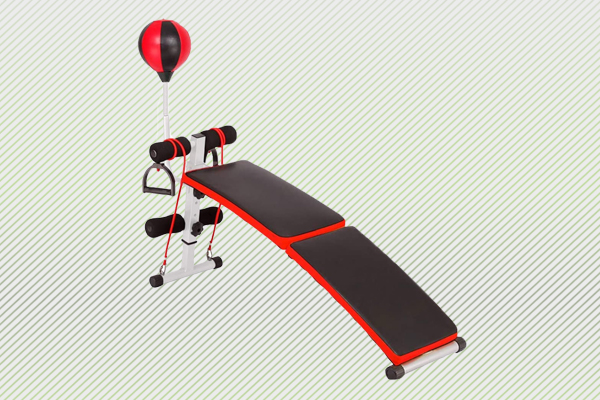 An all-in-one style sit-up bench.
Pros:
Plastic support joints increase friction for added stability.

Boxing bad and resistance bands can enable cardio exercises to add variety to workouts.

The bench is foldable between cushions for better storage.
Cons:
The boxing bag is detachable but its holding pipe is not.

Does not feature leg pads for back extensions.
Tfwalog Adjustable Incline Curved Sit-Up Bench Board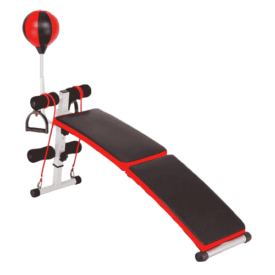 Tfwalog Adjustable Incline Curved Sit-Up Bench Board
The Tfwalog Incline Sit-Up Board is made of durable steel and uses two different foam pads along a curved bench frame. It includes resistance bands and a built-in boxing bag that stands just under 4 feet tall. 
Methodology
Adjustability
The number of adjustable heights that a sit-up bench is capable of supplying will determine the number of angles that you will be able to work your core. Benches that have further declines will most likely help you better target your lower abdomen. The more varying degrees of height adjustments available, the more thoroughly you'll be able to target the entire core.
Some benches include thigh pads to support back extensions. When looking at the adjustability of a bench, also be on the lookout for how adjustable the height of the thigh pads are. If you're a taller athlete and the pads don't adjust high enough, it can put more pressure on your hamstrings rather than the lower back. If you're a shorter athlete, pads that are too high can potentially interfere with proper back extension form to compensate.
Bench Shape
The shape of the bench is pretty much going to be a rectangular shape of some kind, but the curve of the bench can vary. Some sit-up benches will be flat and if you've ever done sit-ups on the floor, then it won't be an unfamiliar feeling, except that you'll have access to a decline.
The curved benches might better follow the curve of the spine and actually provide better support throughout a sit-up. If that appeals to you, just be sure to know the length of the bench is compatible with your height to better ensure that the curvature of the bench will be a benefit and not an obstacle during training.
Additional Features
A sit-up bench having additional features may not be something that is required but it can help push one bench over the top of another when deciding which one to invest in. Additional features can include more padding for back extensions, resistance bands, or additional storage for equipment. If the bench is going to act as a pseudo home gym for small spaces, then having more features included with the bench can prove a great benefit.
Wrapping Up
For athletes who want to improve their core training, investing in a sit-up bench can elevate (no pun intended) the ability to target upper and lower abdomen as well as obliques. Take into account that the length of the bench is compatible with your height and a stronger core will be within reach.