A tricep rope is an attachment for cable systems and can be used for a variety of exercises to target triceps, biceps, shoulders, abs, and back. Material can vary, but tricep ropes are a rope, often with half-sphere grips at its ends, threaded through a receiver or attachment that can link to a carabiner of a cable pulley system. With proper positioning, tricep ropes can target the three tricep heads and be used for both arms simultaneously or for single arm reps. Let's get a grip and take a look at the best tricep ropes for you.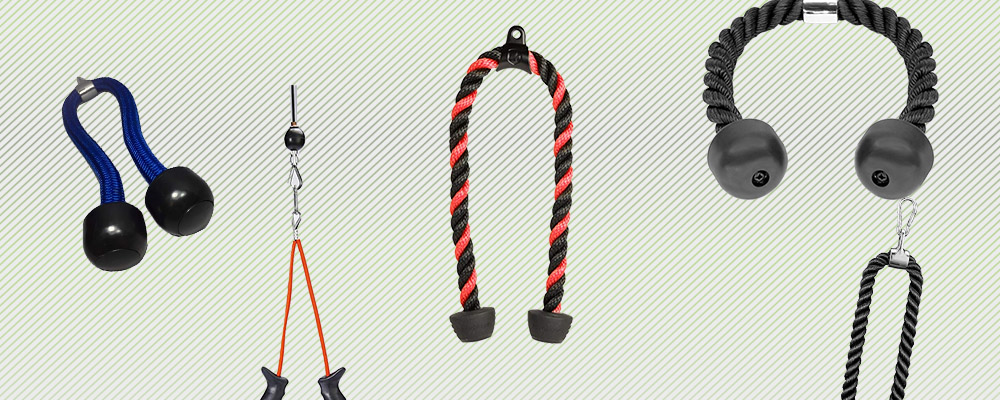 Editor's Pick: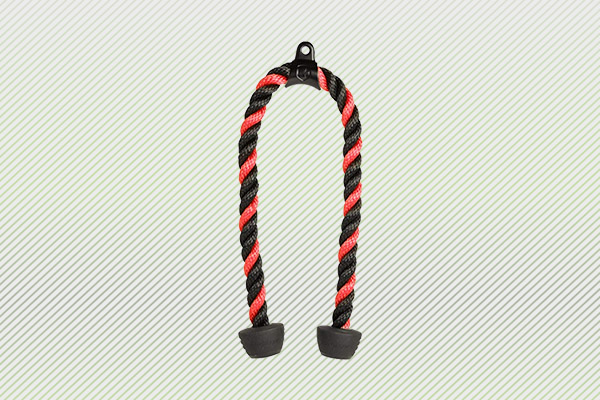 Harbinger Tricep Rope
Pros:
The double-braided rope may help achieve a firmer grip.

Multiple colors used in the rope differentiate it from more standard ropes used at commercial gyms.

Often praised for durability of the rope.
Cons:
The hole in the receiver is smaller and will fit most carabiners but may be too small for some cable system attachments.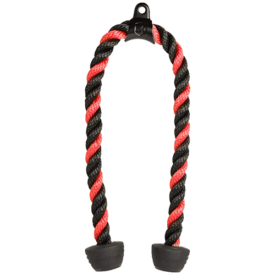 This black and red heavy duty nylon rope has a 26 inch and 36 inch option. It has ribbed rubber grips and and an aluminum receiver.
Contender: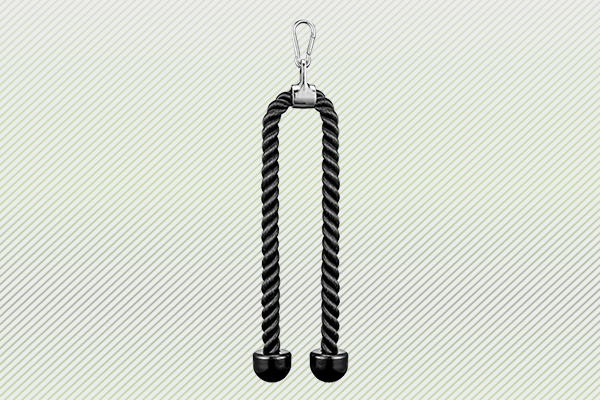 Luss Custom Heavy Duty Tricep Rope
Pros:
The accompanying carabiner ensures it will be compatible with most cable system attachments.

More affordable than comparable options.
Cons:
May have to routinely tighten the screw to keep the rubber stoppers from falling off.
Luss Custom Heavy Duty Tricep Rope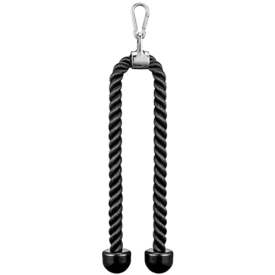 Luss Custom Heavy Duty Tricep Rope
Black nylon braided rope with removable rubber stoppers and chrome plated attachment with carabiner. Comes in 27 or 36 inches.
Also Consider: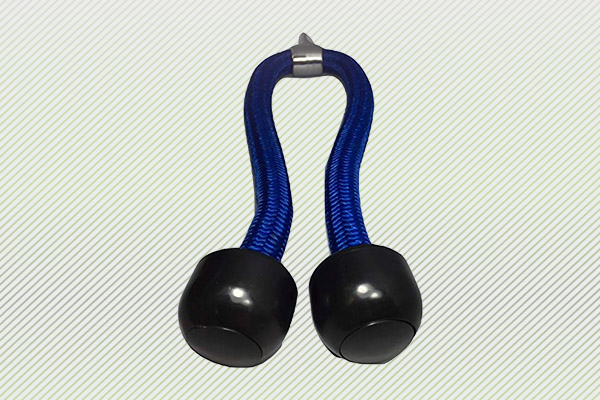 LPG Muscle TRICEP Rope Extreme
Pros:
More color options available than most competitors.

The ropes braiding may be better for athletes who prefer the rope be gentler on their palms.
Cons:
More expensive than other available options.
LPG Muscle TRICEP Rope Extreme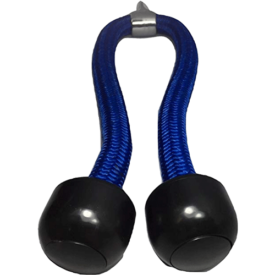 LPG Muscle TRICEP Rope Extreme
A 3lb 36 inch rope with three color options; black, blue, and orange. LPG uses a softer braid in their rope to increase its flexibility and offer a more cushioned grip.
For Easy Grip: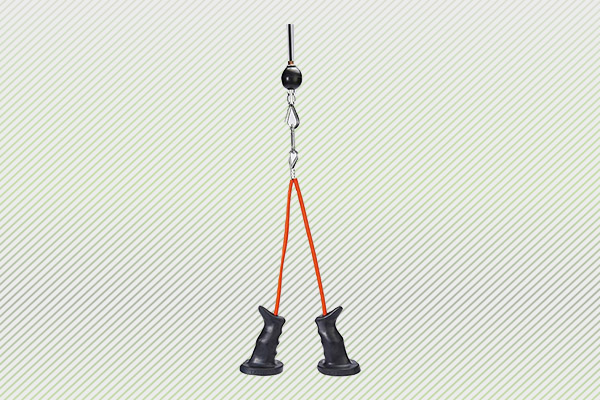 TACTI – TRICEPS LPGmuscle Double
Pros:
Pistol grips may be a better option for beginners.

The loop attachment likely to fit most cable systems.

The cable is thinner than the rope of many competitors, which may make it more comfortable for some lifters.
Cons:
Far more expensive than options without the pistol grips.
TACTI - TRICEPS LPGmuscle Double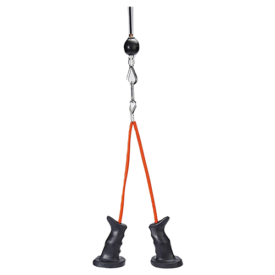 TACTI - TRICEPS LPGmuscle Double
This tricep cable attempts to remove added pressure to the wrist and wear on the palms with a unique pistol grip that will maintain position throughout the movement.
Best on a Budget:
A2ZCARE Tricep Rope
Pros:
More affordable than comparable tricep ropes.

The attachment rotates 360 degrees to offer an ease of movement.
Cons:
No length options other than 27 inches.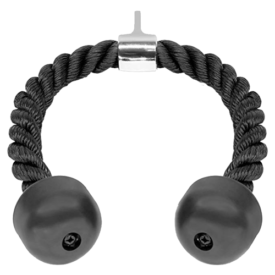 27 inch black nylon tricep rope with rubber stoppers and chrome swivel attachment. The rope is slightly narrower than many competitors at 1 inch in diameter. 
Methodology
Material and Braiding
The flexibility of a rope is usually associated to the type of material it's made of. Sturdier ropes are most often made of nylon but the flexibility will be influenced by the braiding. Larger braids won't allow for the same flexibility that smaller or tighter braids can which can have an impact on your grip as you hit full extension.
Attachments
Tricep rope attachments are made of steel, plastic, and in rare cases, rubber. They will all have a hole for cable system to attach to; carabiners and the like. Not all gym cable systems are made equal, so check that the attachments of your gyms cables would match the tricep rope you're leaning towards. When in doubt, there are tricep ropes sold with a carabiner.
Wrapping Up
Most gyms will have tricep ropes available, but can be worn or tattered from the constant use by their members and may not be the most comfortable to use for you. Investing in your own may solve those issues and is a quality addition to your fitness equipment arsenal.