Most of us could stand to increase our cardiovascular activity. Problem is, a lot of cardio can be pretty boring. If dragging yourself to the treadmill or the exercise bike feels like an insurmountable chore, it may be worth checking out an alternative mode of getting your cardio in. Weighted hula hoops utilize the same type of toy you used as a little kid to provide a fun, calorie-burning workout.
Typically weighing between two and four pounds, these fitness hula hoops are intended to strengthen core muscles, improve balance, and boost cardiovascular health. In recent years there's been a huge uptick in weighted hula hoop popularity. With so many options on the market, it's important to know you're getting a quality fitness item, and not just a kid's toy.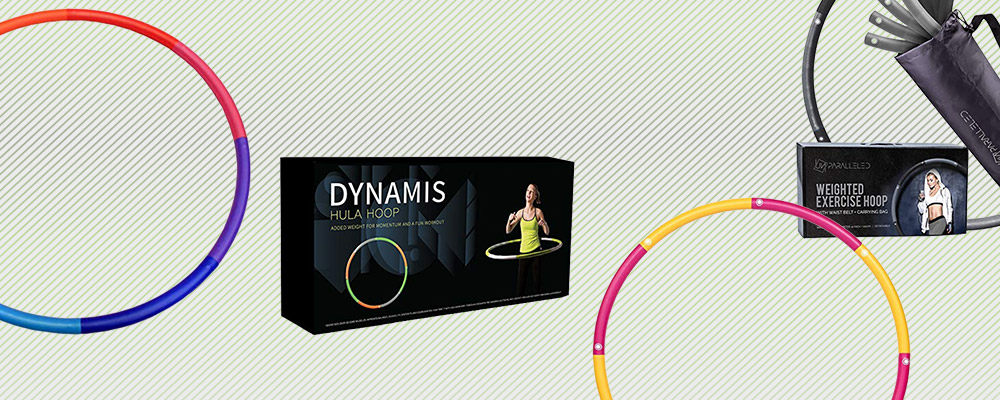 Editors' Choice:
Three Colors, Easy to Assemble
Pros:
The product is just over three pounds in weight and measures 36 inches in diameter. 

Includes a hard plastic core surrounded by a foam padded exterior intended to lessen the brunt of the hula hoop on your hips. 

Its six pieces are designed to be easy to assemble and disassemble.

Unique tricolor design of green, grey, and orange. 
Cons:
While the Dynamis hula hoop may be an excellent tool for achieving particular health goals, the manufacturer may be slightly exaggerating its health benefits in some of the branding. 
Contender: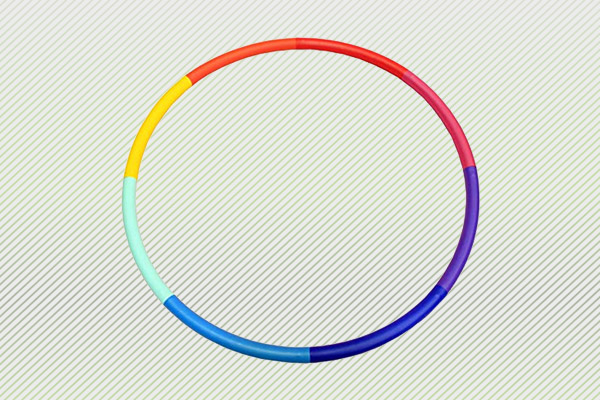 Includes a Free Workout DVD
Pros:
The product comes in 8 rainbow colored pieces that easily snap together with a button lock to form a weighted hula hoop.

Weighing just under 4 pounds and measuring 41 inches in diameter, this weighted hula hoop is a bit heavier than many of the other options on the market. 

The manufacturer includes a workout DVD with fitness routines to help you get the most out of your hula hoop. 

They've included a layer of foam padding around the plastic core to help guard against bruising.
Cons:
Though reasonably priced, this stands on the higher end of some of the other hula hoops on the market. 

The marketing claims here may be a bit overblown, as the manufacturer asserts this hula hoop can help you lose up to two inches off your waistline in only a few weeks. 
Best for On-The-Go: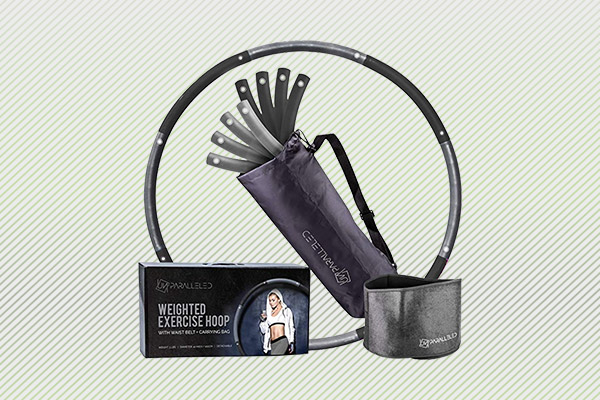 Easy to Transport, Comes With a Belt
Pros:
UNPARALLELED includes an 8 piece detachable hula hoop, a carrying bag, and a waist belt to help prevent bruising in their bundle. 

The 8 pieces of this hoop lock together with a simple but sturdy push button. 

Thick foam padding surrounds the plastic core, intended to help you avoid bruising. 

This hoop weighs three pound and measures about 40 inches in diameter.
Cons:
The core of this hula hoop is made with non-recycled plastic, which seems like an odd thing to boast about. 

Comes with a mild lavender scent. Some may find this lovely; others may hate it. 
Best Value: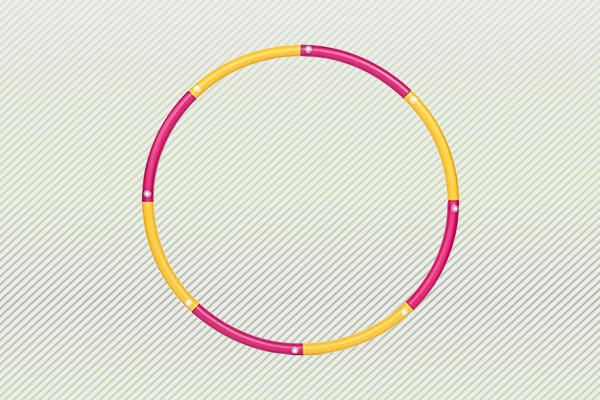 Inexpensive, Relatively Lightweight
Pros:
From a cost perspective, this is one of the more competitive weighted hula hoops among those we reviewed.

Comes in 8 pieces, designed to snap together easily.

Comes in a snazzy pink and orange. 

The manufacturer highlights their "perfectly" smooth design. 
Cons:
At just two pounds, this is among the lightest of the weighted hula hoops we looked at.
Also Consider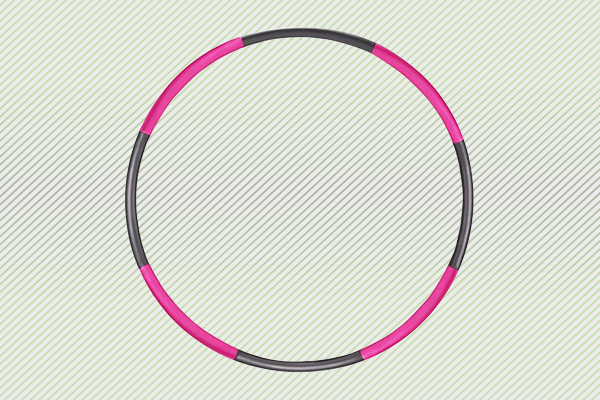 Soft and Beginner Friendly
Pros:
Auoxer has 8 detachable sections but the hoop can be stuck together in 6, 7, or 8 sections. This makes it useful for hula hoopers of all sizes. 
The hoop is wrapped in soft NBR foam, which is more environmentally friendly than many other foams.
The sections are easy to disassemble and click into and out of place.
This hoop weighs 1.9 pounds and measures 38 inches wide when fully assembled.
Cons:
The weight makes it great for beginners, but it might be too light for "advanced" hoopers.
The ad copy says you can burn 1,000 calories in 15 minutes wiht hula hooping — you can't.
Best for Women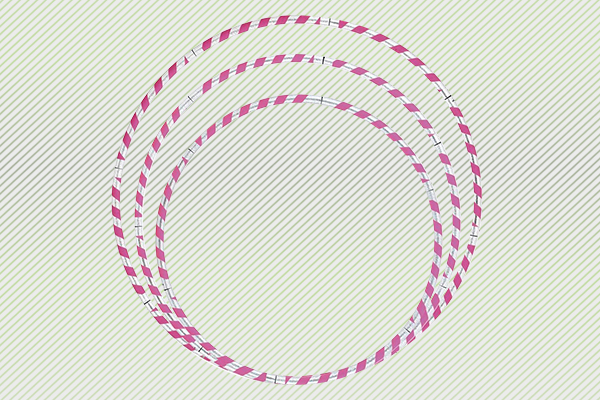 Just for the Ladies
Pros:
Empower says this product is specifically designed "with a woman's body and needs in mind."
The product comes with an instructional DVD with workouts.
This hoop's diameter is 40 inches and weighs 1.5 pounds.
Cons:
At 1.5 pounds, this is the lightest hoop on this list and so it may not satisfy those who want genuinely heavy hula hooping.
Methodology
For some, using a weighted hula hoop is a great alternative to more traditional cardiovascular exercise. Designed to strengthen your core and work on your balance while enabling you to break out of the routine of more common cardio workouts, weighted hula hoops come in a variety of styles. In comparing them, we took into account a few key features.
Weight
Probably the most important part of any weighted hula hoop is, well, the weight. Folks with very little hula hoop experience may want to opt for a smaller one to start out, as the heavier hoops may prove to be a bit of a challenge.
Diameter
Take note of the diameter of each hula hoop before committing to one. Less experienced hula hoopers may opt for a slightly larger one to begin with, as some find it easier to get used to the motion with a bigger hoop.
Assembly
Most weighted hula hoops come in several pieces, usually between six and eight. Consider if you intend to travel with this hoop; if so, you may be better off with a design that features less pieces.
Portability
Going hand in hand with the number of pieces that come together to create the hula hoop is your intention to travel with your hula hoop. If you intend to use it while on-the-go, it may be worth investing in a hula hoop that comes with a dedicated carrying bag.
BarBend Tips
If you're just starting out with a weighted hula hoop, it's probably wise to start slow. Weighted hula hoops can often leave some bruising or cause some discomfort, so you may want to start with just a few minutes a day while your body gets used to it.

If possible, test out a weighted hula hoop at a local gym before investing in one for yourself.

Pay attention to any size restraints the manufacturers note on their product as not all weighted hula hoops will go well with all body types.
Weighted hula hoops may be a great tool for folks looking to burn some calories while avoiding some of the monotony of typical cardiovascular exercise at the gym. If you're looking to step up your cardiovascular routine, it's wise to consult a medical professional.