Wrist weights have undergone a facelift in recent years! While you may picture the lumpy, old, velcro-laden monstrosities from decades past, improved technology and materials have resulted in sleeker, more comfortable gym accessories. While some are designed solely for use around the wrist, other brands offer options that can also be used as ankle weights as well.
You may be tempted to strap these on and head go about your workout routine as usual, but wrist weights can cause undue stress to your joints while performing certain exercises. Instead, these weights can be very useful for specific, targeted activities. Some use them on their ankles to add difficulty to pilates-esque movements, while others who struggle to grip dumbbells will use wrist weights while performing upper body strengthening exercises. Regardless of how you intend to use them, it's important to know what to look for as you decide on a pair of weights for your home gym.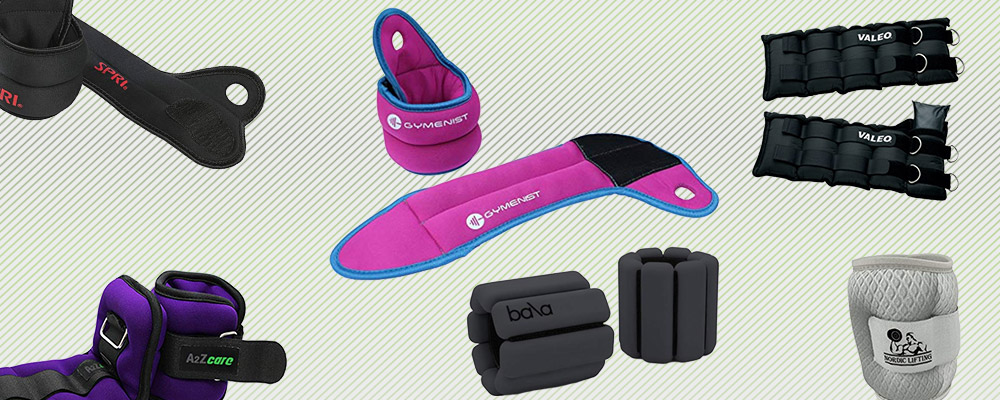 Editors' Choice: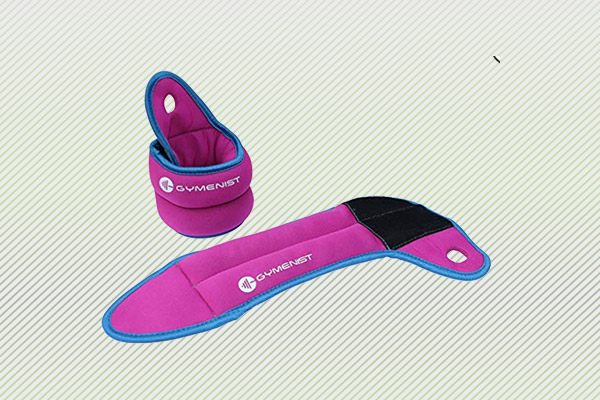 Gymenist Wrist Weights
Pros:
Gymenist Wrist Weights are uniquely designed with a thumb hole that keeps the weight secure around your wrist while leaving your palm mostly uncovered. 

Available in three sizes, 1, 2, or 3 pounds per weight, with each size having its own color. 

Comes with a convenient, clear plastic carrying case. 

Adjustable on the forearm to help keep a more secure fit. 
Cons:
A number of reviewers mentioned that the hole for the thumb felt a bit small and tight. 

Only available in very bright colors, so if you're trying to keep it subtle at the gym, these may not be the right pair of wrist weights for you.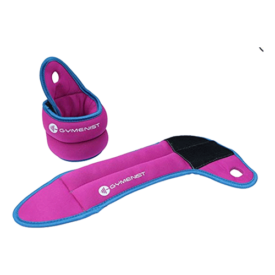 Available in 1, 2, and 3 pound variations, Gymenist's wrist weights include a thumb hole to help ensure they stay in place. These one size fits all weights may be great for folks who practice boxing exercises in their workouts. 
Contender: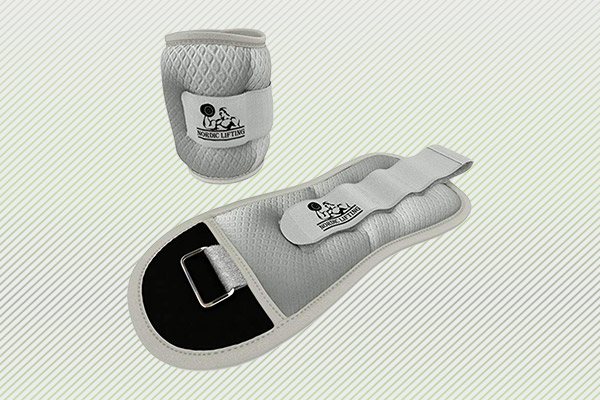 Nordic Lifting Ankle/Wrist Weights
Pros:
Design-wise, textured gray exterior provides a very smooth look for these weights. 

Nordic Lifting's weights are filled with sand to give them an evenly distributed heft. 

Available in 1, 2, 3, and 5 pound variations. 

Includes a convenient carrying bag.
Cons:
Some reviewers mentioned that these weights were a bit loose for folks with small wrists. 
Nordic Lifting Ankle/Wrist Weights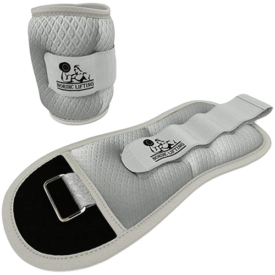 Nordic Lifting Ankle/Wrist Weights
Nordic Lifting Ankle/Wrist Weights are a sleekly designed pair of weights available in 1, 2, 3, and 5 pound increments. Made with neoprene padding and reinforced stitching, these are designed to fit all sizes of wrists or ankles.
Also Consider: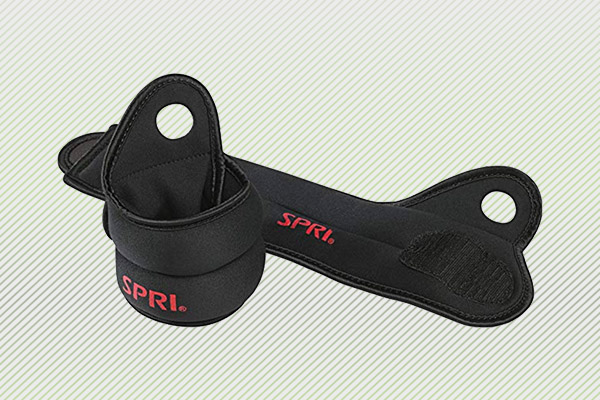 SPRI Wrist Weights
Pros:
These weight sets are available in 1 and 2 pound options. 

SPRI wrist weights utilize a thumb hold and are designed to ensure these weights stay in place while you exercise. 

Weights are designed to leave as much as your palm exposed as possible, making it possible to grip other items while wearing these weights. 
Cons:
Though marketed as a one size fits all, folks with smaller wrists noted that these weights 

felt loose.

Only available up to 2 pounds per weight, which may be on the lower end for some folks.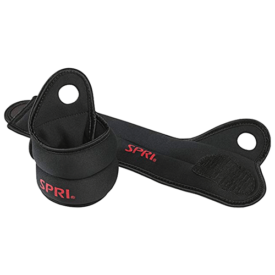 These securely designed and competitively priced wrist weights include a thumb hole to help keep the weights in place while you workout. These black, bulbous looking weights are available in 1 or 2 pounds per weight.
Best Adjustable Weights: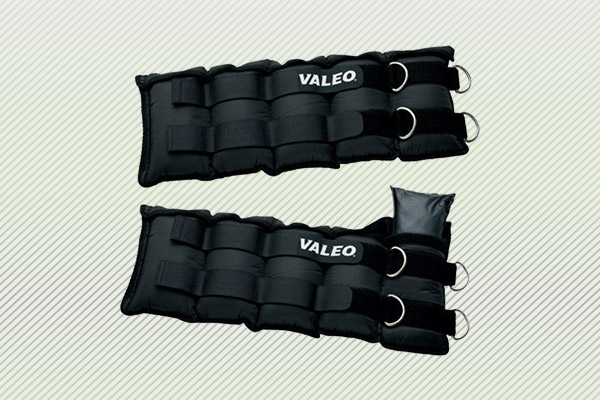 Valeo Adjustable Ankle/Wrist Weights
Pros:
These weights are adjustable. Each side has five pouches that hold weighted sand bags. If you want to keep it light, you can remove bags.  If you're looking to step up the intensity, you can add sandbags, giving you up to 10 pounds of weight on each side.

A D-ring and velcro closure system helps keep these weights securely in place. 

Available in three sizes, ranging from 2.5 lbs to 10 pounds per weight.
Cons:
Rather than one strap, each weight includes two straps, which may be a bit less convenient.
Valeo Adjustable Ankle/Wrist Weights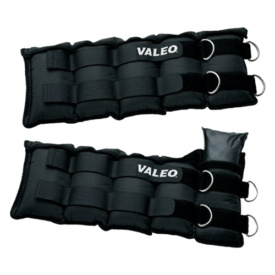 Valeo Adjustable Ankle/Wrist Weights
Folks looking for a heavier set of wrist weight may be interested in Valeo's offering. With five individual sandbags per weight, these weights can also be adjusted by adding or subtracting weights. 
Most Colorful: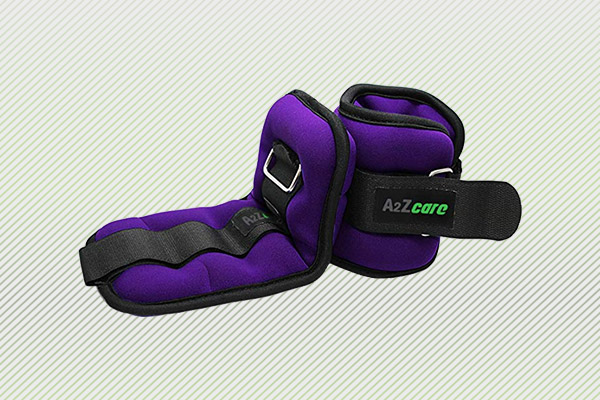 A2Z Care
Pros:
Features a breathable elastic fabric designed to prevent skin irritation while absorbing sweat. 

Durable velcro straps are made of nylon. 

Strong, metal rectangular loop for the strap to go through. 

Available in a variety of weights, ranging from 1 pound each to 5 pounds each. 

Competitively priced.
Cons:
Some complaints about the velcro straps digging into skin. 
A2Z Care provides a variety of wrist weights, available in a number of colors. These straightforward, sand-weighted weights feature a soft, breathable elastic fabric designed to absorb sweat and prevent chafing or irritation. 
Methodology
Wrist weights may make a great addition to your workout routine. Getting a comfortable pair that fits your needs is a must. Before you add any of these to your shopping cart, let's take a look at some of the key features to consider.
Weight
This may seem pretty obvious, but there are a variety of options in the actual weight included in wrist weights. Some of the lightest on the market are at about half a pound each, while some of the heaviest check in at 10 pounds per limb. Know yourself and your workouts. If getting through a cardio set of shadow boxing is already a chore and a half, adding 3 pounds of weight to each wrist might not be your best move.
Strap
Most ankle and wrist weights use some type of velcro strap to attach. The biggest differentiators are in the number of straps and in the type of metal ring loop they go through.
Style
While traditional wrist weights are very utilitarian in design, some of the options on the market are designed to keep with the current trend of looking good while hitting the gym. Note that if that's important to you, it may be reflected in the price tag.
Adjustability
Some of these weights are adjustable, as they're designed with small sand bags that can be easily removed. Others are static. If you intend to share them, it may be worth investing in a pair that can be adjusted.
BarBend Tips
It may not be super wise to strap on a pair of these weights and ago about your workout as usual, as this could result in undue stress on your joints. Instead, start slowly with some targeted work.

Before you invest in a premium pair of wrist weights, take into account how frequently you intend to use them.
Wrist weights are an excellent way to add some intensity to certain types of workouts. If you're unclear how to use them, it's probably wise to consult a professional.