Winning and losing is how athletes are typically evaluated. In strength sports, such as Olympic weightlifting, there is perhaps more subjectivity in regards to what success can mean. An athlete who improves their technique, lifts a personal record (PR), or qualifies for a national competition can be considered successful in weightlifting. These athletes typically set personal goals for themselves, work with their coach to set a course of action, and most importantly, they put in the necessary work to get the job done. An athlete may not realize it, but any coach worthy of that title will have a process in place that is designed to make the athlete successful.
The last weekend in August, I found myself at the Brooklyn Barbell Club in Brooklyn, NY, where in addition to a thrilling weightlifting competition, they also hosted the culmination of a weeklong youth athletic camp. For the third year in a row, Coaches Juan Blanco and Joey Swidler brought youth athletes from all over the five boroughs of New York City (plus New Jersey) to their gym. Many of these athletes are considered to be "at-risk," and come from disadvantaged socioeconomic or minority backgrounds. The purpose of the camp was two-fold: to teach Olympic Weightlifting to a young group of athletes and to use the sport to teach life lessons.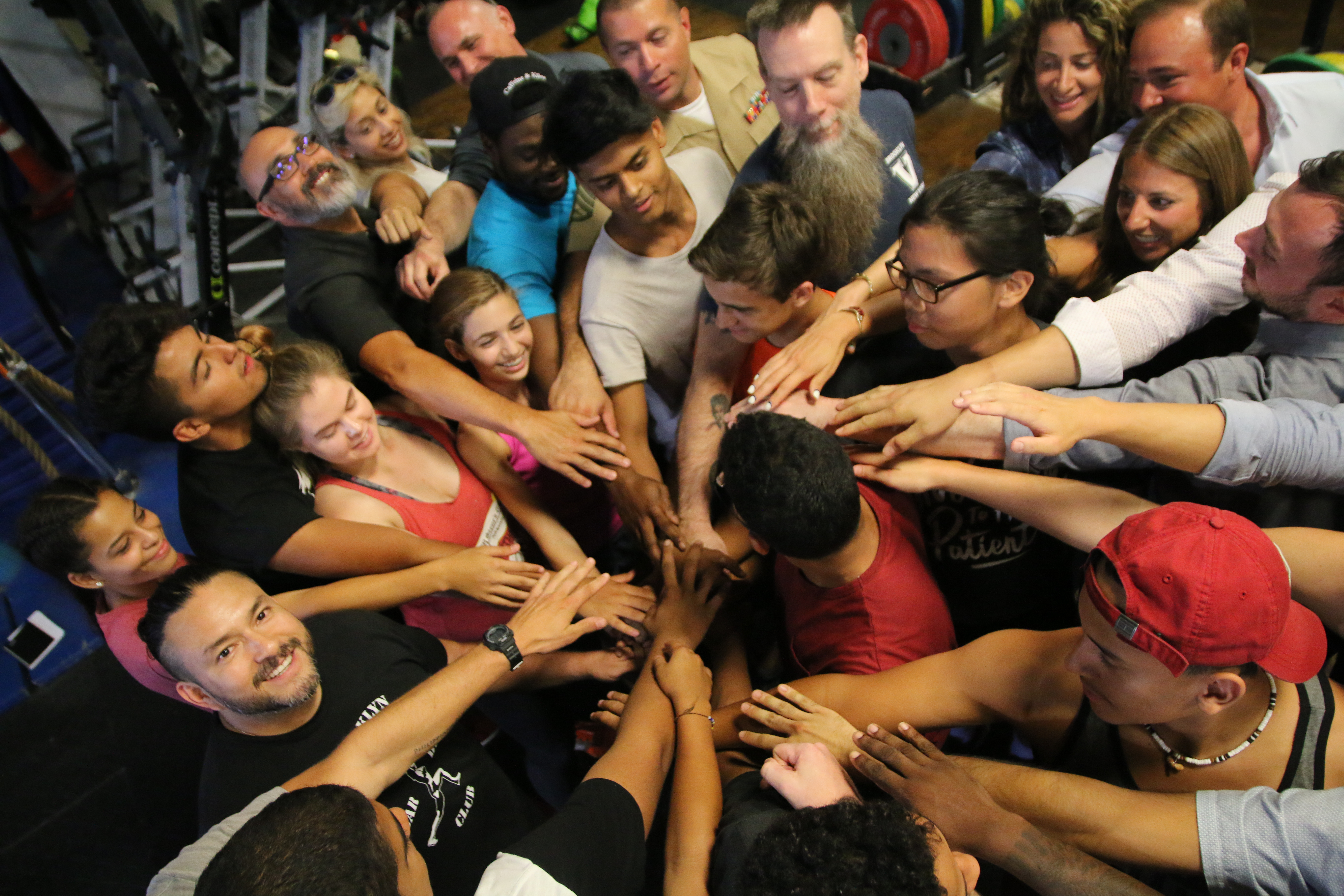 Coach Blanco wants to help the athletes build on their success day after day.
"For a lot of these kids, they don't understand their full potential. Weightlifting is a way to provide them a challenge but they can see immediate results [Personal Records]. We take the main task [Snatch or Clean & Jerk] and break it down into the fundamentals. We are teaching them that work now will lead to success in the future. These are life skills that will translate directly to school and the real world."
The camp was designed to provide a supportive environment in which athletes could develop a strong sense of purpose and achievement. This included before and after journaling, where before training the athletes would journal their daily goals and how they felt physically and emotionally. After training they would journal how successful they felt the training session went and what caused the outcome. This methodology was used for self-reflection and analysis on what they wanted to improve and to help them build on their successes.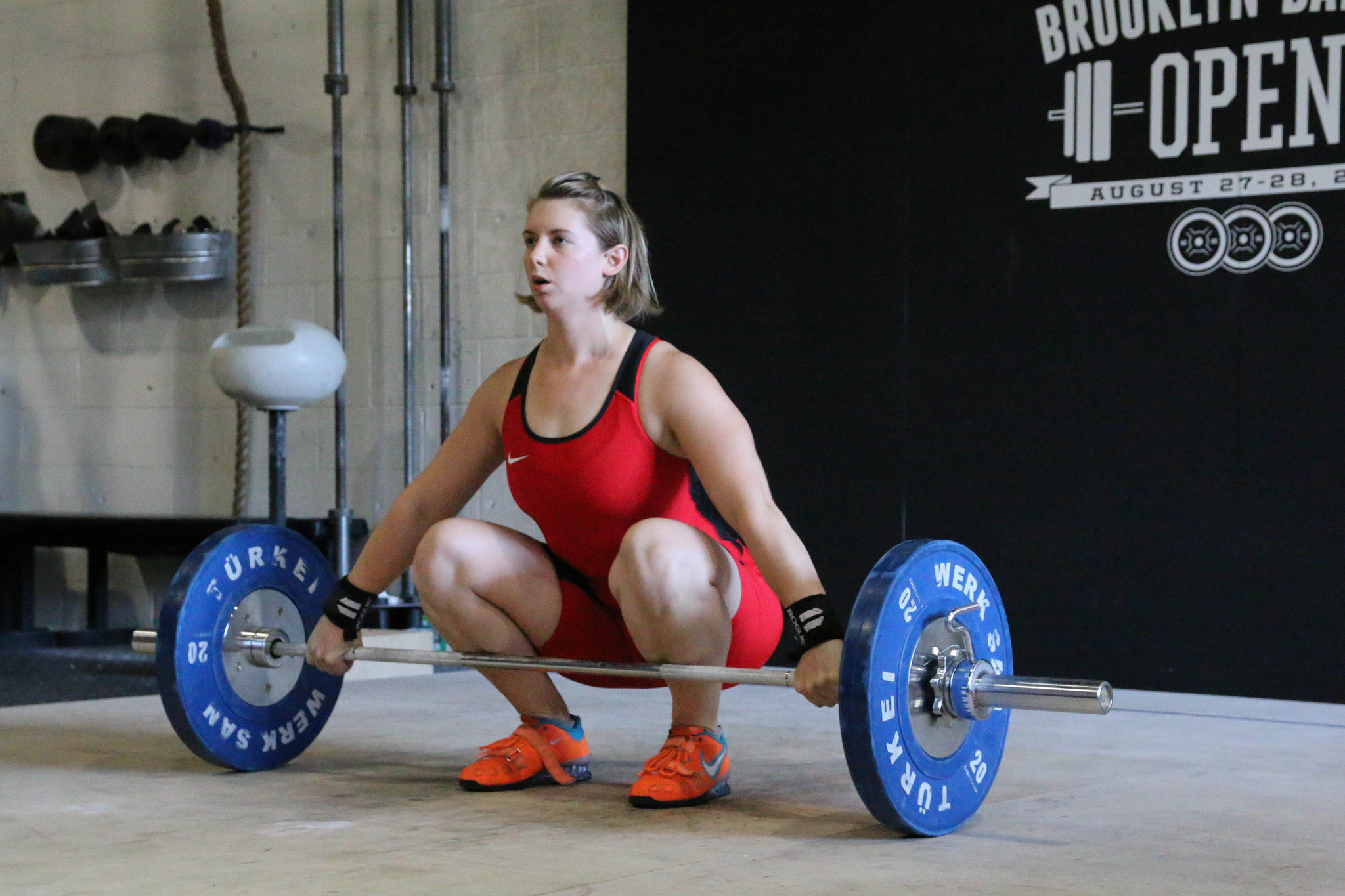 Images courtesy of Brooklyn Barbell and CrossFit Virtuosity
I had the opportunity to chat with several campers who have participated in the youth athletic camp over the last several years, and they told me firsthand about the impact it has had on their lives.
Reginald Lominy, who is now 20 years old, was an athlete in the original 2014 youth athletic camp and attributes a lot of his success to the experience. As an athlete, he has qualified and competed at the USA Weightlifting Junior National Championships, along with the American Open. He is a CrossFit Level 1 Trainer and is employed as a coach at several CrossFit gyms in the Brooklyn area – primarily Olympic weightlifting and CrossFit Kids programs. Currently he is student at Baruch College, where he studies finance. Reginald did a lot of hard work to get this far, and I have no doubt he will continue to excel. However, it did help that he had the support and guidance of a group of adults to teach him how to do the work.
An athlete who some might say has a similar story is 18 year old Pedro Rosario from Camden, New Jersey. He attended both the 2014 and 2015 athletic camps and this year advanced into an assistant coaching position. He has competed at both the USA Weightlifting Youth & Junior National Championships and recently graduated from high school. He currently is working as an instructor at a local CrossFit gym as well.
The athlete I spoke with the most was 17 year old Alice*; she attended the 2015 youth camp and enjoyed it enough to continue to train for the past year. In my opinion, she was the epitome of why this camp existed in the first place. I grew up in the suburbs of Buffalo, NY; which is very similar to much of middle America, and a lot of the issues that could categorize her as "at-risk" I never would have thought of.
For example, Alice and her family moved here from the former Soviet Union – making her a "first generation" American. When myself, Coach Blanco, and Alice chatted, it seemed foreign to her that my parents, grandparents, and great-grandparents were all born in the USA. Before she attended the youth camp, Alice seriously considered dropping out of high school and entering the military or work force. Coach Blanco shared with me part of an essay Alice wrote as one of her journaling assignments. In her own words: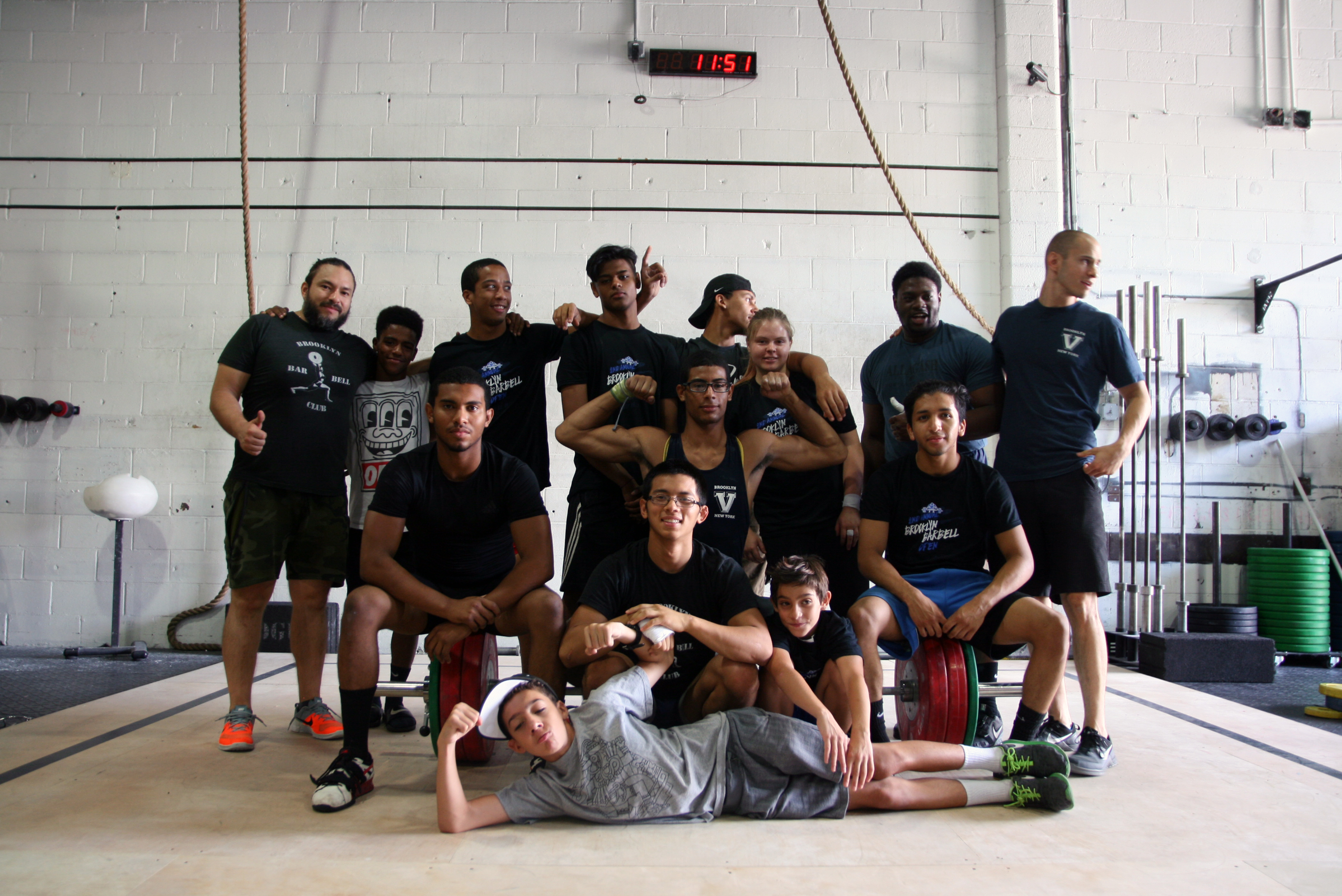 "It's still shocking to me that in one week, I was better able to gain an understanding of life through sport. Perseverance is something that applies to the gym and you learn to physically struggle with it, but it's also a mental struggle that you fight outside of the gym. However, if you put in the time and effort the result will show and this is something that applies to school, relationships, hobbies, etc."
Today Alice is entering her senior year of high school, and her grades have significantly improved over the last year that she has been dedicated to training the Olympic lifts. She is anticipating competing at the 2017 Junior National Championships in the spring, and she is busy making plans to attend college after she graduates from high school next year.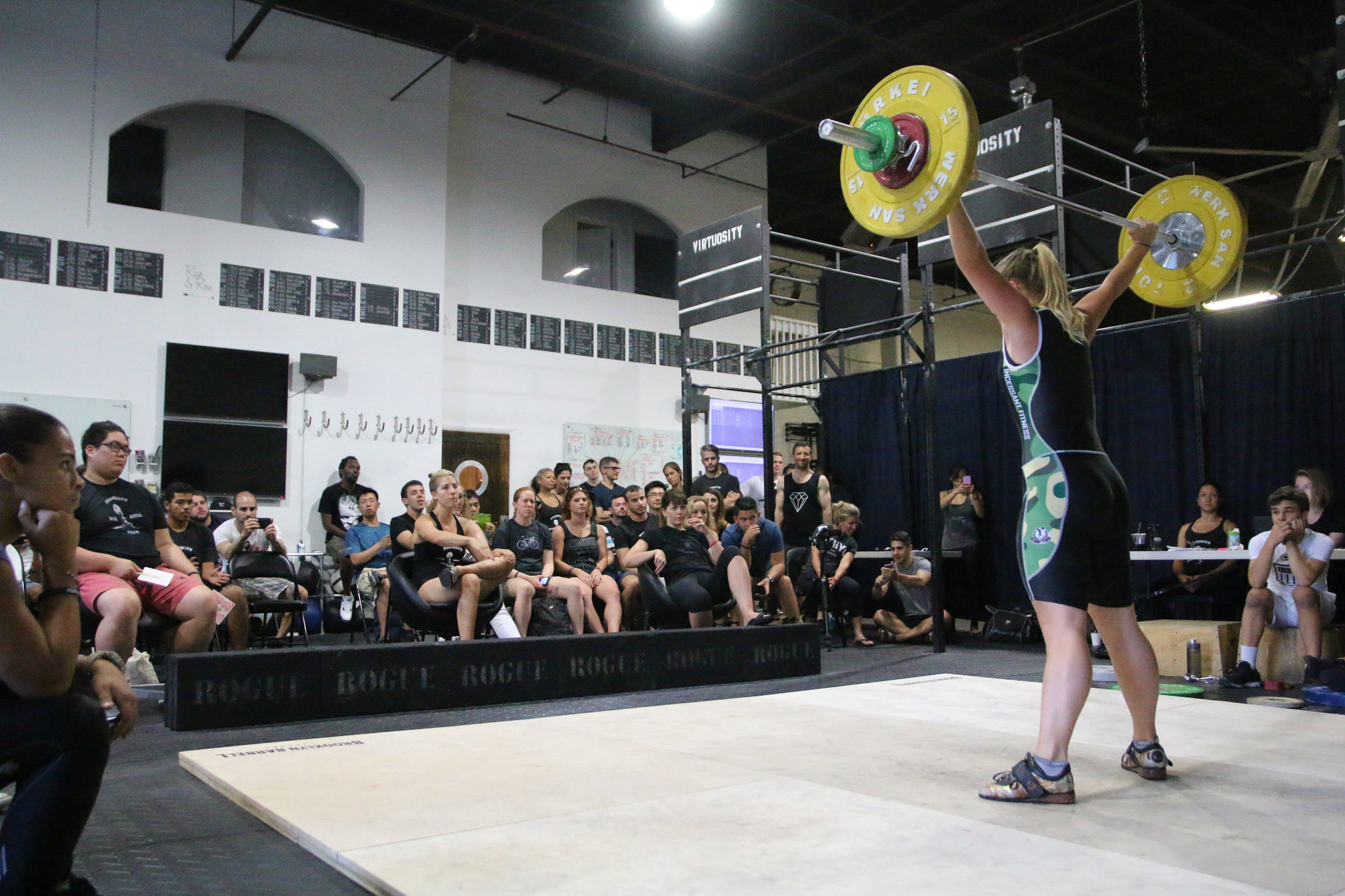 Brooklyn Barbell Club is associated with the New York City branch of Steve's Club, which provides a network of programs through which at-risk or underserved youth of any socioeconomic background can join in the CrossFit Community at a reduced, low, or no cost structure. Athletes who attended these week long camps were provided with various scholarships to help defray the overall cost. This year they had 13 athletes attend, and their hope is that in the future they will continue to grow the camp.
Long-term, the coaches at Brooklyn Barbell Club hope their model will lead to other CrossFit locations in New York City, and around the globe, helping underserved youth in their communities. Teaching life lessons through sports and physical activity is a great way to support physical fitness and foster skills for a lifetime of accomplishment.
*Names of camp participants under 18 years of age have been changed to protect their privacy.
Editors note: This article is an op-ed. The views expressed herein are the authors and don't necessarily reflect the views of BarBend. Claims, assertions, opinions, and quotes have been sourced exclusively by the author.