Editor's Note: Last week, we brought you the story of Robert Parcells Jr., a Deaf CrossFit athlete who works out in New York City. After hearing how Robert approaches his training, we wanted to talk to his coach, Bobby Kiernan, and learn a little bit more about Bobby & Robbert's coach/athlete relationship. 
What did you think when you first heard Robert was coming?
To be honest, I was a little nervous because even though I have experience with adaptive athletes, Robert was the first non-hearing athlete I had worked with. Since my sign-language skills ranged from waving hello and goodbye, I wasn't sure what it was going to be like, communication wise.
Luckily, Robert was and is awesome. He actually teaches sign language here in the city, so he is very patient with our members and me if we don't necessarily have the correct "words" right away. It also helps that movement can be a universal language.
I also thought a lot about how my current members would react. Obviously, I trust in my family here at Reebok CrossFit 5th Ave and know that we have the most respectful and welcoming group of members, but I did feel protective over Robert. How would I work to make him feel included? How would I introduce him to my members if I didn't speak sign language? Would they know how to approach him even if I didn't? To my surprise, we actually have a fair amount of members that know some sign. The CrossFit community never lets you down!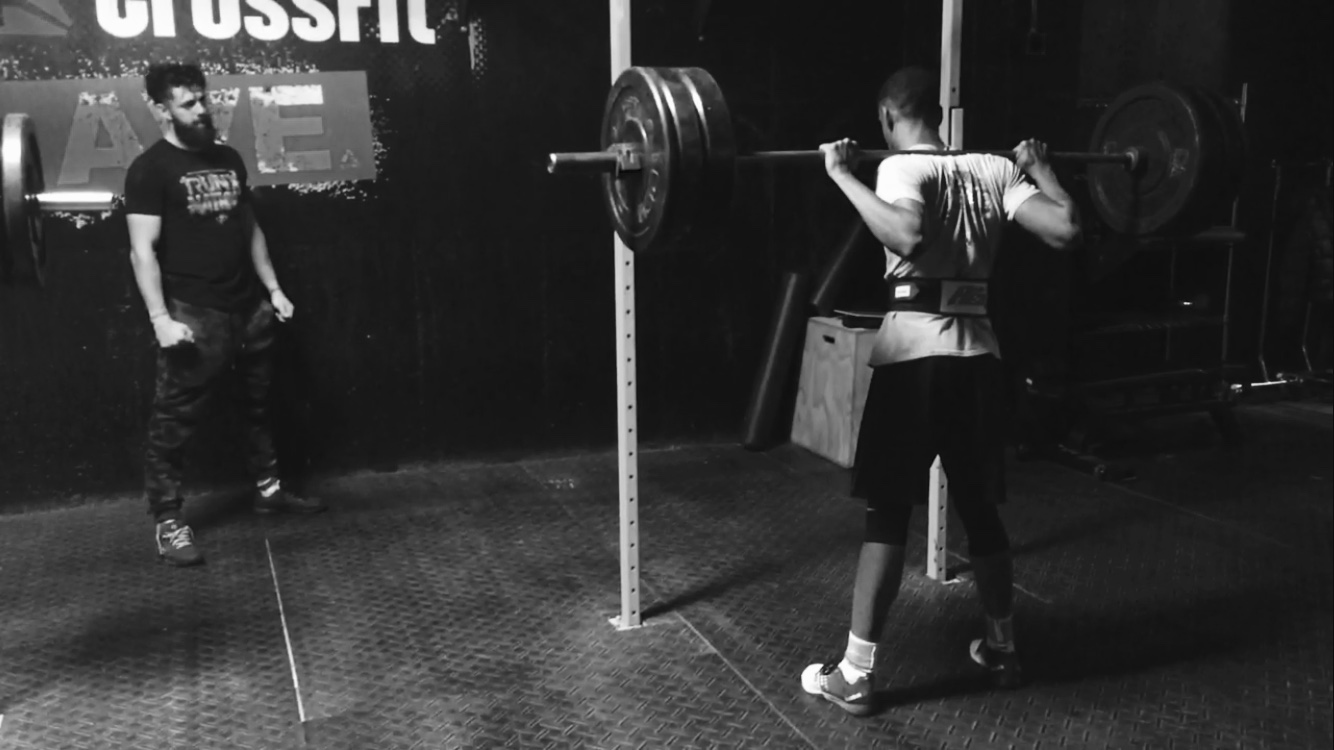 How is coaching Robert different from coaching someone who can hear?
Robert moves very well, which obviously made coaching him much easier. At times I need to break some things down for him, but it's not really different than for any other member. For Robert, I communicate the important, intricate parts of the WOD using a dry erase board. My biggest goal is to make sure that Robert feels like he is taken care of and just as important as everyone else in class.
There are different types of ways people learn movement. By default, Robert has to be a visual learner, so I have to make sure that I am super specific when I gesture to him about the movements. I also have to remind myself to work up the courage to try signing. It's definitely a challenge!
Luckily, Robert and our Assistant Office Manager Melody (who also signs pretty well!) are working to teach me at least the basics. Just even knowing how to ask about his day, or ask him if the workout was hard or easy feels like a huge step for me. People forget that coaches are students too, and I strongly believe that if you stop seeing yourself as the student, you will only be doing a disservice not only to your members but to yourself.
What has been the biggest challenge?
It really just comes down to communication and awareness. With over 500 members here at our box, I am constantly running from one member to the next. I have to dial in at a moment's notice with everything from their name and any injuries they've had, to what they ate for breakfast that morning and how their child is doing in preschool this month. It's nuts! Being aware of who I have on the floor and keeping open communication between my coaches and athletes is key, regardless of their physical abilities or challenges.
What has Robert taught you about coaching?
Patience, and how to be a better listener. It's easy to let yourself get distracted during a class or even frustrated after a long day of coaching. Robert has definitely humbled me. When I think about the struggles he must face with communication on a day to day basis, I have to check myself and remember to be grateful and appreciative of all that I get to do everyday when I come to work.
Featured Image: Bobby Kiernan (@torquednation)