Ahhhhh, the internet. It's a never ending source of amusement, horror, and information — often at the same time. In more civilized sports, angry fans take out their frustration during a casual street riot, but in CrossFit, fans and "fans" take to the internet to troll.
Facebook, Instagram, Twitter — the trolls are always there to some extent, but there is no better training ground for trolls than in the live comments of YouTube, and there is no better troll bait than the CrossFit Regionals.
Combine multiple streams over different time zones with sometimes questionable technique, and you've got the troll trifecta. It's almost as much fun to watch the comment section as it is to watch Regionals themselves. Almost. The sheer number of spam posts and truly vulgar, unnecessary statements can overwhelm even the most dedicated troll watchers.
But we're dedicated, so we powered through that annoyance to find you the most entertaining, amusing, and brutally honest comments and conversations from this weekend's CrossFit Regionals.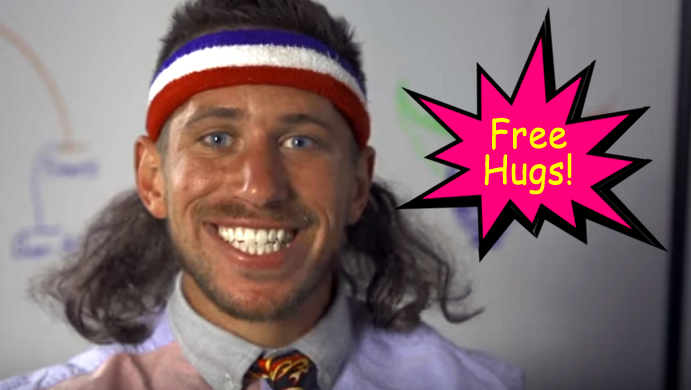 We've also got to give Dan Bailey some major props. The guy is the subject of more internet trolling than all other athletes combined. He clearly has a great attitude about the whole thing given his alter-ego Danny Broflex, but we'd still love to know why Dan is basically the Bad Luck Brian of CrossFit. That said, we certainly wouldn't mind being the recipient of a few of his Performance Enhancing Hugs. Especially with those arms — it's a shame he didn't qualify this year, but we're hoping to see him compete again soon.
All the below comments are real, in their original format, glorious spelling errors and all! We're also not censoring screen names because 1) If you're a troll you should know better than to use your real name. 2) The Internet is public and forever. Don't forget it.
There's being a funny troll, and then there's being a jerk troll. Don't be a jerk troll.
Just for fun, we turned our favorites into sharable graphics, because we all know there's nothing more inspiring than some wise words photoshopped over a sunset.
—
mayo mayo Kara will win the open for sure
Raul Ramirez murph killed her
SSB 28 CROSSFIT IS SHIT
mayo mayo Crossfit is the Shit!!!!
Cédric Dupont: too much cardio in this movement
Daniel Hilyard is this zumba?
Eduardo Medin wow this insanity program is awsome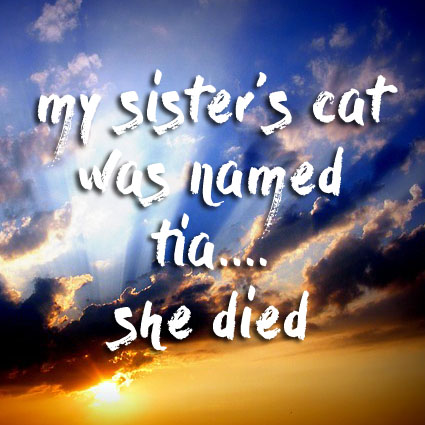 William Rocha "And…for the 30th consecutive year, the second fittest man on earth is…..MATT FRASER!"
PatCF his legs are massive lol
Brett Sanders poster lad for crossfit. or is that a girl, i cant tell
Joel Carlo Dan Bailey under investigation for performance enhancing hugs
Robert Heieck and yes, rich froning already went
Robert Heieck he's in every region
john bob whoever wins the region is actually Rich
PatCF tough cookie
Robert Heieck only if the cookie is paleo
Canadian Giant i used to practice lifting by holding car batteries
Joshua Randall dead serious though…..hoping to make it [to Regionals] next year
Johnathan Espey you wont brah joseph
Ken Scofield "You'll wanna let your feet do the work on the kip during those pull ups so the overhead squat doesn't fatigue your bench press eccentric motion about 20 minutes into round 4″ – Bill Grundler on a 5k
Robert Heieck my sister's cat was named tia…. she died
Grason Josh Bridges is the only guy I've heard of finishing an AMRAP early
Cody Irons show em who's boss dan, just puke all over the floor
Lastly we have this gem. It remains uncredited because we're delirious from watching the Pacific Regionals at 3am and didn't copy/paste correctly, but it surely explains the childhood upbringing that turned Kara Webb into a beast.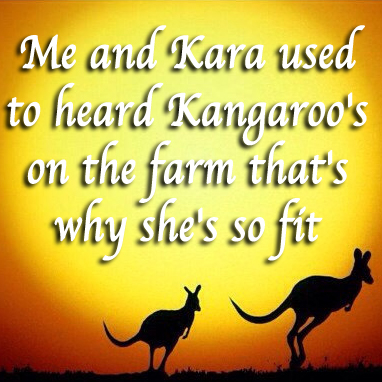 Photo: frontierofficial