Harrison Maurus is one of America's top young weightlifters, and his performance today at the 2016 IWF Youth World Weightlifting Championships is simply further proof. The 16 year old, 77kg lifter went snatched 145kg and clean & jerked 176kg to secure silver in all three phases of competition and increase his own American Record total by 14kg.
Below is a look from the audience section at Maurus' two silver medal lifts.
Here are two more angles of Maurus' 145kg snatch, embedded below.
And another angle from the crowd.
Colombia's Yeison Lopez took first in the competition by a 30kg margin, setting two new Youth World Records in the snatch (finishing with 160kg), a new Youth World Record in the clean & jerk (finishing with 191kg), and a new Youth World Record in the total (351kg).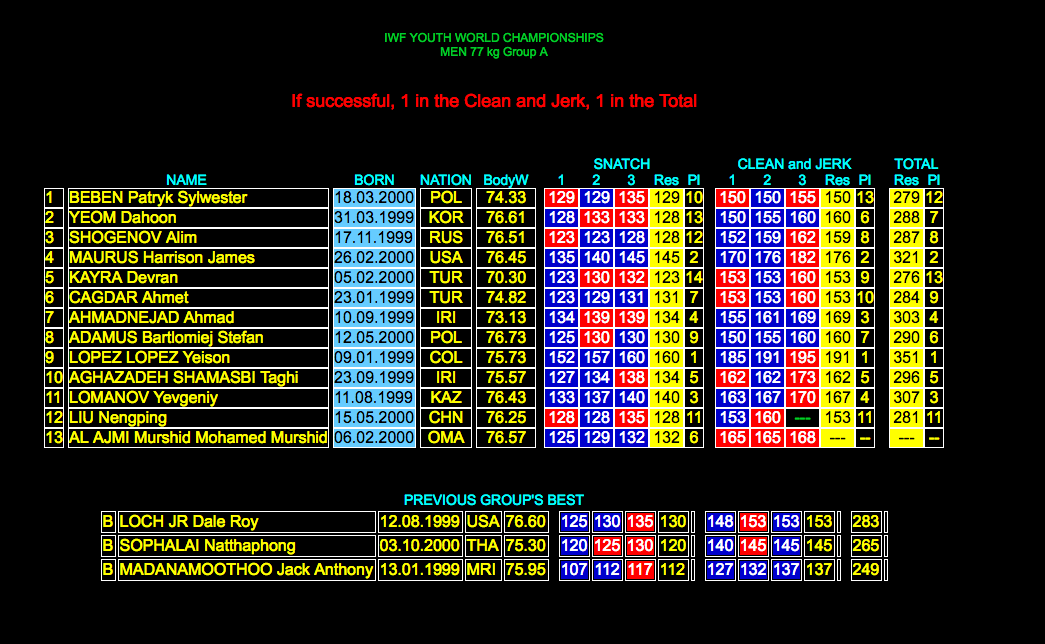 Maurus finished with a 321kg total, and third place went to Kazakhstan's Yevgeniy Lomanov with a 307kg total.
Lifting continues through Tuesday in Penang, Malaysia, and there are plenty more exciting sessions to come!
Featured image: @earthfedmuscle