In a post published Sunday, the International Weightlifting Federation (IWF) acknowledged the hacking of their website shortly after the conclusion of weightlifting at the Rio Olympics and warned they still can't guarantee the origin of content posted until further notice.
From the post:
The International Weightlifting Federation's website was down for a couple of days after being hacked by Iranian fans. Due to the persisting attacks, we are unable to guarantee the origin and authenticity of some of the content being posted.
Following the conclusion of the men's superheavyweight A session in Rio — in which defending champion Behdad Salimi had his second clean & jerk overturned by the jury, leading to outrage among some Iranian fans — IWF.net was hacked by a user with the moniker "Master of Pain," who modified the homepage in apparent support of Salimi. Many spectators and event announcers felt the jury made the correct decision in overturning the lift, though after Salimi failed his last clean & jerk and ended the competition with no total, hundreds of thousands went online to voice their disdain.
While the IWF site was soon thereafter taken down completely, a screenshot of the hacked homepage — from an Imgur post — is embedded below.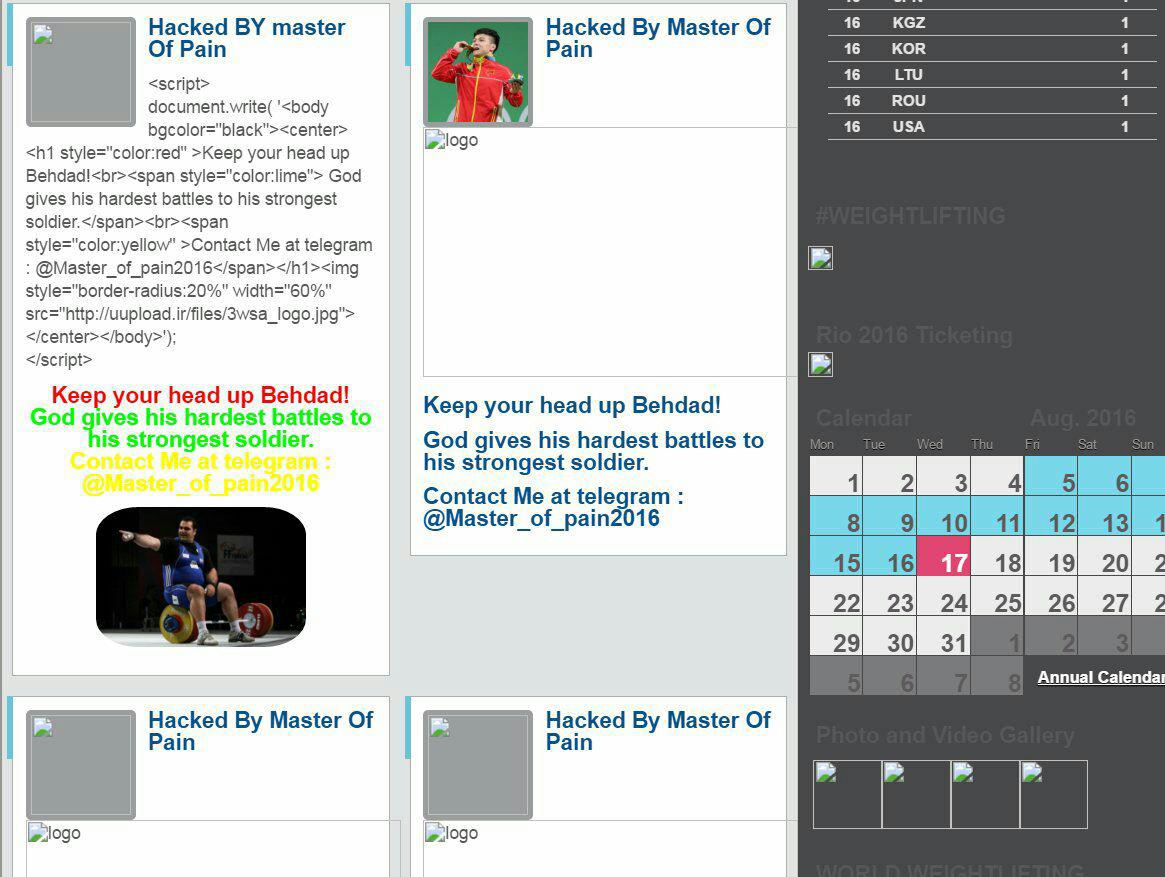 No word yet on when normal posting will resume on the IWF's site, which appears to be back up permanently, though the recent notice would imply there's still a perceived risk of repeated hacks.
The IWF's Instagram account has also been inundated with comments in support of Salimi; as of this writing, over 1.2 million comments have been posted on their post featuring the superheavyweight podium, most of which include the hashtag #BehdadSalimi. Iranian weightlifting officials have since filed an application with the Court of Arbitration for Sport, though it's unclear what actions the CAS could or would take if the application is upheld.
Featured image: Imgur