Jacksonville news outlet News4Jax has reported the Florida city with just under a million residents will bid today to host the 2017-2019 CrossFit Games.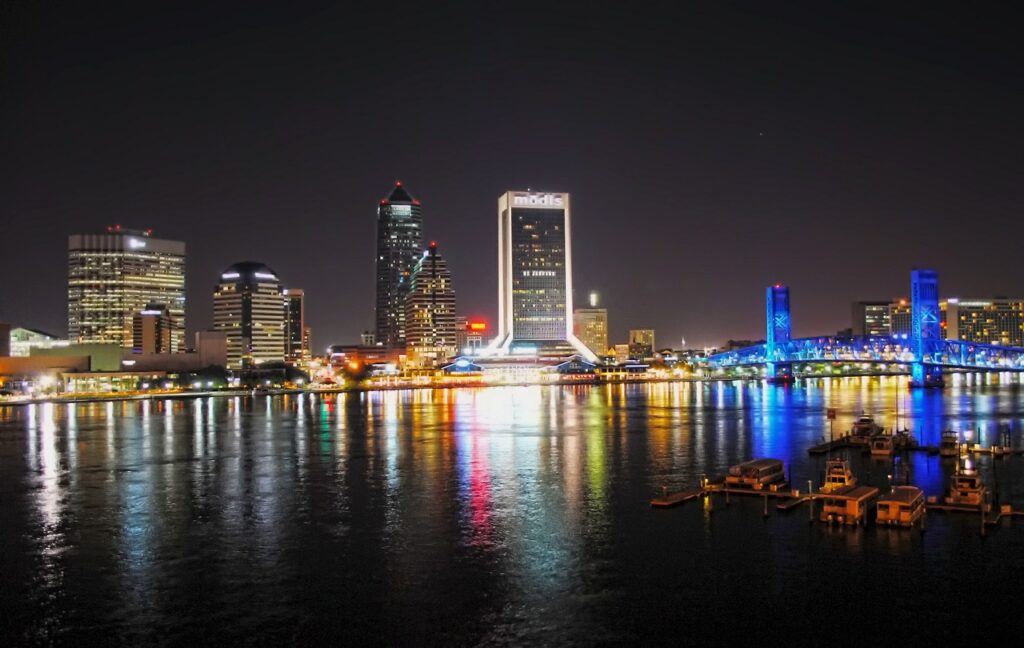 Jacksonville, Florida skyline
In April, CrossFit Games General Manager Justin Bergh wrote a letter to the CrossFit community suggesting the event may move away from Carson California after the 2016 season. The CrossFit Games has been held at the StubHub Center (formerly Home Depot Center) every year since 2010.
Jacksonville's bid is spearheaded by the JAXSPORTS Council, which is asking supporters to use the hashtag #CROSSFITtoJAX to show support. According to News4Jax, the council will be asking supporters to perform burpees (#burpees4thebid) to show additional support on social media.
Jacksonville didn't make our initial list of predictions for cities to host the Games, but it looks like they're going all-in. CrossFit, Inc. has put out a call to cities for bids for the Games from 2017 to 2019, which is currently listed on Connect SPORTS; interested parties can email CrossFit's Billy Rodgers for a full RFP. That's "Request for Proposal" in non-consultant speak, implying interested cities will need to go through a formal bidding process to signify they can truly meet CrossFit's needs and wants for hosting the event.
The initial asks from prospective host cities include a $100,000 rights fee, hiking and running courses, a swimming facility with a pool and open water, and multiple sports arenas with capacity ranging from 8,000 to 18,000 seats.
The Connect SPORTS listing also gives estimated date ranges for the 2017 (July 18-24 or July 25-31), 2018 (July 17-23 or July 24-30), and 2019 (July 16-22 or July 23-29) CrossFit Games.
Which city do you think should host the CrossFit Games in 2017 and beyond? Let us know your picks in the comments!