Picking up where she left off in 2016, Hayley Reichardt has won the first medals for Team USA at the 2017 Junior Pan American Championships in Guayaquil, Ecuador. Reichardt, who represents the Garage Strength Weightlifting team, finishes her competition with a clean sweep of three silver medals after successfully lifted 72KG in the snatch and 90KG in the clean & jerk for a 162KG total in the 48KG category. Facing a do or die situation after two unsuccessful attempts in the clean & jerk, Reichardt was successful on her final attempt to stay in the competition and win a spot on the podium.
The 48KG Junior Pan American Medalists are:
Cinthya Sanmartin (Equator) – 171KG
Hayley Reichardt (USA) – 162KG
Dolorita Cotes (Dominican Republic) – 153KG
Video of Reichardt's performance is embedded below:
At only 18 years old, the Reading, PA, native is no stranger to success in national and international competition. In October of 2016, Reichardt became the first American Woman to win a medal at the Youth World Championships, when she placed third overall in the competition. She is a three time medalist at the Junior National Championships, including first place at the 2016 competition. At the 2016 Senior National Championships, she won a silver medal behind Olympian Morghan King.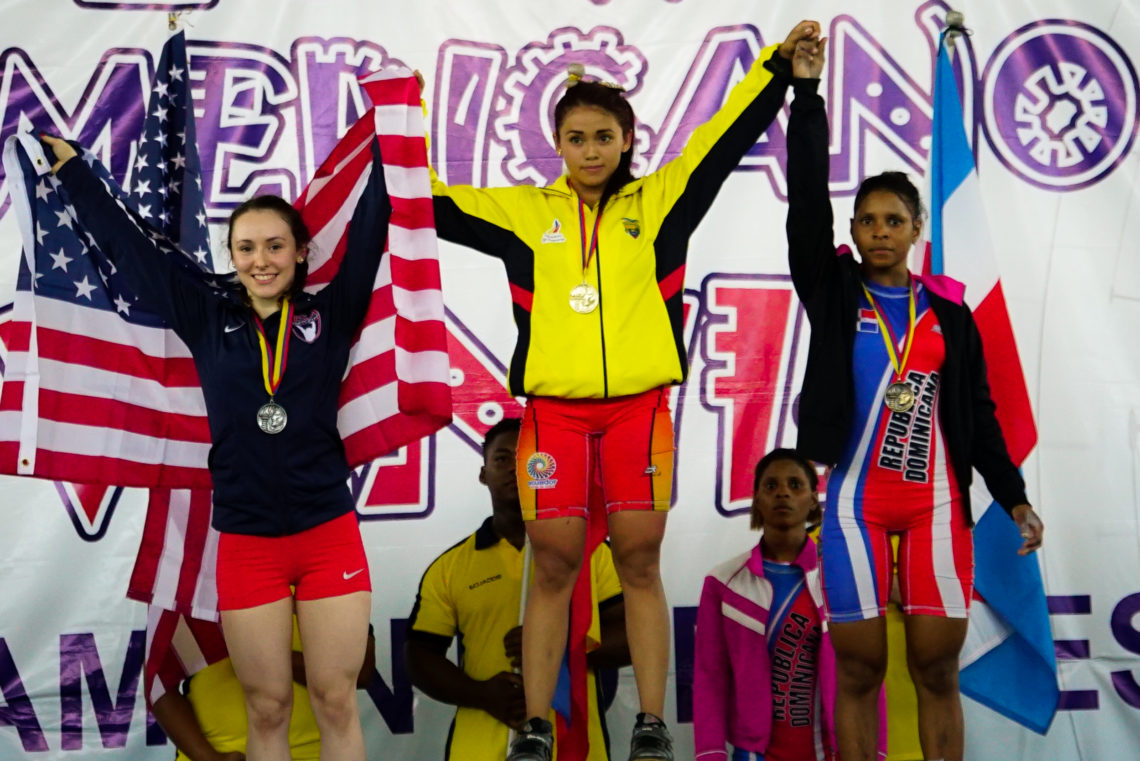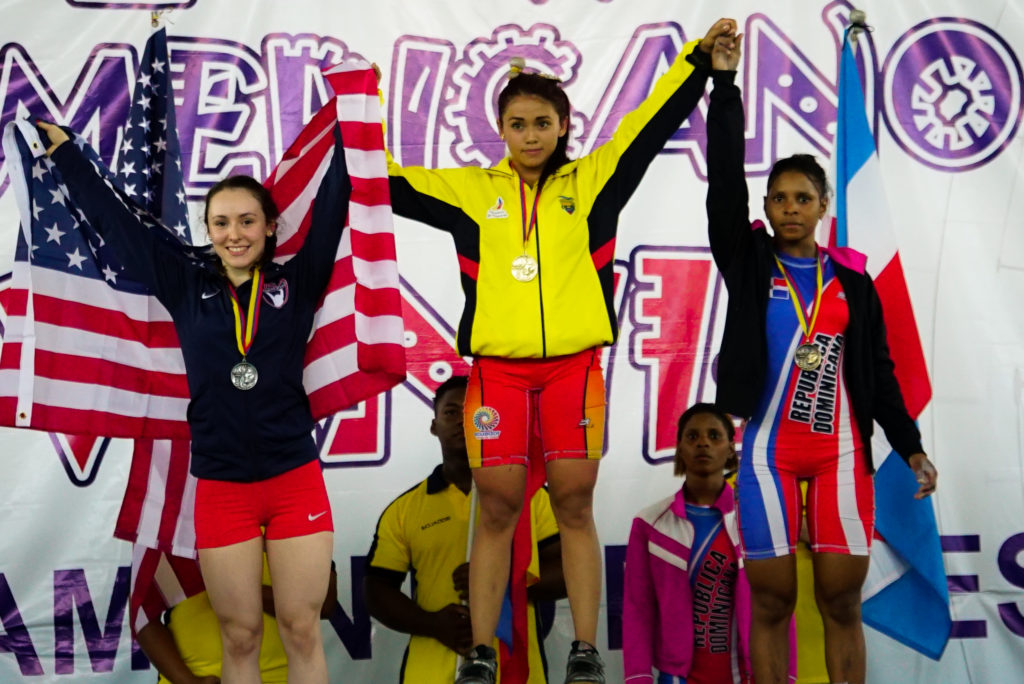 Reichardt, left, on the podium; image courtesy of Steve Galvan
Also competing on Day 1, American record holder Jourdan Delacruz lifted in the 53KG category. She successfully lifted 81KG on her third attempt in the snatch to win a bronze medal and set a new Junior American record in the lift. She went on to lift 102KG in the clean & jerk to win a silver medal in the lift and again set a new Junior American record.
Her total of 183KG also won her a silver medal and earned a new Junior American Record. For the day, she won three medals and set three new Junior American Records.
On Thursday, Team USA will be looking to keep the momentum moving along as Jacob Horst of Garage Strength competes at 2PM CST in the 62KG category and Taylor Turner of Vero Beach Weightlifting competes 4PM CST in the 58KG category. Another Garage Strength athlete, Jordan Wissinger, finished the day for Team USA at 6PM CST in the men's 69KG category.