Another contender is jumping into the virtual fitness market. RPM — makers of apparel, equipment, and more for the functional athlete — launched its new at-home functional training experience, Atom, on Nov. 15, 2021. Atom has three different equipment kit options that function as home gyms, are custom-built for individualized athletic ability, and features daily training sessions programmed and coached by Taz and Pat Barber and other world-class Atom coaches.
Atom includes the necessary equipment and a virtual interface that provides programming for users to develop their athletic capacity through functional training. Users are given daily training sessions specific to their kit, meaning all athletes with the same kit are provided that kit's corresponding workout. The workouts are then automatically configured to fit each specific user's fitness and skill level.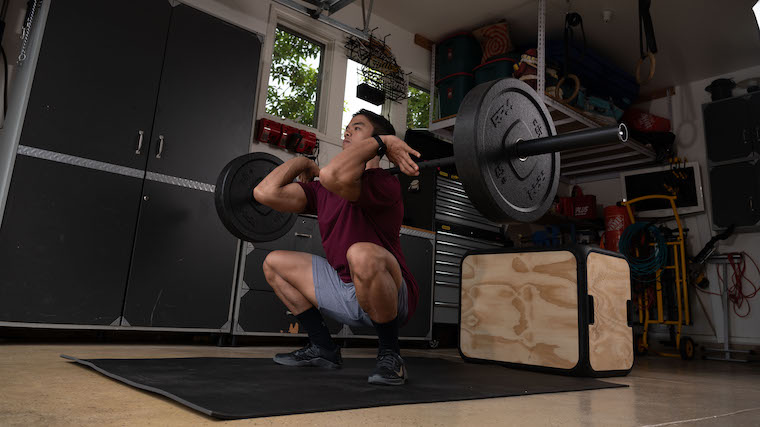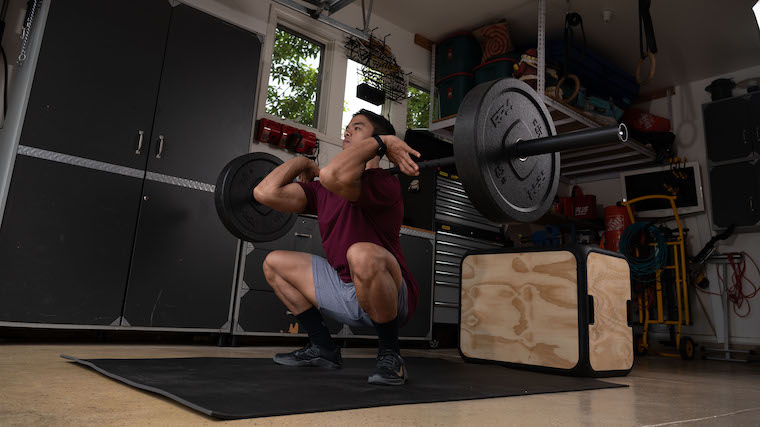 [Related: What You Need to Know About How to Increase Strength]
Below are the specifics on the three Atom equipment kits options available, how Atom incorporates social media via its algorithmic leaderboard, and how to acquire a kit customized to your needs.
Atom Equipment
The following kits are designed for compatibility with each user's space limitations. Here is what is included in each kit:
Axis Kit
Plyobox
Two dumbbells
Sandbag
Kettlebell
Jump rope
Core mat
Training mat
Myoball
Resistance bands
Fly Kit
The Fly Kit contains all the equipment in the Axis Kit plus:
Adjustable or fixed pull-up bar
Gymnastics rings
Power Kit
The Power Kit contains all the equipment in the Fly Kit plus
Barbell
Bumper plates
Barbell collars
More seasoned athletes who know the appropriate equipment they need to fulfill their training goals can select a kit as-is and place an order. Those who need help selecting the right kit and appropriate loads can take an assessment, which will recommend the best kit for their needs.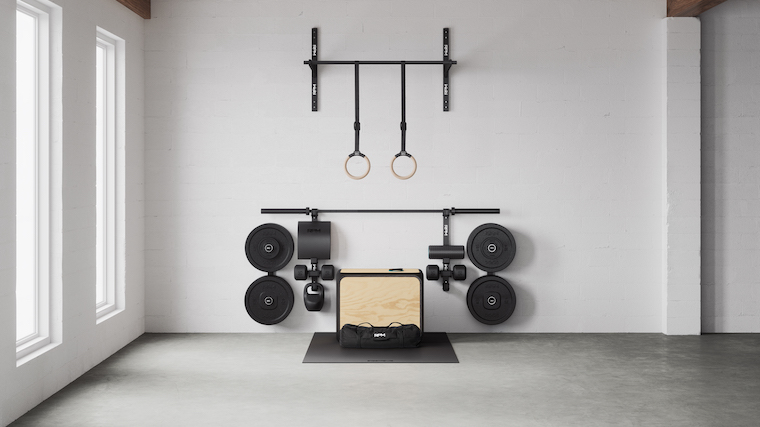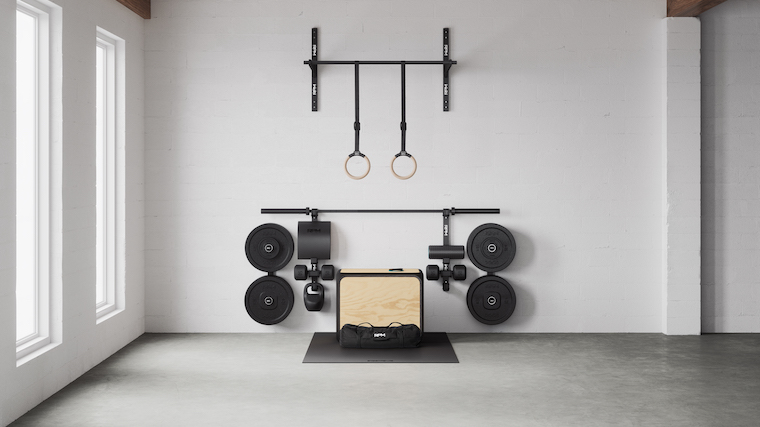 [Related: These Researchers Reveal the Right Way to Train for More Muscle Mass]
Atom's Interactive Leaderboard
Phase one of RPM's "Atomic Scoring" is introduced with the initial November 15th launch of Atom. Unlike other virtual leaderboards that rank and score athletes based on their performance of a workout within a given division, Atomic Scoring ranks athletes based on how they scale each movement in combination with their score in terms of reps, load, or time worked.
Like with social media, users will be able to "like" and comment on friends' scores, create custom private leaderboards, post about their score submissions, and follow other athletes.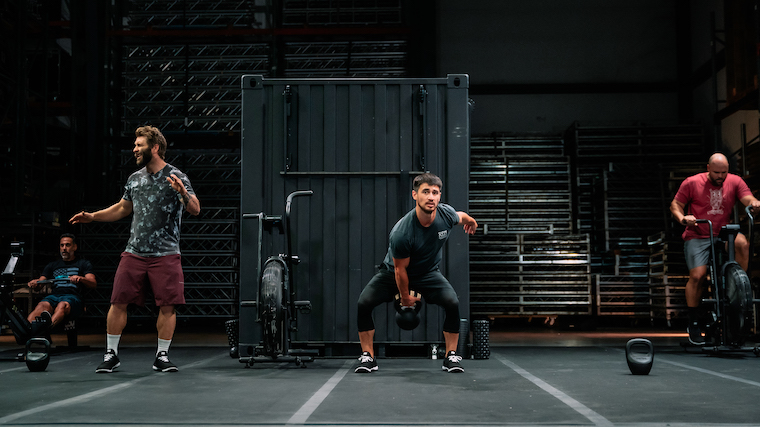 [Related: Strength Training Improves Quality of Life, Especially If You're Stuck Training at Home]
Atom Workouts
The daily training sessions have programming options for every kit. Each session features an athlete performing the workout with that same kit. Full classes usually range from 45 to 60 minutes. Users can jump to specific elements of each session rather than follow it from beginning to end if they so choose. Elements include a warm-up, activation, workout, and a cooldown.
Below are previews of Atom workouts coached by Pat Barber within the Atom interface.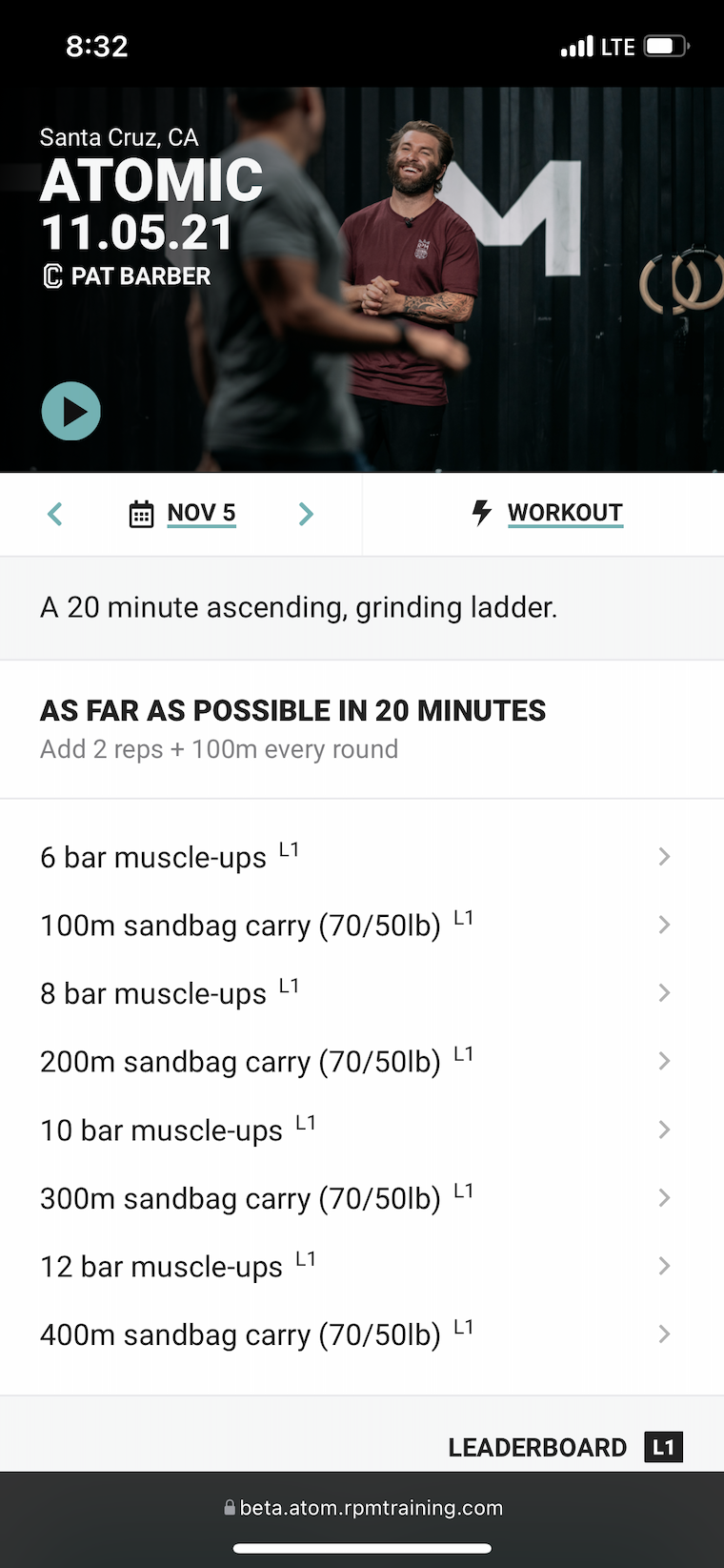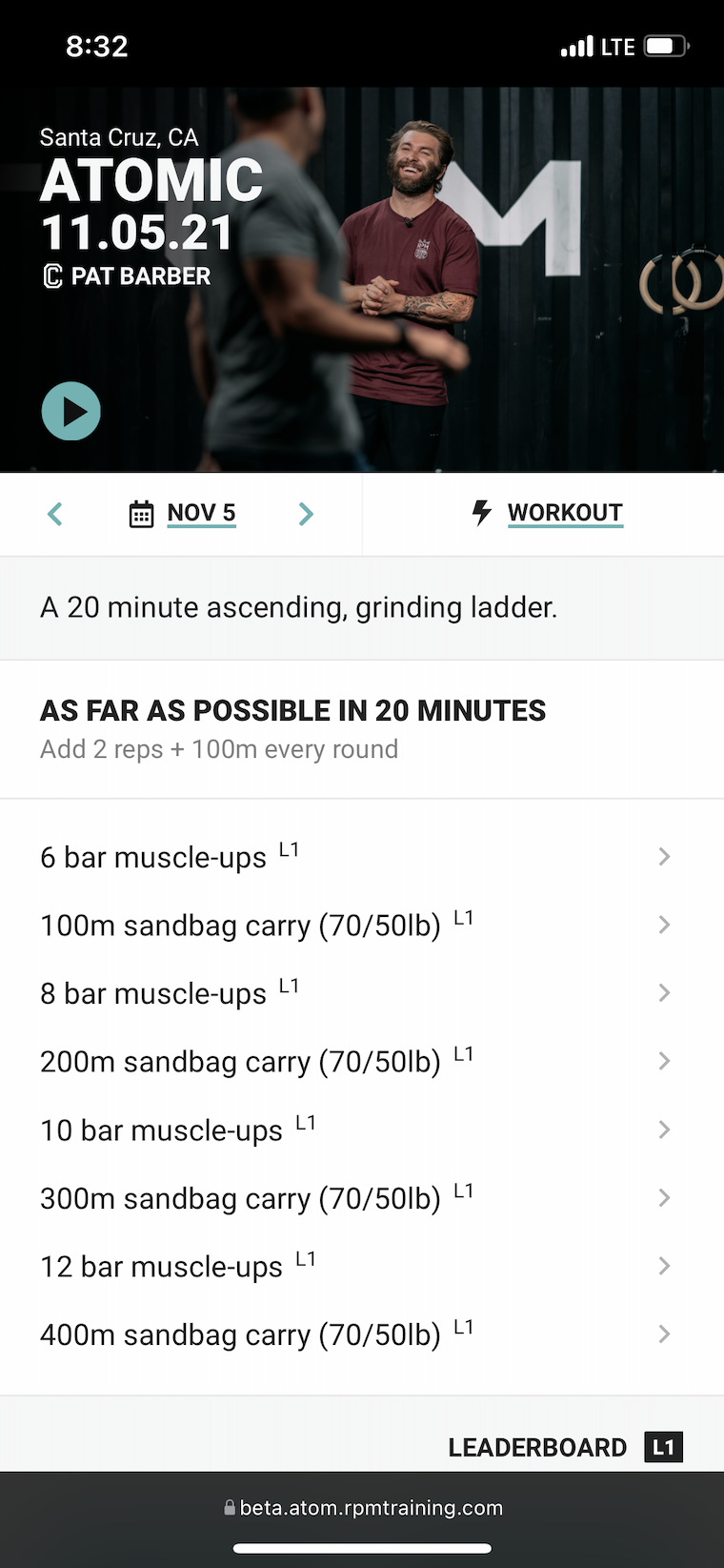 The Atomic Training Program is a traditional General Physical Preparedness program, designed to improve all measures of athleticism, including speed, strength, endurance, flexibility, power, and coordination.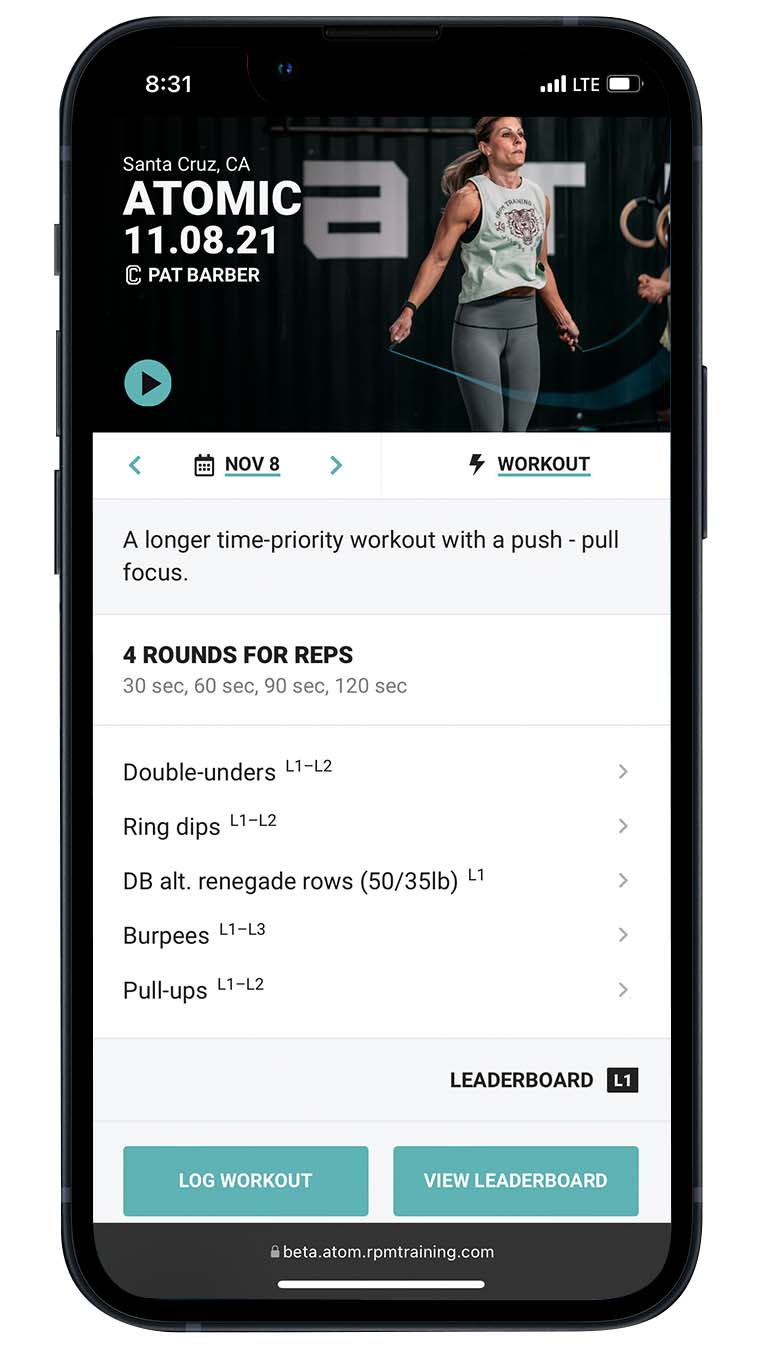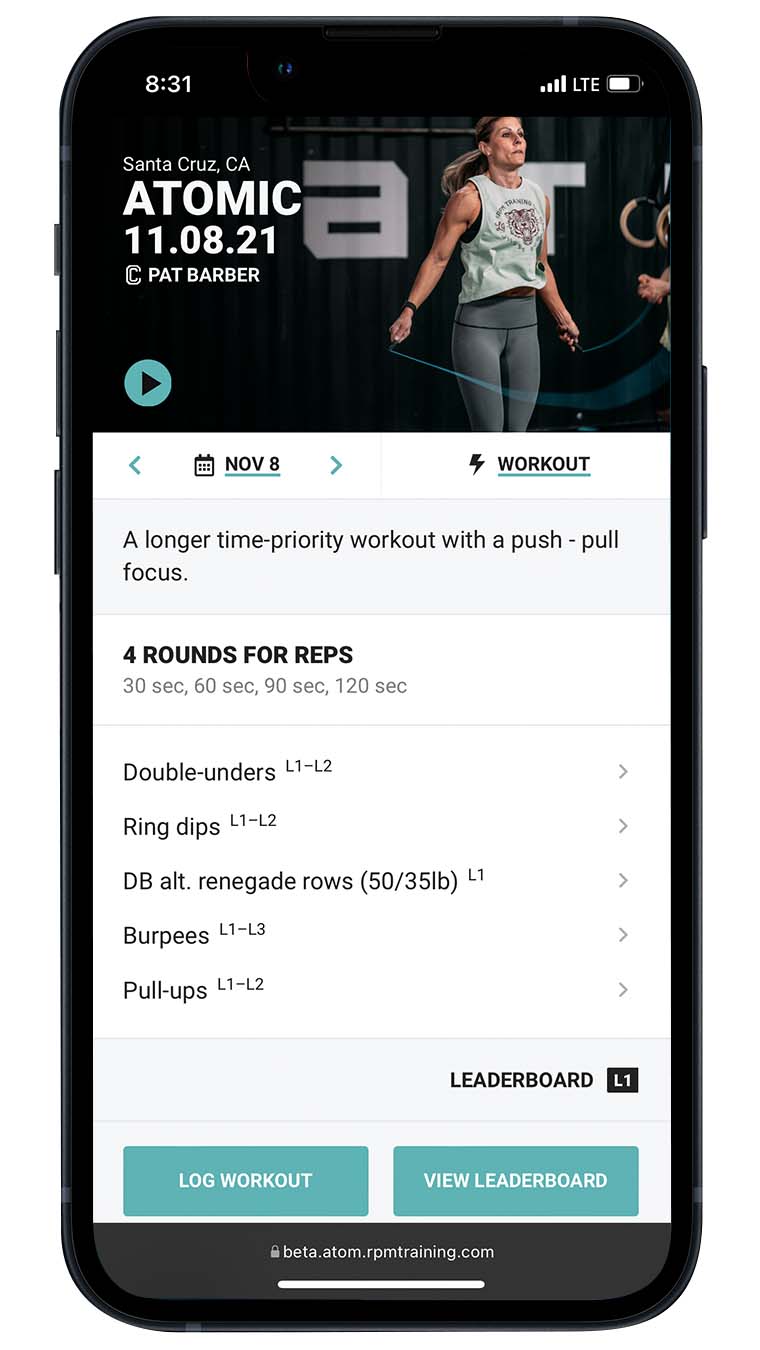 [Related: Study: Working Out At Consistent Times Increases the Odds You Lose Weight]
Get Atom
Atom kits will be available for order on Nov. 15, 2021, with a 25 percent "founder-pricing" discount. Each equipment kit is expected to ship four to six weeks from the time of order, but access to Atom programming will be available immediately at kit purchase and/or subscription sign-up. Anyone who buys a kit also receives a free three-month trial of unlimited Atom membership.
Equipment Kit Pricing
Axis Kit — $749 $995
Fly Kit — $999 $1,395
Power Kit — $1,499 $1,995
Payment options starting at $63 per month for 12 months at zero percent APR are also available.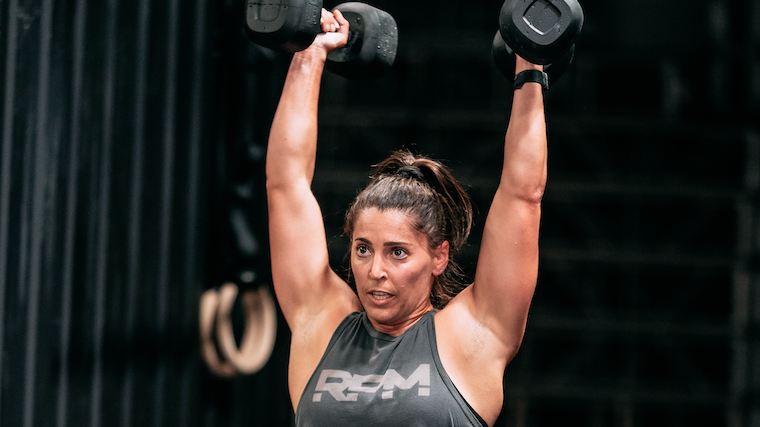 An all-access Atom membership is required with all Atom kit purchases*. Those who wish to buy only the subscription for the programming without a kit may do so.
*No commitment. Memberships may be paused or canceled at any time.
About RPM
RPM Training Co. was founded in 2012 by brothers Josh and Shane Rogers. It emerged from the local Northern California CrossFit scene and garnered worldwide reach designing products for functional training, action sports, and outdoor communities.
Featured Image: RPM Training Co.