In 2008, Carlos Hernandez of Reno, NV had an experience that significantly impacted his life forever. Through his day job as an engineer, he met a little girl named Kylee LeSourd, who was stricken with brain cancer. Thanks to his relationship with Kylee and her family, Hernandez began volunteering with the St. Baldrick's Foundation, which focuses on filling the funding gap that currently exists between adult and childhood cancer. This included shaving his luscious head of hair to bring attention to the cause and raise money to fight the illness. Sadly, LeSourd lost her battle with cancer that year. In her honor, Hernandez started a Weightlifting and functional fitness event in 2013 — Pulling For Our Little Heroes — to raise awareness and funding for childhood cancer, specifically the Northern Nevada Children's Cancer Foundation (NNCCF) in his area.
In 2013, with the help of CrossFit Initiative, Hernandez held a fitness competition,"Pulling for our Little Heroes," to raise money for the NNCCF organization. In the first year, they raised over $6,000 through entry fees, raffles, a bake sale, and team fundraising. Since then, this small event has continued to grow significantly every year.
In 2014, Hernandez's event raised over $14,000. A significant reason for this was including fundraising in the team scoring. The first event was the equivalent of a fundraising AMRAP (as many repetitions as possible), where the teams were scored on raising as many dollars as possible for the donation. For the most part, this was money that each local gym would raise throughout the year from donations by each of their members. For competitive people, this was an easy way to help raise money for the cause.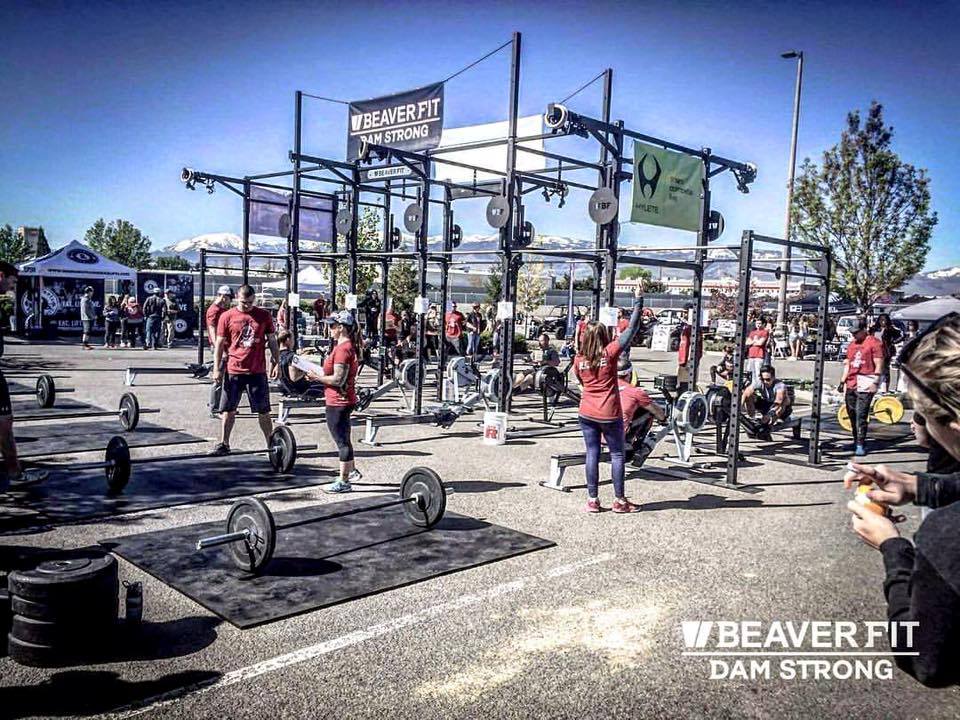 By 2015, the event grew so large that it outgrew the facilities of CrossFit Initiative. They were able to work with the Sands Regency Casino in Reno to secure a larger space to hold the fundraising event. For almost a week, between setup, breakdown, and the event itself, the Sands Casino helped any way they could; and over both days roughly 500 athletes, coaches and spectators showed up to the event. This helped the event evolve into more of a festival setting. A larger event helped fundraising efforts increase to over $26,600. This was almost double the amount of money that had been donated the prior year.
In addition to the original team fitness competition, Hernandez was able to incorporate an additional weightlifting event. In a fun, non-sanctioned competition, weightlifting teams of two people competed against each other to find out which combined team would have the highest Sinclair formula.
September 9th and 10th of 2016 was the most recent edition of "Pulling for our little Heroes," again at the Sands Regency Casino. This year the event was attended by Olympians Norik Vardanian and Jenny Arthur, and they raised over $37,300 for childhood cancer. In the four years that Hernandez has been hosting this event, the total raised to fight childhood cancer is almost $84,000. The event itself has become a top destination in the region for functional fitness and Olympic Weightlifting athletes alike.
I caught up with Jenny Arhtur in early October in New Jersey as she was in the middle of a weightlifting seminar tour through the New Jersey and New York City area.
"It was incredible to be a part of an event that can make a child's day, lessen a family's burden or bring awareness for the cause. 'Pulling for Our Little Heroes' event was unlike any meet I've ever competed in. It was for the kids fighting cancer and their families. I loved every second of it."
For some of these families, the battle with childhood cancer can last years. In early October, I talked with Hernandez, and he informed me of the work in his hometown as well as nationwide and worldwide in the battle with childhood cancer. For a lot of the families that are affected by childhood cancers, parents have to give up their careers to take care of the sick child. Organizations such as the NNCCF are helping financially so they do not lose their homes, as well as deal emotionally with the toll of going through treatment.
As he got closer to the cause, Hernandez knew there was more that could be done. As a longtime CrossFit and Olympic weightlifting athlete and coach (he is certified both by USA Weightlifting (USAW) and has a CrossFit L1 and CrossFit Olympic Weightlifting credential), Hernandez knew that there was a community of like-minded people who are passionate about working towards a cause for this terrible disease.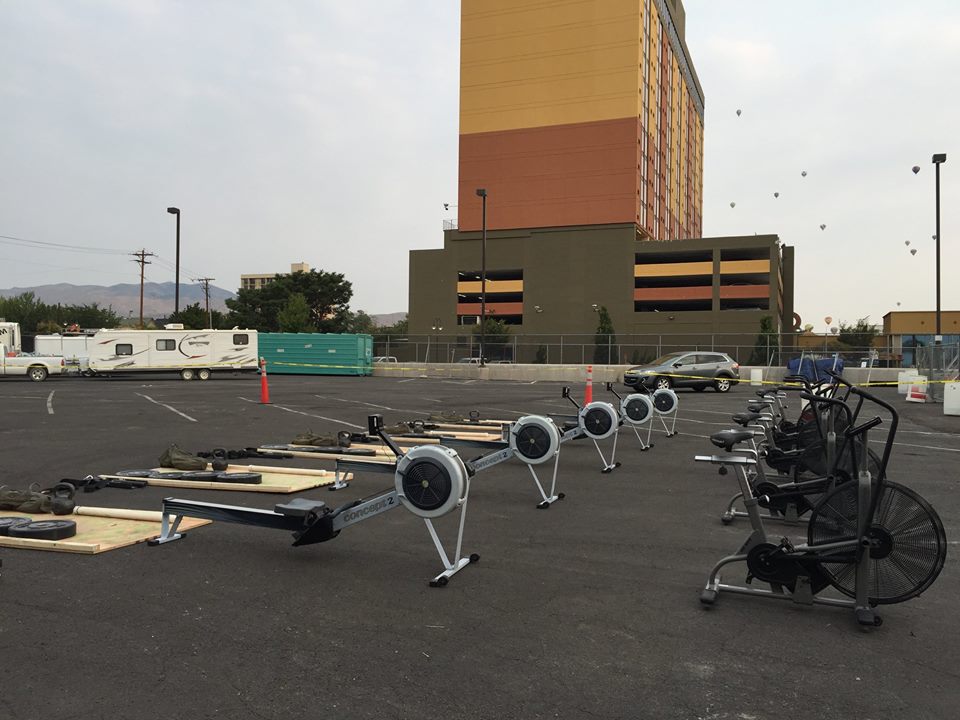 Going forward, Hernandez and the weightlifting community of Reno are excited to continue this event and help work for a cause. The 2017 edition of "Pulling for Our Little Heroes" is already being planned for the fall of next year. In addition to training to win the competition, Functional Fitness and Olympic Weightlifting athletes are already busy raising funds. Arthur is hopeful she can attend again and bring more elite level athletes with her to support this cause.
If you want more information on helping to fight childhood cancer, you can contact the American Childhood Cancer Organization or a local branch near you.
Editors note: This article is an op-ed. The views expressed herein are the authors and don't necessarily reflect the views of BarBend. Claims, assertions, opinions, and quotes have been sourced exclusively by the author.