To be a competitive strongman means that you stand as one of the strongest people on the planet. The objects and weights that a strongman can move are heavier than the average man can even consider doing.
Now take into consideration that among that group of elite strength athletes, you're considered one of the strongest out of that. Those men are considered top contenders in any show they enter and they can be standing anywhere in the world and know they're among a very select group.
These men who are currently active in their sport of choice are the elite of that elite. In some cases, they are the measuring sticks by which every other competitor in the sport is compared. If you see these names on the field of a strongman event, chances are you're going to see something special.
One note before we get into this list: the athletes listed are active competitors. So you may notice that Hafthor Bjornsson is not included. That's because he announced his retirement following his 10th consecutive Iceland's Strongest Man title earlier this year.
Strongmen Under 105 KG
3. Luke Davies
Davies currently holds the world record for the deadlift in the under 105 kg category with a 902 pound (410 kg) pull. He is actually the first man in the division's history to break the 900 pound mark. This is his biggest accomplishment thus far in his career, but it's quite the accomplishment. He has also won England's Most Powerful Man contest thanks in part to squatting 550 pounds (250 kg) for 7 reps.
2. Isaac Maze
Maze was the runner-up at the 2019 World's Strongest Man under 105 kg to the next man on this list. He was the winner of the 2018 Canadian Amateur Strongman championship. So even though he hasn't been a pro long, he has pushed himself in the conversation of top strongmen in his division. He has log pressed 370 pounds easily in training and has squatted 700 pounds as well.
1. Anthony Fuhrman
When it comes to non-open competitions, Fuhrman is the undisputed top man in the sport. He is a two-time World's Strongest Man under 105 kg Champion and has even been on Season 1 of "The Titan Games." "La Flama Blanca" has squatted over 700 pounds and deadlifted over 800. His speed also helps him in events like medleys and carries, but he still has to have the power to maintain what he's moving.
Open Strongmen
5. JF Caron
Caron has always been in contention at the top events which is why he starts this list. He has deadlifted over 1,000 pounds in his career and is a 9-time Canada's Strongest Man winner. Among his strongest feats are him flipping a 1,350 pound tire four times and turning a Volkswagon 13 times in a row. Both of those feats are world records.
4. Tom Stoltman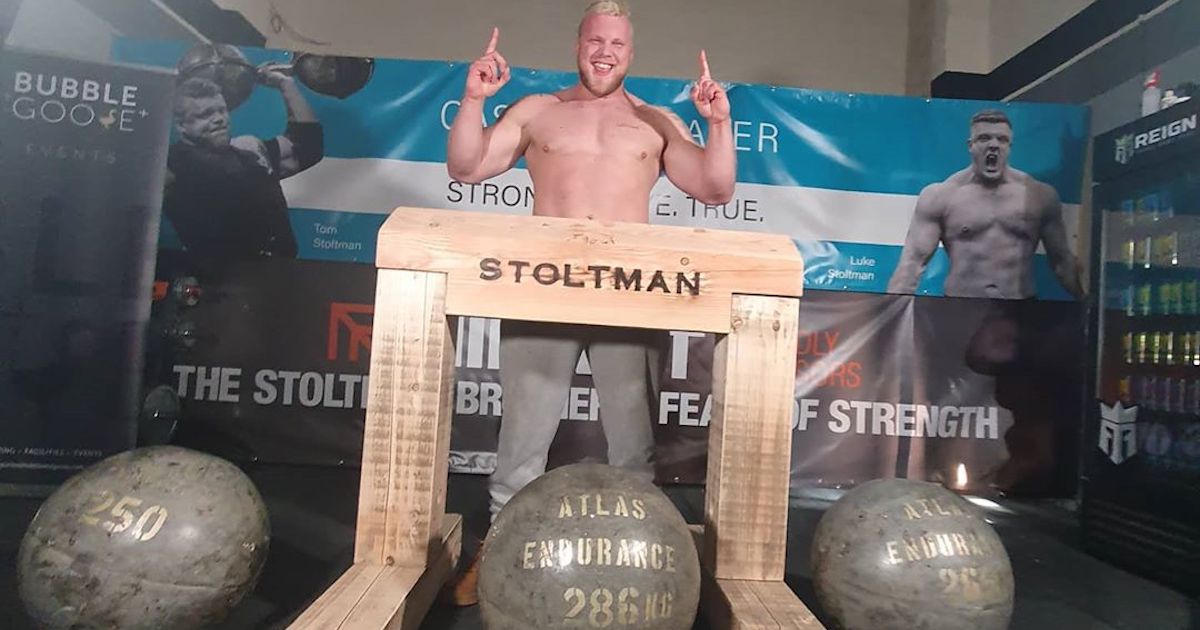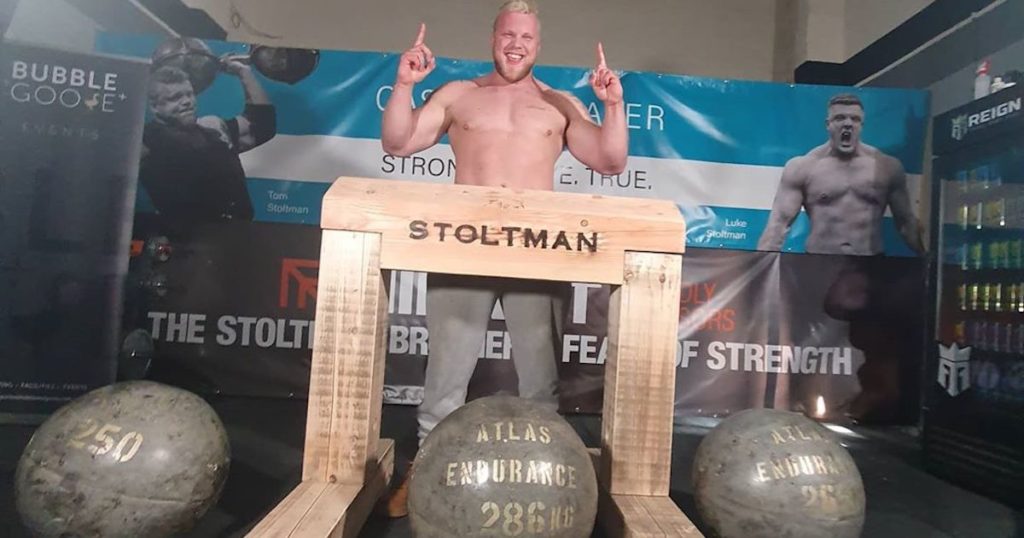 Stoltman recently set a world record in the Atlas Stone by lifting a 630 pound (286 kg) stone over the bar during Season 1 of the "Feats of Strength" series. He still has his sights set on performing this same feat with a 660 pound (300 kg) stone in the future.
He has performed well in competition as well. Aside from his tie with Brian Shaw for 5th place at the 2019 World's Strongest Man, he also has placed as high as 3rd at the World Ultimate Strongman contest and is a two-time Scotland's Strongest Man champion. In the 2019 WUS event, he set a world record in the 10 Atlas Stones event with a time of 40.7 seconds.
3. Brian Shaw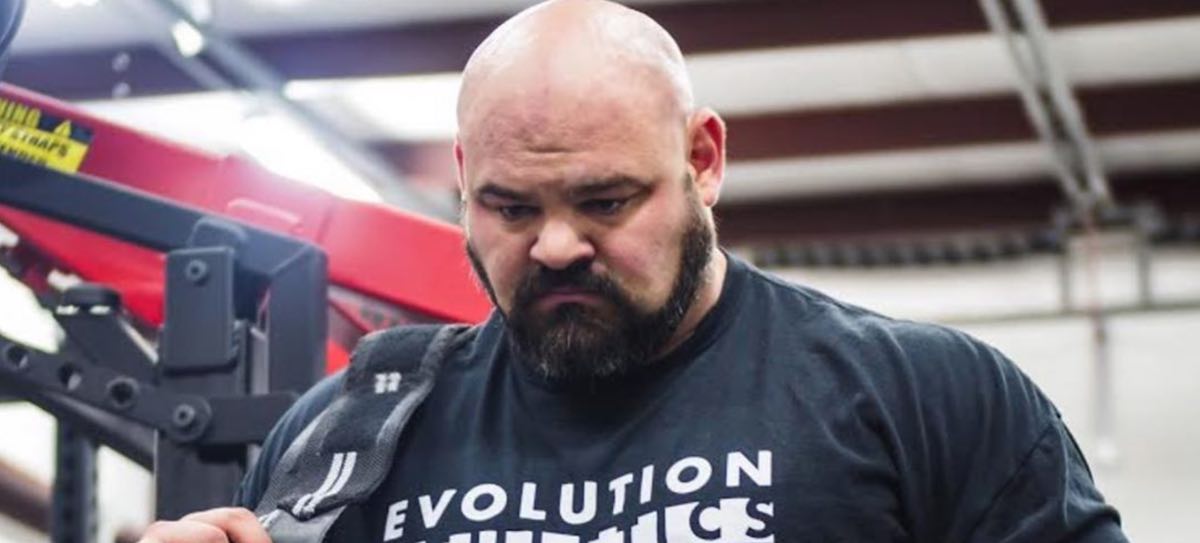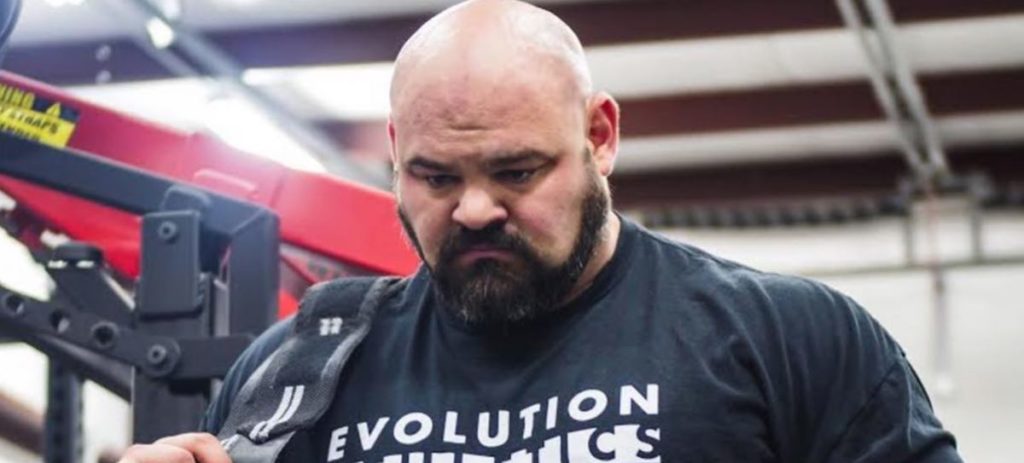 Shaw is the most decorated athlete in the sport today. The Colorado native is a four-time World's Strongest Man and three-time Arnold Strongman Classic Champion. He has deadlifted over 1,000 pounds himself and has had his share of world records including the previously mentioned Atlas Stone record that Stoltman broke.
Before Shaw began preparing for this year's WSM contest, he had been working on the bench press and had pressed as much as 575 pounds. Various injuries had kept him from the top of the podium since his last victory at the Arnold in 2017, but in terms of pure strength, he's still among the elite.
2. Martins Licis
If you're a World's Strongest Man champion, then you automatically get a boost on a list like this. Licis is renowned for his technical execution of reps and movement, but you can't ignore that he's as strong as they come in the sport. This is especially true when it comes to repetition events like the Deadlift for Reps, where he has lifted 775 pounds (351 kg) for 8 reps at the 2020 Arnold Santa Monica contest.
He also is very strong when it comes to movements like the Steinborn Squat, which he has done with 565 pounds (256 kg). He has been plagued by injuries recently including currently recovering from being hit by a car while riding his bike. When he's healthy, he has to be a favorite in any contest in enters.
1. Mateusz Kieliszkowski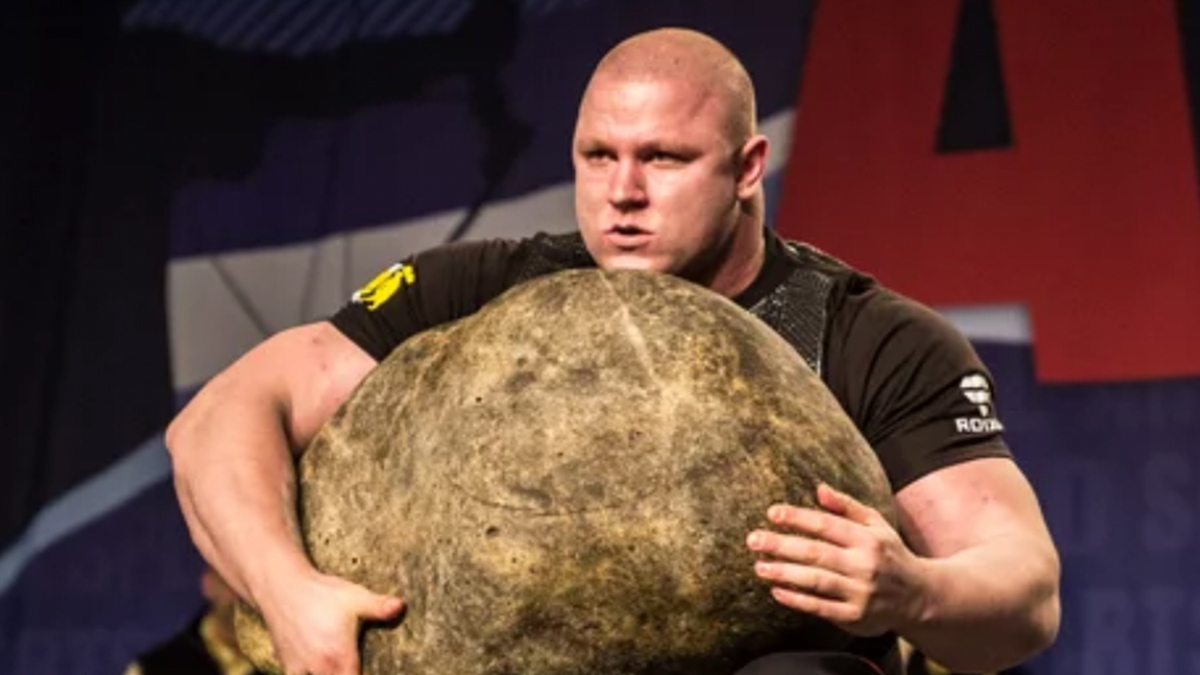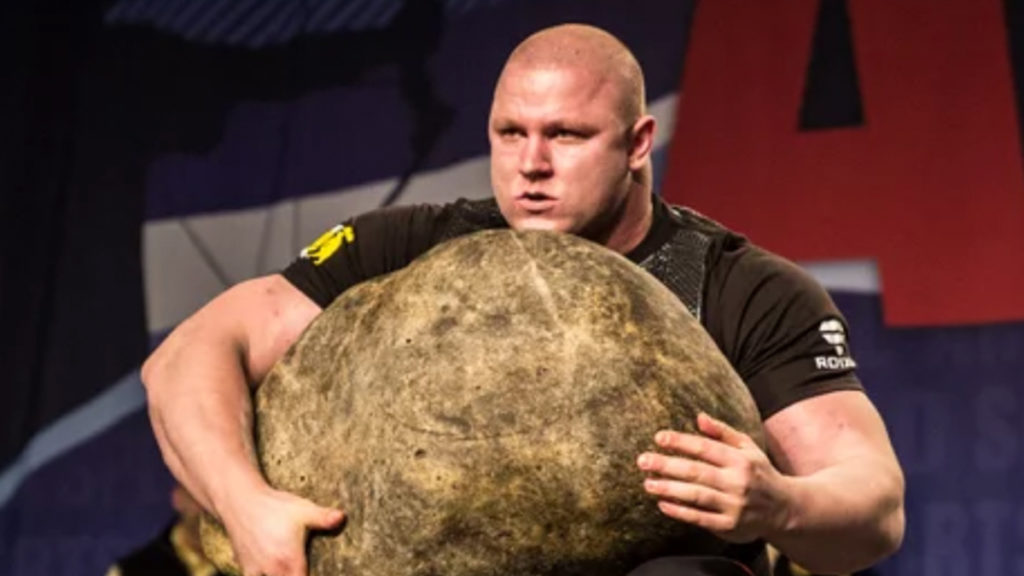 Kieliszkowski does have a major flaw in his game, which is the deadlift. Outside of that, the 2019 World's Ultimate Strongman winner has quite a portfolio of feats. Earlier this year, he set the world record for the Cyr Dumbbell by lifting the 320 pound (145 kg) version overhead at the 2020 ASC, where he finished 2nd ahead of Licis. He set another world record in the Timber Carry in that same contest.
Outside of his WUS title (which he won with an injured bicep), he has won other titles including the Arnold Strongman Europe and the Giants Live Wembley contests. He along with Licis are considered to be the future of the sport. With Licis out of this year's WSM contest, Kieliszkowski is considered to be the favorite to win the title.
Featured Image: Instagram/kieliszkowskimateusz