The 35-year-old strongman Robert Oberst has been drumming up a lot of views on his YouTube channel lately, which has included of late pushing for a boxing match with Nick Best and claiming that Thor Bjornsson's 501kg deadlift should not count as a world record.
He's received his share of criticism as a result, and this time around, he took to his YouTube channel to read and react to some of the meanest comments he's received on YouTube and Twitter.
"Actually, it's kind of hard to find mean comments. Usually people don't tend to make fun of me a lot. I don't know if you guys are scared of me or if you just genuinely like me."
Check out the entire video below courtesy of Oberst's YouTube Channel. We've pasted our favorites below.
"Robert Seems Like a Strongman That Would Eat Fruity Pebbles"
"I got them in the kitchen right now. Yes, I eat Fruity Pebbles. Shouldn't we all?"
"Robert Has Those Tiny Ballerina Feet"
According to Healthfully, the average professional ballerina is between 5'3″ and 5'8″ and weighs between 85lb and 130lb. The average Robert Oberst is 6'7 and weighs 410lb.
"I have size 14 double wide feet and I'm sure (the person who tweeted this) is way bigger than me. Way way way bigger than me."
[Related: Watch BarBend's editors read your meanest YouTube comments]
View this post on Instagram
Robert Oberst Breakfast — Eggs, Rice, OJ, Coffee, 3-4 Massive Bong Hits
"I guess the secrets out. No, breakfast bong hits not my thing."
Robert Looks Like The Dude Who Eats Out Of The Dumpster Behind My Apartment Building
Oberst takes this opportunity to discuss the mantra he uses to guide his life choices and that the more he looks like Hagrid from Harry Potter, the closer he is to fulfilling his purpose.
My goal in life is to be as successful as I can while looking as unsuccessful as possible.
If The Prize For WSM Was a Cheesecake, Robert Would Win Every Competition
Oberst knows this is not an insult as he, too, believes that if this were the case he'd "probably have five titles already".
[Related: Check out what Eddie Hall, Nick Best, Robert Oberst, and Brian Shaw eat for breakfast.]
Robert Looks Like Post Malone If He Got Buffed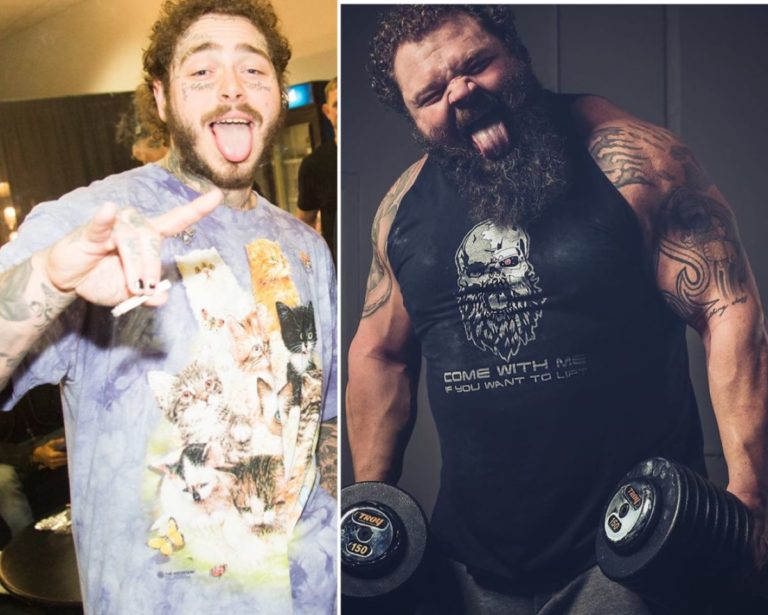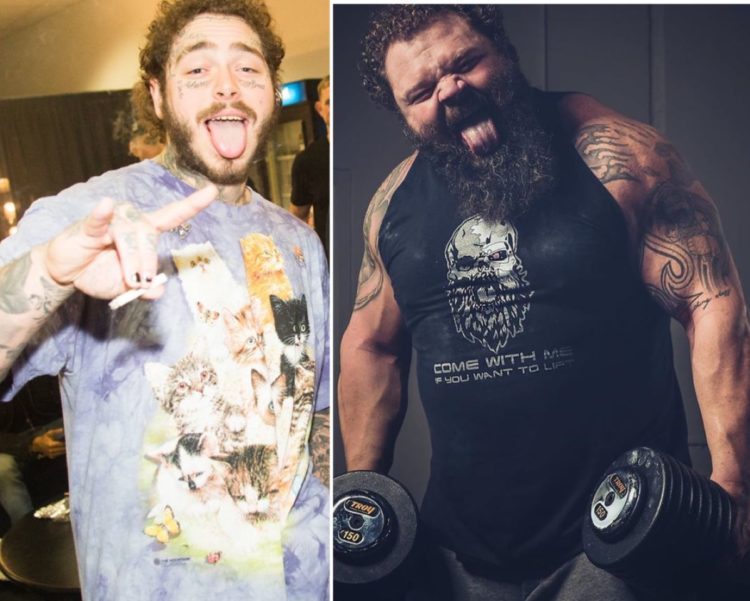 This comment inspired Oberst to consider dressing as Post Malone for Halloween. Two weeks later, we'll see Oberst compete in the 2020 World's Strongest Man competition scheduled to take place on November 11-14 in Florida.
For more strongmen reading mean comments, check out this compilation of World's Strongest Man athletes.
Feature image via Robert Oberst's Instagram page: @robertoberst