In a story first covered by
Inside the Games
,
four weightlifters from Thailand have tested positive for banned substances following the 2018 Weightlifting World Championships.
The positive tests could potentially jeopardize Thailand's ability to host the 2019 World Championships, scheduled for later this year in Pattaya.
This announcement now brings Thailand's total number of athletes who have failed anti-doping tests at the 2018 IWF World Championships to six, and this list includes Olympic Champions Sopita Tanasan (48kg) and Sukanya Srisurat (58kg).
From the IWF's latest anti-doping policy, they state that nations who produce three or more positive tests in a calendar year can face suspensions from International competition of up to four years. In addition, Thailand could be facing a $200,000 fine for their six positive tests.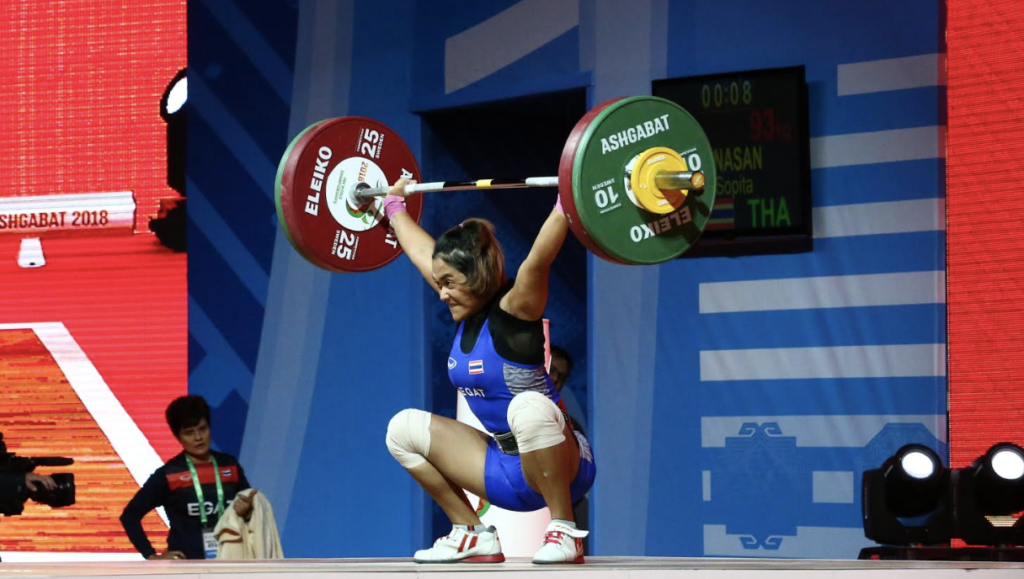 On December 23, the IWF first announced public disclosures for the first two Thai athletes who tested positive for anabolic agents from the 2018 World Championships.
Teerapat Chomchuen (55KG, DNP)
Duanganksnorn Chaidee (87KG+, Bronze Medalist)
The IWF announced in their statement, "Despite testing about 52% of all participating athletes at the 2018 IWF World Championships, no AAFs [Adverse Analytic Findings] were initially recorded. But further analysis in collaboration with the IWF's Athlete Passport Management Unit, the Cologne anti-doping laboratory, saw further analysis carried out on target athletes' samples using the most sophisticated available technique"
The athletes included in the latest positive testing include:
Thunya Sukcharoen (45KG, Gold Medalist)
Chitchanok Pulsabsakul (87KG+, 6th Place)
Sopita Tanasan (49KG, 4th Place) 2016 Olympic Champion
Sukanya Srisurat (55KG, Gold Medalist) 2016 Olympic Champion
For first time offenders, the IWF athlete penalty is a loss of results and a four-year suspension from competition. Pulsabsakul and Srisurat had received sanctions in 2011, and are now subject to an eight-year ban from the sport.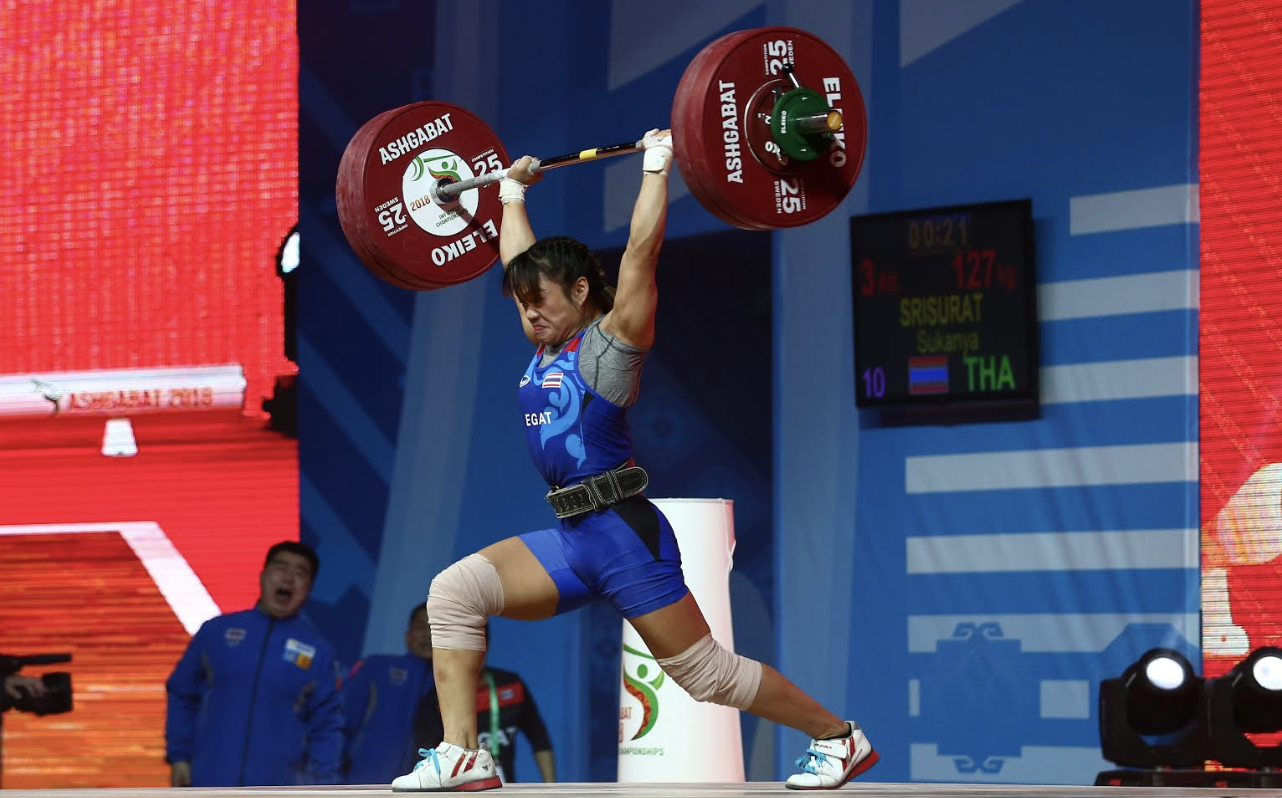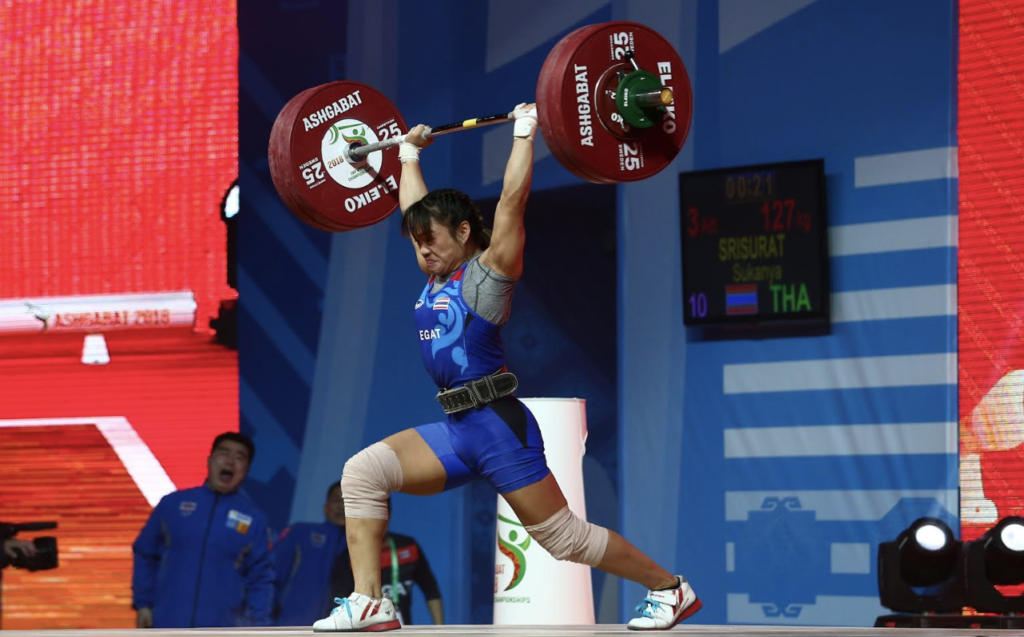 In April 2018, the IWF published their new Olympic Qualification System along with new guidelines for countries who had produced positive athlete tests between the years of 2008 and 2020. From their report, the IWF states that any nation with a range of 10 to 19 doping violations between the years of 2008 and 2020 will be limited to four athletes at the 2020 Tokyo Olympics. In 2011, Thailand had seven positive tests announced; and with the January announcement, they currently are at 15 positive tests. If they reach 20, they will be limited to a maximum of one male and one female athlete respectively.
There has been no confirmation yet from weightlifting governing bodies, but with the recent six positive tests the Thailand Weightlifting Federation (TAWA) could potentially lose the right to host the 2019 World Championships. Additionally, they could also lose the ability to have athletes compete in the 2020 Olympic Games in Tokyo.
Feature image courtesy Tim Scott from Lifting Life.