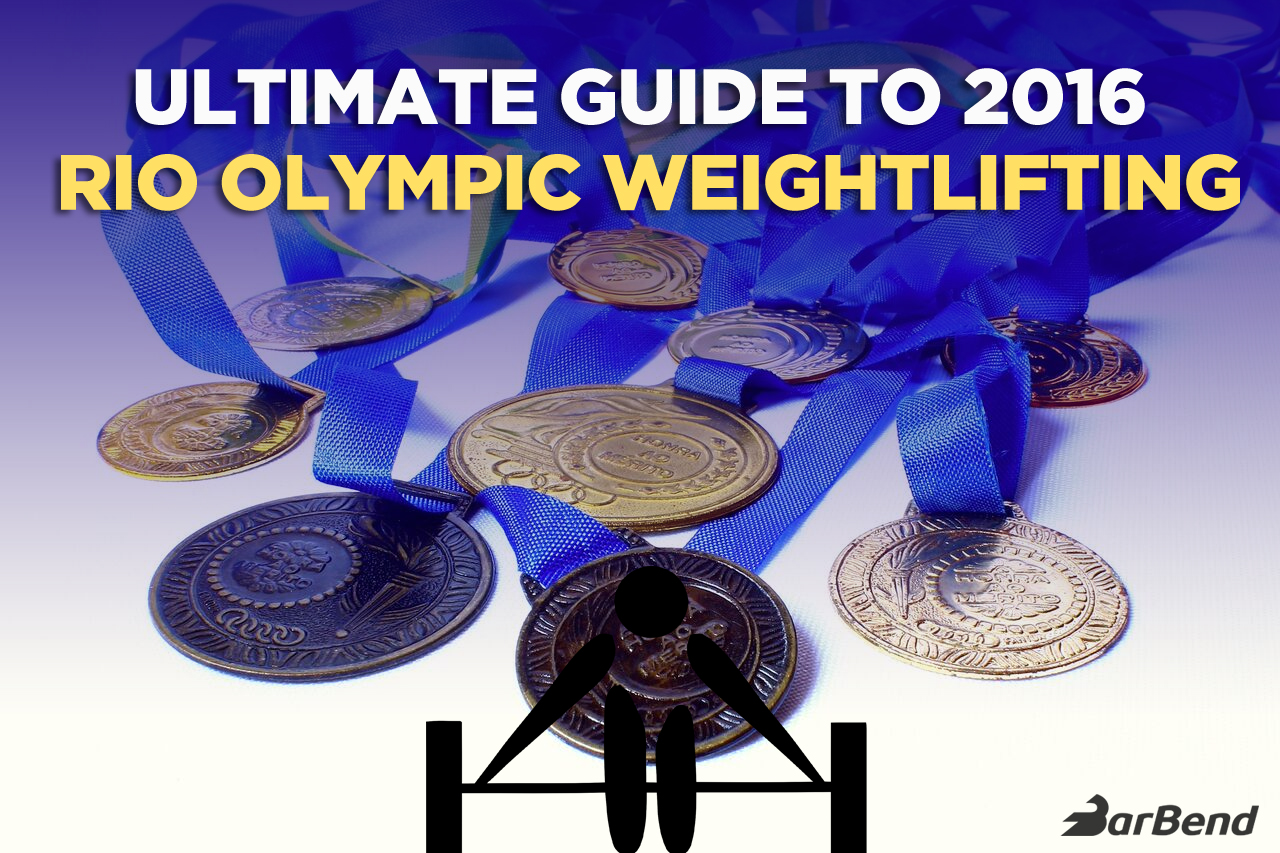 Olympic weightlifting has skyrocketed in popularity over the past few years. And while it's easy to get caught up in debating exactly why the spike in interest has occurred – social media exposure, CrossFit, some historic performances and personalities – this summer will see the culmination of four years of anticipation. Who will reign as Olympic Champions for another four-year cycle? Can Ilya Ilin join a handful of athletes and secure his third consecutive Olympic medal (but this time in another weight class)? And will he dance while he does it? Can the United States earn any spot for their men's team between now and August?
We don't have answers to these questions (yet), but we do have the need-to-know info regarding qualification, venues, and the important details for the event itself. We'll be updating this page regularly until and through the 2016 Rio Olympics. If you're planning on watching weightlifting's biggest event, familiarize or refresh yourself with the basics below.
Who Is Competing?
This summer, around 260 male and female athletes will compete for medals across 15 different weight classes (eight for men, seven for women). The IWF has yet to release their full list of qualified and attending athletes and likely won't until between the last qualification event (schedule below) and the Games themselves.
How Are Medals Awarded?
Unlike the IWF World Championship competitions, where athletes can earn medals in the snatch, clean & jerk, AND total, the International Olympic Committee only awards medals for the total. The only numbers that ultimately matter are the amount of weight lifted in the snatch + clean & jerk, along with the bodyweight athletes complete these at. As in most weightlifting competitions, if two athletes in the same weight class lift the same total amount of weight, the athlete at a lighter body weight ranks higher.
At the Olympics, it's entirely possible – and not that uncommon – for an athlete to snatch the heaviest in their weight class and then bomb the clean & jerk, which means they walk away with nothing.
If an athlete bombs out of the snatch by missing all three of their attempts, they are out of the competition and don't return for the clean & jerk. At normal World Championships, bombing the snatch doesn't knock someone out of competition fully, as they can still compete for medals in the clean & jerk.
When and Where Is Olympic Weightlifting Held?
The Olympic Games themselves run from August 5th through August 16th, with weightlifting itself occurring from the 6th to the 16th.
This year, all Olympic weightlifting events are scheduled to be held at Riocentro's second pavilion. The same venue will be used for the Paralympic Powerlifting competitions held between September 7th and 18th.
NBC broadcasts the Olympic Games in the United States, but they haven't released their airing schedule for Olympic events. Check back here as that information becomes available.
How Do Weightlifters Qualify?
If you've got 30 minutes and want to learn as much about Olympic weightlifting qualification as there is to know, the International Weightlifting Federation (IWF) has put together the perfect resource. It's in-depth document on the IWF's qualification system, including a handy timeline on the last page.
Want a quicker rundown? The IWF has also put together a flashy and very Rio-themed PowerPoint presentation summarizing the major points.
What Are the Important Dates in Weightlifting Qualification?
Here's the IWF competition calendar, including Continental Championships and the two remaining IWF Grand Prix competitions for 2016:
March 18-20, 6th Russian Federation President's Cup – Kazan, Russia
April 8-16, European Championships – Forde, Norway
April 22-30, Asian Championships – Tashkent, Uzbekistan
May 7-13, African Championships – Yaounde, Cameroon
May 30-June 1, 1st International Fajr Cup – Teheran, Iran
June 4-11, Pan-American Championships – Barrangquilla, Colombia [aka the USA's last chance to gain enough points to qualify individuals]
August 5-16, Olympic Games – Rio de Janeiro, Brazil
Where Can I Learn More?
Olympic weightlifting sometimes gets the short straw as far as Olympic events, and as far as viewership, it doesn't come close to competing with things like artistic gymnastics, basketball, or the 100 meter sprint. But interest is generally increasing, and the official Rio Olympics weightlifting portal has done a solid job rounding up some of the basic information (though it's more of a primer for folks who are completely new to the sport and aren't sure what's going on).
I Need More Weightlifting to Tide Me Over
Never fear, we've got you covered. Check out our latest coverage and highlights of strong, fast, flexible people doing strong, fast, flexible weightlifting things.