On Saturday, September 3rd, I had the chance to catch up with Megan Seegert at the Hassle Free Invitational in Sacramento. In 2016, Seegert has been one of the most productive American Junior aged athletes. At the Junior World Championships this past June in Tbilisi, Georgia, Seegert set new Junior American Records in the Clean & Jerk and Total. This added to her collection as she set a junior aged snatch record the month prior at the US Senior National Championships. If it wasn't for Mr. CJ Cummings' World Records, Megan would have been the biggest American story coming out of that competition. It will be exciting to see how she progresses as she enters the senior category in a few years.
Megan Seegert (Hassle Free Barbell Club, 48KG)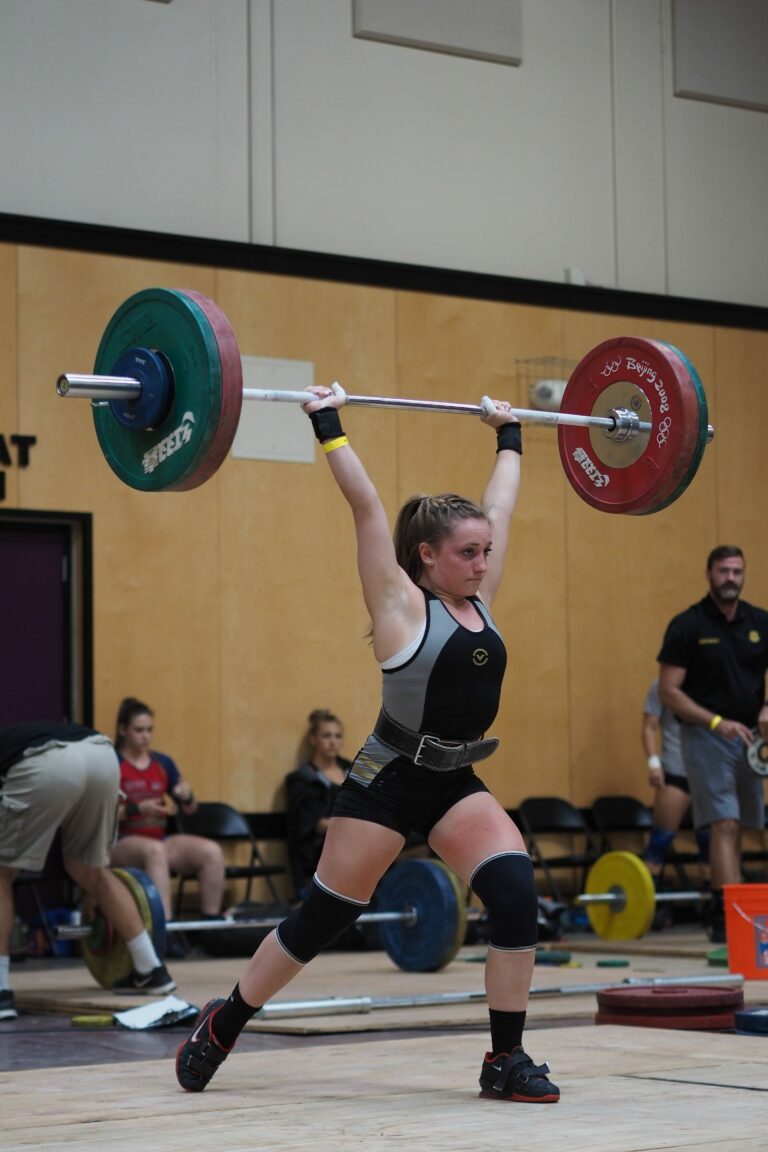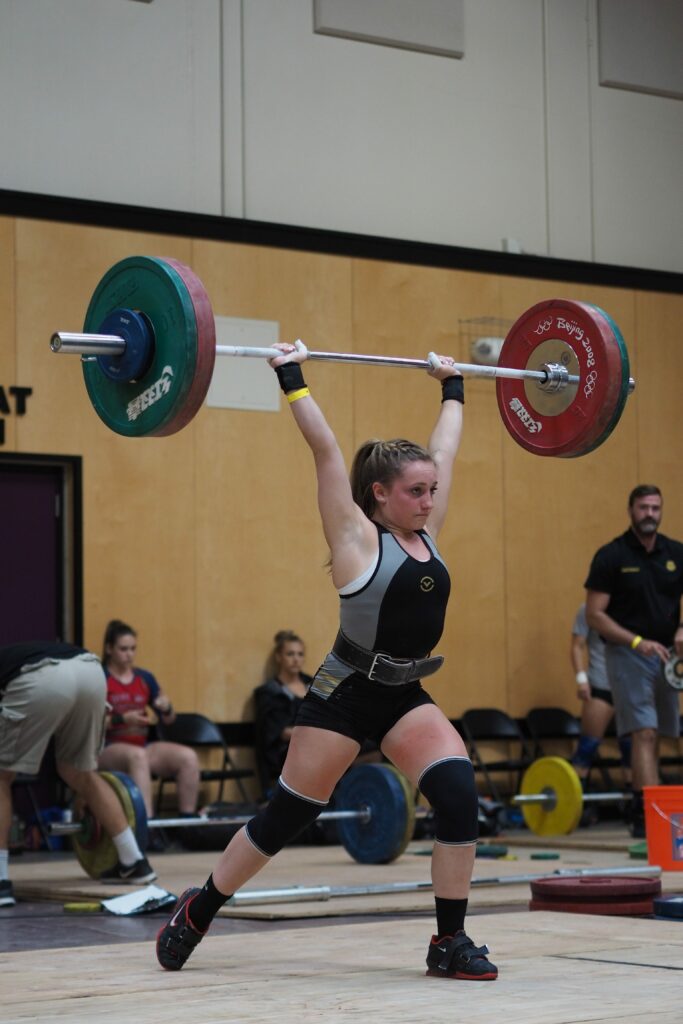 Image: Sam Viglienzone
Instagram: @megan_seegert
Hometown: Durham, CA
Education: Entering her freshman year of college at San Francisco State University. Anticipating majoring in Business.
Athletic Accomplishments:
Junior American Record Holder (48KG)

Snatch: 73KG (161lb)
Clean & Jerk: 88KG (194lb)
Total: 180KG (396lb)

2016 Junior World Championships – 6th Place
2X USA Junior World Team Member
2015 Youth World Championships – 9th Place
2X USA Youth Pan Am Team Member
2016 Senior National Championships Bronze Medalist
2016 Junior National Silver Medalist
2015 Senior National Championships Silver Medalist
2015 Junior National Champion
2015 Youth National Champion
2014 Junior National Bronze Medalist
2013 Youth National Bronze Medalist
How long have you been lifting? How did you get started?
"I have been competing for 3 and a half years. I was a gymnast for most of my life and I have done some Cross Fit as well, that helped get me into Olympic Weightlifting." [Megan's family owns Oroville CrossFit where she trains when she is not at school.]
What are your favorite hobbies/activities outside of Olympic weightlifting?
"I like to go on adventures and hang out. I stay active and like to go swimming or boating as well."
Goals for the Hassle Free Invitational and the rest of 2016?
"I wanted to make my opening attempts, I have had difficulty doing that at the last couple meets I was in."
[She accomplished this goal, making 71KG on her opening snatch and 89KG on her opening Clean & Jerk attempts.]
"I will be competing at the University Nationals and the American Open this year, and I want to stay healthy."
Goals for 2017 and beyond?
"I want to be ranked first overall going into the [2017] Junior World Championships."
Who in the USA is your Biggest Competition?
"Around my age, it is Hayley Reichardt. Overall it is Morghan King."
Who is your favorite weightlifter to watch?
"Morghan King"
What are your training PRs?
SN: 75KG (165lbs)
Clean & Jerk: 92KG (202lbs)
Jerk: 101KG (222lbs)
Back Squat: 111KG (244lbs)
Front Squat: 101KG (222lb)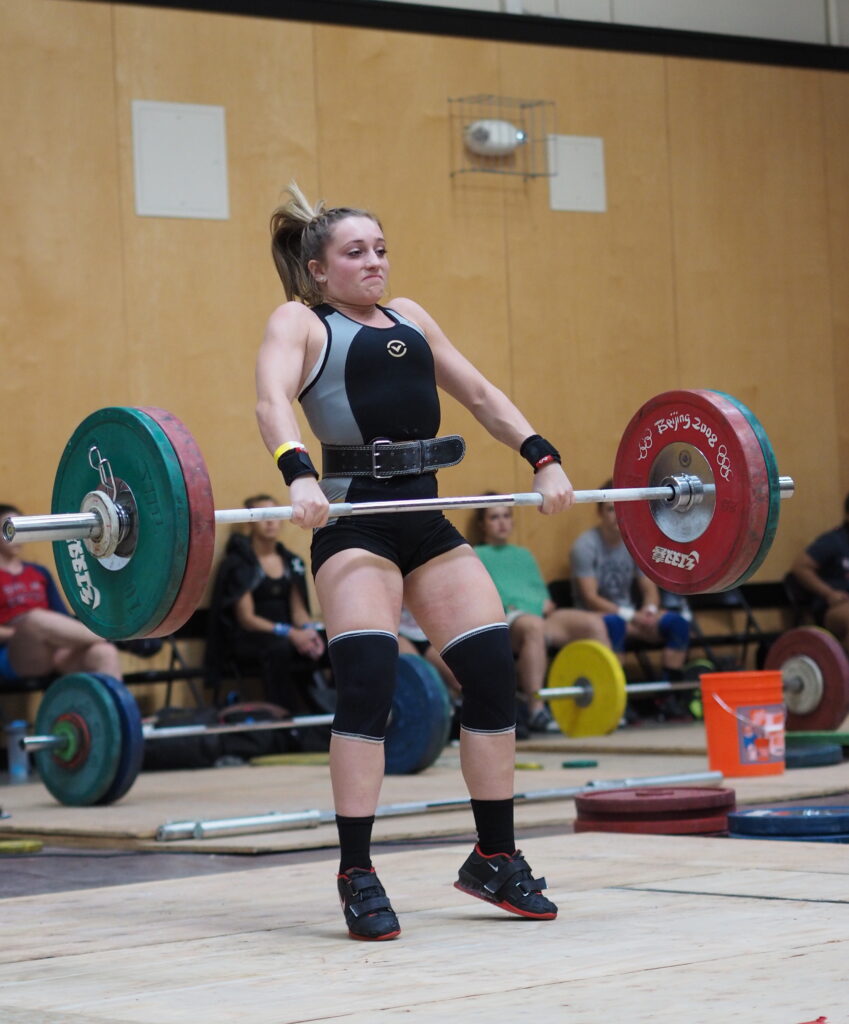 Image: Sam Viglienzone
Number of training sessions/week (how often do you go heavy (90% +)?
"I train 6 times a week. In general, every two weeks I will go heavy on both lifts."
What does your diet consist of (special foods, nutritional plans, etc)?
"About 2-3 weeks before a competition, I will closely monitor my macros. This includes measuring and weighing all my food. I am normally under 50KGs of body weight, so making weight is not an issue."