The sport of strongman has grown by leaps and bounds over the course of the last decade, but there are still two shows that stand head and shoulders above the rest. They are the World's Strongest Man and the Arnold Strongman Classic.
The ASC takes place in Columbus, Ohio, and serves as an unofficial kickoff to another year of exciting strongman action. This year's contest will be no different because 10 of the strongest men on the planet will meet up in Columbus, Ohio on March 6th and 7th to determine who will win the Louis Cyr trophy and be interviewed by Arnold Schwarzenegger.
2020 Arnold Strongman Classic Favorites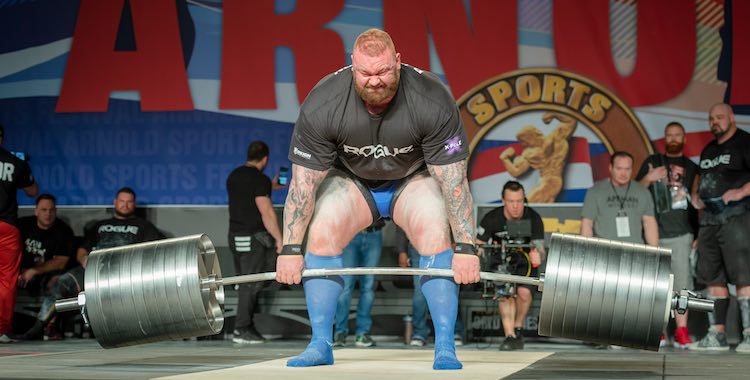 The top three favorites going into this contest are obviously Hafthor Bjornsson, Martins Licis, and Mateusz Kieliszkowski. All three men have had to face injuries in recent months. Bjornsson, who will be going for his third straight title, suffered a foot injury at World's Strongest Man last year, which was actually won by Licis. Licis has been dealing with a nerve injury that has affected his right arm. As for Kieliszkowski, he tore his bicep at the World's Ultimate Strongman contest that he went on to win.
All three men have been making progress and word is they all will be ready for the ASC. Bjornsson has been making headlines with his training over the last couple of months, including a recent deadlift of 1,058 pounds (480 kg) without a deadlift suit. The 2018 World's Strongest Man feels he is his strongest ever.
Last month, Licis pulled off one of the greatest comebacks in recent memory at the Arnold Strongman USA event in Santa Monica, California. He came from 3rd place to 1st in the last two events to win the contest and earn the qualification for the contest in Ohio. He actually had been training with Bjornsson recently in Iceland.
Kieliszkowski hasn't been as vocal about his recovery but if you've been paying attention to his Instagram, you can see that he's putting in work and making progress. He recently posted a video of himself doing a stone press with a 160 kg (352 pounds) Atlas stone. He's planning on competing and being his best come contest weekend.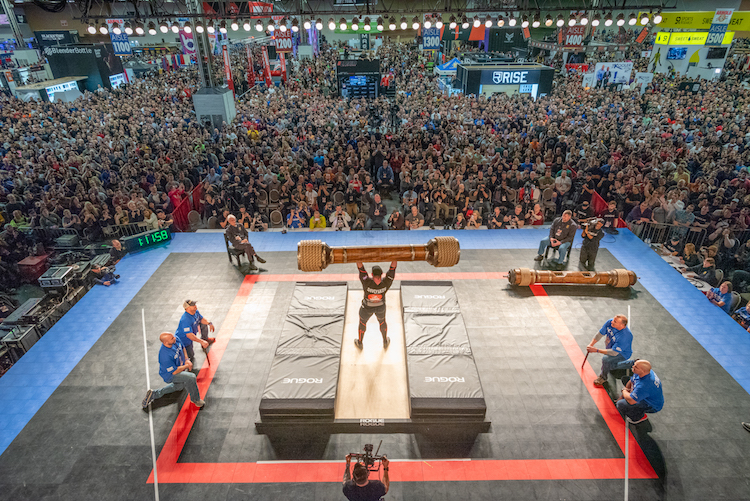 Dark Horses
If any of the favorites are off their mark, then there are three other men who could make moves and work their way up the rankings. JF Caron won the Fort Warwicks contest in Canada and appears to be as strong as or stronger than he's ever been.
Olexii Novikov is only 23 years old and is hanging with the elite of the sport. He won the Arnold contests in both South America and Africa to earn his spot in this contest and to see him in the Top 5 would not be a surprise.
Finally, there is Rob Kearney. He upset the apple cart in Australia to win that contest. He also has been working with former ASC champion and World's Strongest Man Brian Shaw in hopes of making some final improvements before the big show.
The Events
There are six events over the two day contest that will determine the champion this year. They are below in their scheduled order. Two points to note are both on Saturday. The Deadlift is the fourth event overall but starts the second day of competition. Bjornsson has stated that if he feels he can win the contest on his second attempt, then the last attempt will be for 501 kg (1,104 pounds). If he can pull that off, he'll win $50,000 for his effort.
The second note is about the Cyr Strategic Dumbbell Challenge. That event will be held during the Saturday night show and there is a twist to it. A heavier lift for a single rep will score higher than reps with a lower weight. For example, if one guy lifts 125 kg (275 pounds) for 5 reps but another lifts 130 kg (286 pounds) for one rep, the second man would win.
Friday, March 6
Trial by Stone
Bag Over Bar
Wheel of Pain
Saturday, March 7
Rogue Elephant Bar Deadlift
Frame Carry
Cyr Strategic Dumbbell Challenge
2020 Arnold Strongman Classic Competitors (in alphabetical order)
Matjaz Belsak (Slovenia)
Hafthor Bjornsson (Iceland)
Jean-Francois Caron (Canada)
Rob Kearney (USA)
Mateusz Kieliszkowski (Poland)
Martins Licis (USA via Latvia)
Olexii Novikov (Ukraine)
Jerry Pritchett (USA)
Mikhail Shivlyakov (Russia)
Bobby Thompson (USA)