After months of speculation, International Olympic Committee official Dick Pound has told USA Today that the Tokyo Olympics will be postponed due to the coronavirus pandemic.
Pound is a former Olympic swimmer who was Vice President of the IOC from 1987 to 1991 and President of the Canadian Olympic Committee from 1977 to 1982. He told USA Today,
On the basis of the information the IOC has, postponement has been decided. The parameters going forward have not been determined, but the Games are not going to start on July 24, that much I know.
On Sunday, the IOC published a communiqué stating that they would spend the next four weeks holding discussions to decide whether or not the Games would be postponed. This was the first time the IOC had officially said they were considering postponement. (Outright canceling them, President Thomas Bach has consistently said, is off the table.)
Hours after that communiqué was published, Canada's Olympic team pulled out of the Games all together, becoming the first country to effectively decide for themselves if the Summer Olympics would go ahead as planned. By Monday morning several Olympic Committees around the world, including those from Germany, Brazil, and Norway, had publicly called for a postponement. On Monday afternoon, the news broke that the IOC had bowed to what the New York Times called a "rising clamor" to postpone or cancel the Games.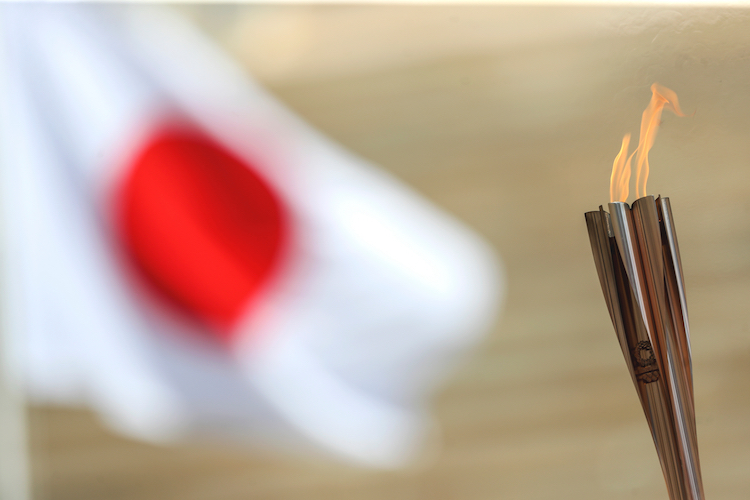 It's important to emphasize here that Pound's interview doesn't constitute an official announcement from the IOC, which Pound said is coming soon.
It will come in stages. We will postpone this and begin to deal with all the ramifications of moving this, which are immense.
When asked for comment, an IOC spokesperson would only say, "It is the right of every IOC member to interpret the decision of the IOC executive board which was announced yesterday."
This news come after months of Olympic qualifying events being canceled or postponed, leaving hundreds of athletes in limbo with regard to whether they'd be able to qualify for the Games — athletes who were also often unable to train because of gyms and training facilities being shuttered around the globe.
2020 would mark the first time the Olympic Games have ever been postponed, although they were canceled in 1916, 1940, and 1944 because of the World Wars.
Featured image via Ververidis Vasilis/Shutterstock.