One of the first things I hear from new strongmen and women is:
"I'm going to get my pro card."
Many times, they don't even make it to Nationals. And that is a shame. I don't gloat or think, "I told ya so." But instead, I am bummed that someone so in love with something didn't solve the puzzle of their aspirations of success. It's not an easy road to the pro class, but if you have a bit of talent and a ton of work ethic, you can get there (or at least get close). Here are my top five rules that you must follow to make that pro status.
1. Group sessions are never missed
For 10 years I trained with a group every Saturday from 11 AM to 1 PM. When a group would fall apart I would create a new one. The backyard of three different gyms, a landscaping warehouse, my back yard, and an abandoned parking garage have all been places where serious athletes met and gave each other 100%. We only missed if we had advanced plans for a vacation or wedding. We didn't skip because we had a hangover, or were too busy or didn't feel like it. Once we got there we trained our plan and worked together. We all set up, tore down, counted, ran clocks, cleaned up after and encouraged one another. A team. A team of people you can trust and they can trust you to reach a common goal; greatness.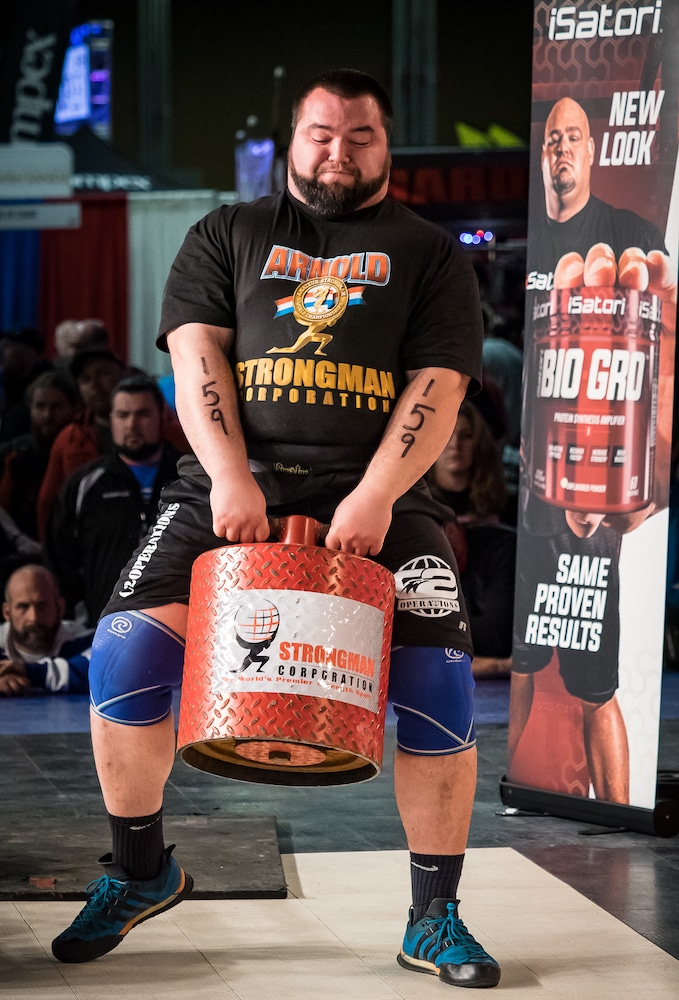 2. Become a master of the basics.
I am talking double black belt level here. Squats, deads, rows, jerks, cleans, loads, and carries performed as perfectly as your beat up body will allow. Spending your time having a great base and improving the things that matter will reward you with consistent progress. When you have these basics covered and are technically sound on them you will be successful in all areas of your game.
3. Be in the right weight class.
This is simple but often overlooked. So much so that I wrote an entire article on it. Suffice to say that if you have to work to keep your weight at 300 pounds you aren't going to have much success as a heavyweight. On the opposite end, Lightweight pro women are making 20-pound cuts to get to 140 pounds. Keep that in mind if you hate even a small water cut as you rarely want to be the lightest in the class on contest day.
4. Have a mentor or a coach that was a pro and truly cares.
The knowledge of someone who has been there and the willingness to share that information with you is a relationship you cherish. There are so many nuances to getting a contest right and peaking for your performance that only those that have done it themselves should guide you through the process. Good information is gold and you can rest easier when that information has been field tested. When your mind is at ease the ability for the body to recover is enhanced. Don't be afraid to reach out to a local pro or one who inspires you online. Many of them will be glad to help or recommend someone who will.
5. Be predictable, consistent, and routine. In other words, live for training and recovery.
When looking at the personal lives of many professionals, you notice they are all very similar; homebody types that have a supportive partner. They don't party, live flashy lives or do much besides eating and sleep. These are sacrifices that are necessary to train at the level required for greatness. Late nights at the club drinking (or bouncing), hopping from girl to girl, or being an emotional train wreck are contrary to athletic greatness. Early to bed, training hard, eating consistently all require a schedule and sticking to it. Living in mayhem will never allow you to properly peak and reach your highest potential.
Bonus Tip
https://www.instagram.com/p/BU5C55Ag6ro
In the middle of writing this article, I discussed with Pro LW Jamie Christenson her pro journey. She competed just a few times before getting her card, but she spoke about contests that were "Fun, challenging and in great places." This makes sense because by doing events that inspire you due to the atmosphere and crowd, it drives you to compete in bigger and better places.
She added, "Be strategic, be competitive but have fun! Some of my closest friends now, I've made because of Strongman- so don't get so wrapped up in it that you forget to enjoy it. I also don't believe in competing Novice, go for open and go for the win. Why waste an opportunity to advance right away?".
Everything counts when trying to get to the top of the pyramid. Make sure every step you take is in the right direction so you are not wasting effort on your journey. Make life easy on yourself by following these steps and get to where the best of the best compete!
Images courtesy of Michele Wozniak