While social media is great for telling us who broke a world record or who failed a snatch and broke their gym's doors, the constant influx of the latest trends can make us forget how we got here in the first place. Sure, it's cool that some 6 year old kid on Instagram deadlifted twice their bodyweight, but what about the men, women, and events that paved the way to make it possible for that kid to touch a barbell in 2016?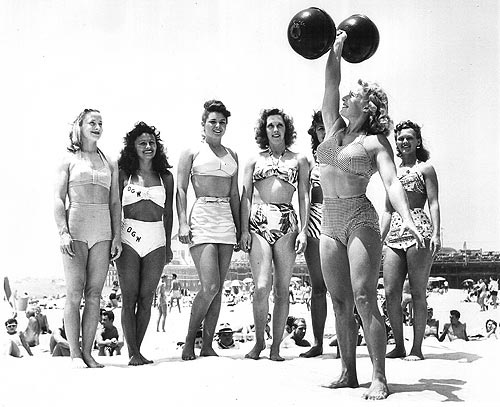 In short vignettes, we're going to go back in time and explore the sport's roots from the testing of manhood in prehistoric tribes to shattered Olympic records and everything in between.
(Note: Since we're talking about a history that often looks different from its modern day equivalent, I'll use the term "lifting" as a catch all term for Olympic weightlifting, powerlifting, bodybuilding, etc.)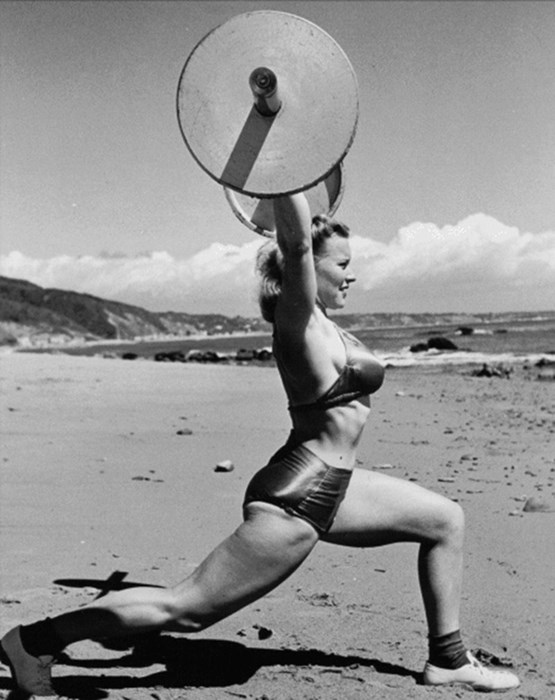 We can't have a discussion about lifting without figuring out how women got involved in the first place, and for that, we have to turn to Abbye "Pudgy" Stockton (1917-2006). Born in Santa Monica, Abbye was known as "Pudgy" growing up because she was in fact, pudgy. Steadily packing on the pounds while working as a telephone operator in the late 1930s, she eventually decided that enough was enough and did something almost unprecedented: Abbye started lifting weights. She soon became a familiar face at Santa Monica's famed Muscle Beach, right along side our industry forefathers like Joe Gold—founder of Gold's Gym—and George Eiferman—a future Mr. America and Mr. Universe.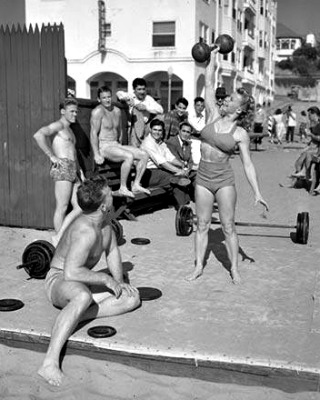 At 5'1″ and 115, Abbye wasn't just strong, she was built. Abbye organized the first sanctioned weightlifting meets for women, and had personal PRs that included a 100 lb press, 105lb snatch, and a 135 lb clean & jerk…in 1947. Yet, she exuded a sense of delicate femininity that ruled the times. After World War II, She opened a gym for women on Sunset Boulevard and began writing the column "Barbelles" for Strength and Health magazine, the world's influential fitness magazine at the time.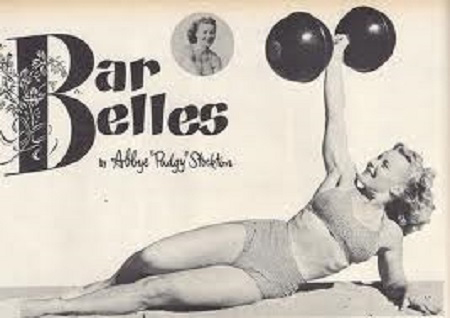 In short, Abbye was the role model women from the 1940s had been thirsty for — strong, independent, successful, and feminine. In 2002 she summed up her life in two sentences that still ring true today, "People used to say that if women worked out, they would become masculine-looking or wouldn't be able to get pregnant. We just laughed because we knew they were wrong."
Abbye passed away in 2006, at the age of 88.